FAQs ABOUT CANADAWIZ
CanadaWiz is a free resource site for those intending to immigrate to Canada and study in Canada.
Find answers to common questions we often get asked!
We know that you work hard for your money and want to spend it wisely.
We want to reward you with exceptional customer service and lower fees. Saving money is simpler at CanadaWiz!
With low service fees, and excellent personalized service, CanadaWiz is for savers!
LEARN MORE ->
What People Say About Us
Don't just take our words for it. Read for yourself…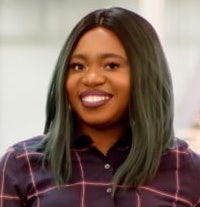 LOIS K.
"I am happy to say that I am now a Canadian Permanent Resident (PR). Thanks to CanadaWiz, I landed in Toronto recently."


"Thanks for the free DIY information you share on your website. They came in handy when I applied for a Canada Temporary Resident Visa (TRV) / visitor's visa."


"With the help of CanadaWiz I got admission into a top university in Canada. I subsequently got a study permit and I am currently studying in Canada… I look forward to remaining in Canada permanently after my studies."


"I reached out to CanadaWiz when my brother's PR application hit a brick wall. CanadaWiz advised on the best course of action, which ultimately led to him obtaining his Canadian PR. Thanks CanadaWiz!"

Get One Step Ahead
Do you have any additional questions that hasn't been covered here? Do you have questions about any of our premium services?