ABOUT US
We Help People Travel, Study, Work, Immigrate and Live a fulfilling Life in Canada with Ease!
Our Mission
To empower potential migrants with all the necessary resources to navigate the Canadian immigration system on their own; more confidently and successfully.
To help new immigrants to Canada, settle comfortably in Canada, and live the life of their dreams.
Who We Are
We are a team of Canadian immigrants and experts who have struggled with our own journeys through the Canadian immigration process.
Just like everyone else, we have had to choose between paying thousands of dollars in fees for the services of an immigration lawyer/consultant or spending months trying to figure out how to do everything ourselves.
We knew there had to be a better way. That's what brought about CanadaWiz; a FREE web-based Do-It-Yourself (DIY) guide for your entire Canadian immigration journey.
The CanadaWiz Commitment
The team at CanadaWiz has a first-hand understanding of how the Canadian immigration process works.
We are comprised of professionals who immigrated to Canada either as an international student, a refugee, a landed immigrant and through other legitimate means.
We are confident that if you follow our step-by-step guides, you'll achieve your Canadian dream. Good luck!
Why Choose Us
CanadaWiz.ca – By Canadian Immigrants for Canadian Immigrants!
We completely get it… we were once in your shoes.
High-Quality Service

Our client's interest is our number one priority, so we make our services superb

Unmatched Expertise
Our team has a first-hand understanding of the dynamics of Canadian immigration

Outstanding Result
We rank high in all our services. With an overall 4.9/5 rating

Qualified Team
We understand that no two clients are the same, so we are flexible in our approach and offer a personalized service
Our Certifications
Our Founder
Charity Oisa 'Moje
Credentials: MBA, MScIB, CCG, CIP, CPA Candidate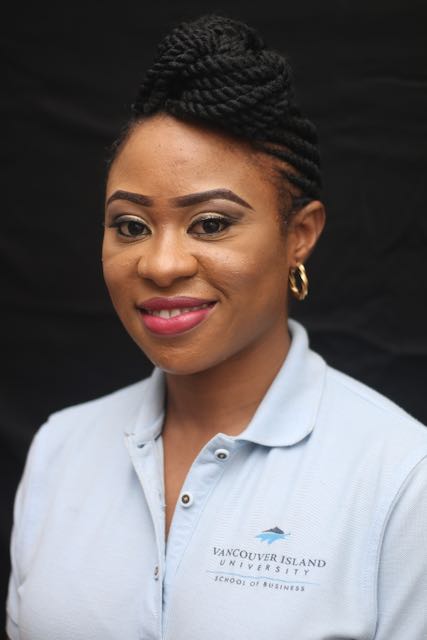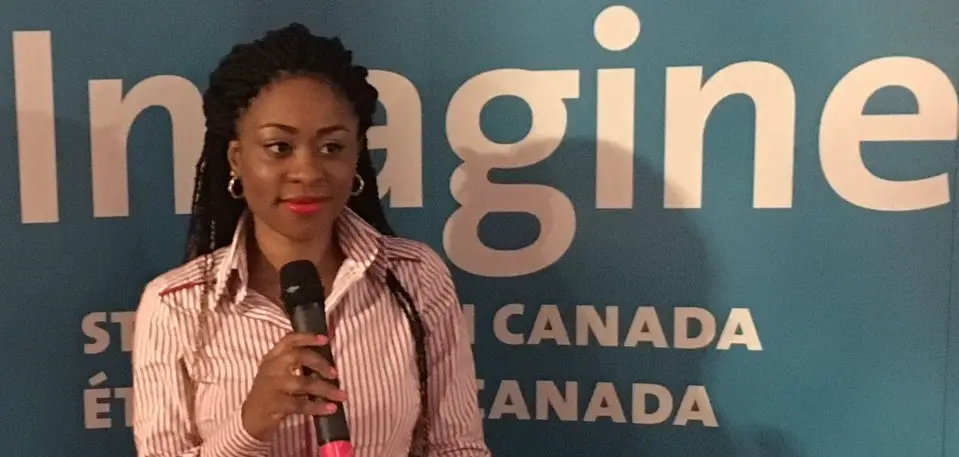 Charity (aka "Charee") has a Bachelor's degree in Accounting (Nigeria), a Master of Business Administration (MBA) degree from Vancouver Island University – VIU (Canada), a Master of Science in International Business (MScIB) degree from the University of Hertfordshire (UK), a graduate of the Canadian Investment Funds Course (IFIC), a Chartered Insurance Professional (CIP, Canada), and a Chartered Professional Accountant (CPA, Canada) candidate.
She is a Certified Canadian Education Agent/Consultant (#CCG 271) and a graduate of the Canada Course for Education Agents (CCEA).
Charity has a personal understanding of how the Canadian education and immigration system works as she went through the process herself. She initially relocated to Canada from Nigeria as an international student; after her studies, she legally remained in Canada to become a Canadian Permanent Resident (Canadian Landed Immigrant).
Charity has lived in Nanaimo – one of the best places to live on Vancouver Island (BC), the Greater Vancouver Area (BC), and she is currently living in Edmonton (AB) – one of the best places to live in Alberta and Canada. She is presently Vancouver Island University's (VIU's) Regional Alumni Ambassador for Nigeria (Africa).
With extensive Canadian work experience in diverse professional roles, including currently being an accounting and finance professional at one of the top five universities in Canada. She has a first-hand understanding of the work environment in Canada, which has made it possible for her to provide valuable advice to newcomers to Canada.
Charity is an expert at collecting details, verifying facts, and making complex subjects easy to understand. She is the Editor-in-Chief at CanadaWiz and ensures that all content published on the site passes a strict quality review process.
---
* Canada Course Graduate (CCG).
** The Canada Course for Education Agents (CCEA) is developed by the Government of Canada (Department of Foreign Affairs, Trade and Development Canada – DFATD) and is offered in collaboration with the Canadian Consortium for International Education (CCIE) and International Consultants for Education and Fairs (ICEF). It was created to support educational agencies in providing the best possible advice to international students planning to study in Canada.
Ready to Take The Next Step?
If you require one-on-one assistance with your Canada immigration process or you are interested in doing business with us, feel free to contact us.