Are you considering visiting Canada? The visa process for Temporary Resident Visas (TRV) can be complex. On the other hand, applying again for a Canadian visitor visa after a rejection can be daunting. However, having the right information at hand can significantly strengthen your chances of getting Canada tourist visa after refusal.
Canada is popular for its balanced selection system of aspirants wishing to enter Canada for a short-term holiday. Although, a visitor visa to Canada may seem like art as not everyone can acquire it.
Denial of a visitor visa to Canada can be because of a variety of reasons. There are circumstances when the Canadian visa officer may refuse a visitor visa simply because they are not mandated to provide extensive justification for the refusal. In any case, it has been proven that a visitor visa to Canada can be gotten after several previous refusals. A Canada visitor visa can even be gotten after a ban to enter Canada due to more severe violations.
---
---
Canadian visa refusal can be disappointing as it can ruin work plans, travel plans, or even a new living arrangement. But don't worry! After a visa refusal, there are some measures you could take to still get a Canadian visa.
Contrary to what people think, reapplying after a Canadian visa rejection or refusal is possible, depending on why the application was rejected initially. As the Canada visa refusal letter does not typically provide detailed information explaining why the IRCC officer refused your visa, your first step after a visa refusal is to get your GCMS Notes from IRCC, Canada.
There are different reasons an application for a visa may be denied based on the unique elements of each visa type. Read on to get success tips to improve your chances of getting Canada tourist visa after refusal.
---
The Top 9 Reasons for Canadian Visa Rejection
A Temporary Resident Visa (TRV) or visitor visa is an official document in your passport that shows Canadian authorities that you have satisfied admission requirements into Canada as a visitor, student, or worker. Canada requires citizens of some countries to have a TRV before they can enter Canada.
An IRCC officer at a Canadian embassy or High Commission often refuses Canadian tourist visa applications for the same reason other application types may be refused, including:
The inability to prove adequate financial sources.
Weak proof of intention to leave Canada after the duration of the anticipated trip.
Suspicious travel or identity document.
Did you know that on average, one in four Canadian visa applications are refused? I bet you do not want to be added to the statistics!
The following are the most common mistakes that could lead to a Canada Temporary Resident Visa (TRV) application being rejected.
---
1. Not Understanding the Test for Issuing a Temporary Resident Visa (TRV) / Visitor Visa
According to IRCC (Immigration, Refugees and Citizenship Canada), the rate of Canada's Temporary Resident Visas (TRV) or Visitor Visa refusal has increased in recent years to more than one-in-four.
The Canadian government requires a visitor visa (or TRV) application from citizens of specific countries because the Canadian government regards citizens of those countries as more likely to overstay in Canada.
Visitors are not citizens nor Permanent Residents of Canada, but they may legally enter the country to visit family members or friends, for vacation/holiday, or to attend business meetings. A visitor to Canada has a set or restricted length of stay in Canada, and their visit is dependent on various conditions.
The first question in the Canadian visa officer's mind when examining a TRV application is: "Will this person go back to their home country after the duration of their intended trip to Canada?"
The evidence you include in your application package (discussed later) will help prove your case that you will go back to your country of residence after your predetermined period of stay in Canada.
Additional considerations taken into account for a Canada visitor visa is your ability to finance yourself while in Canada. You should prove this by providing certified bank statements. Also, having an invitation letter (discussed later), is usually a good idea.
---
2. You Submitted only the Basic Requirements on the IRCC Checklist
In general, the documents that Immigration, Refugees and Citizenship Canada (IRCC) requires for a standard visitor visa or TRV includes:
Proof of financial support.
Completion of IRCC's forms.
Passport photographs.
Payment of the visa fees and biometrics fees (if applicable).
Travel passport.
Any additional documents requested by the local visa office. For example, your return ticket and/or travel itinerary.
IRCC (formerly CIC) has made a very helpful checklist available online on their website; termed the "Document Checklist for a Temporary Resident Visa".
Submitting only the basic requirements may not be enough to make your case that you will go back to your home country after visiting Canada. Therefore, it is advisable to submit as much proof as you can, beyond the minimum that the IRCC requires.
Keep in mind that supporting documents requirements can change based on your country of residence and/or your country of citizenship, as well as other circumstances.
---
3. You Did Not Submit Evidence of All of Your Ties to Your Home Country to Prove You Will Leave Canada
Many visitor visa applicants do not consider their attachments to their home country and the proof that substantiates it. Lack of ties (e.g. family ties, social ties, economic ties, etc.) to your home country, could result in a Canada tourist visa refusal.
Ways of proving ties to your home country are showing documentation for things like your employment, real estate property, immediate family members, amongst others. You should include:
Copies of title deeds of any/all real estate property you own or lease/rental agreements (if you do not own the property).
Accurate employment letters or contracts that recognize you as a permanent employee of your employer. The letter should include the period of your employment, your role at the organization, and when you are required to return to your employment after your trip to Canada.
Typically, the longer you have been employed with the same employer, the better as this shows some level of job security.
Are you married (or in a common-law relationship) and/or have children and you will not be traveling with them to Canada? This will help establish your connections to your home country as a rationale that you will leave Canada to return to your family members.
Include to your visa application proof of your marital status (such as a marriage certificate) or common-law status and your child(ren) birth certificates that have your name indicated as their parent.
Do you take care of your aged family members (e.g. your parents)? Produce evidence of your responsibilities and any documentation to prove that your aged family members are highly dependent on you.
Although, some connections to your home country, such as this one, maybe hard to document; you'll have to do your best to substantiate this.
If you are a leader or an active member of a community organization, church, mosque, or any similar organization; get evidence of your duties and roles. Include the documentation in your application.
PRO TIP: If your supporting documents are not in English. Ensure you have them translated to English by a certified translator and also include the untranslated version to your application.
---
4. You Did not Submit Affidavits to Boost Your Application
A sworn affidavit is deemed legal evidence. Hence, if you have family or friends who can verify your claims of connections to your country of residence, you could have them swear affidavits, and add it as support to your visitor visa application.
In addition, you could include to your application a letter containing an explanation of the purpose of your trip and have it notarized.
An affidavit is a more compelling and persuasive proof to a Canada visa officer versus support letters. This is because there are legal repercussions for swearing a false affidavit.
---
5. Your Invitation Letter was Not Comprehensive Enough
Although this may not be a mandatory requirement, it is wise to arrange an invitation letter from your family or friends in Canada to support your visitor visa application.
Include the letter of invitation as part of your reasons for visiting Canada. It is a good idea for the content of the invitation letter to state that you will be staying with your host at his/her residence and that they will provide food and accommodation for you in Canada.
The invitation letter should not be too concise. It should be comprehensive and clearly state whether this person will provide free food and accommodation for you throughout your entire stay in Canada.
The letter should include your full name, birth date, confirm the travel dates you will be visiting in Canada and the purpose of your visit to Canada.
Furthermore, it is necessary that the invitation letter is signed by the individual inviting you and include their contact information (phone number and physical address) in case IRCC (Immigration, Refugees and Citizenship Canada) decides to confirm this person's plan.
We will upload a Sample Canada Visitor Visa Invitation Letter here soon.
---
6. Using an Unregulated Immigration Consultant or Law Firm
Sadly, this is a common reason why many Canadian visa applications are rejected or delayed. Fraudulent individuals/organizations take advantage of hopeful (and desperate) visa applicants, by offering things like free evaluations, special deals, and 'guaranteed job offers and visas'.
According to Canadian law, it is a criminal offense for any individual (including an immigration consultant or lawyer) to indicate that a visa is guaranteed. Therefore, if you come across an agency that makes this kind of claim, this is a red flag. As the common saying goes: "If it's too good to be true, it certainly is."
These scams often result in fraud, identity theft, computer viruses, bank accounts, or credit card information theft. These scams may occur through phone calls, email, and/or the web (fake websites and fake news).
You should protect yourself by learning how to recognize common immigration scams.
For instance, there was a time that fake news stories started circulating online that Justin Trudeau (the Canadian Prime Minister) was begging the Kenyan and Nigerian presidents for one million skilled workers.
This led to various WhatsApp scams, leaving many people, victims of immigration fraud, having parted with their hard-earned money after paying "ghost agents" for fake job offers and visas.
Keep in mind that the onus is on you as the visa applicant to ensure that all supporting documents you include in your visa application are genuine. Hence, if you submit a fake job offer as part of your application, it could result in a Canadian visa ban.
---
7. You Have Not Convinced the Canadian Government That You Are Not a Security Risk
In some circumstances, you may have to supply a criminal report (or police clearance certificate) indicating that you are not involved in any of the following:
Subversion (for instance, political riots or work strikes),
Espionage,
A member of an operation that violates human or international rights (such as war crimes, crimes against humanity, etc.),
Violence or terror,
Committed a crime (including driving under the influence of drugs or alcohol), or
Involved in organized crime (such as money laundering, human trafficking, etc.).
---
8. You Haven't Provided Enough Proof That You Will Be Able to Finance Yourself and Your Dependents
If you are planning on traveling to Canada as a tourist/visitor (even those applying to study, work, or immigrate), you will need to provide sufficient proof that you are able to finance not just yourself but also any dependents that accompany you to Canada.
PRO TIP: A common reason for Canada visa refusal is when your financial documents (such as a bank statement) shows inconsistent balances and/or recent lump sum deposits.
---
9. You Have Misrepresented Yourself
If you have failed to satisfy any of the criteria mentioned earlier, it may be tempting to supply false documents or misinformation. Your documentation will go through a meticulous verification process by the IRCC officer and you will likely be caught.
Misrepresentation (document fraud) reduces the entire credibility of the visa application submitted, which results in a visa refusal.
Some examples of misrepresentations are:
• Not declaring that you have been refused a visa for another country. Keep in mind that Canada shares information with several countries such as the United States of America (USA), Australia, amongst others.
• Fake or altered supporting documents. Such as financial documents, marriage certificate, visas, birth certificate(s), and other similar documents.
If you use a reputable visa consultant or agent, part of their job should be to review your application your documents for you. Ready to start your Canadian visa application? We are happy to help!
---
There may be other aspects that could result in your Canada visa refusal. Still, many fall within the range of those mentioned above.
If your application is denied, you could apply again for the visa or appeal the refusal.
If you are intending to reapply for a Canada visa, you want to ensure that your new application is an improved application from your previous submission. A proactive step is to first find out what the IRCC officer wrote on your visa file so that you can address it in your next application. Otherwise, your new application will be rejected.
---
---
Chances of Getting Canada Tourist Visa after Refusal? Step-by-Step Process for Success on Your Next Application
The Canada visa refusal letter you receive may contain clues and critical information concerning the reasons your application was denied. Therefore, study it carefully and note whatever information you notice that you can use next time to strengthen your chances of getting Canada tourist visa after refusal.
Most times though, the refusal letter may contain only generic information. We usually recommend that whenever there is a visa refusal that you ask for access to the GCMS notes your visa officer made while examining your application. Getting your GCMS Notes will help you in addressing any hitches in your re-application.
Keep in mind that it is also possible that the new application will go through another visa officer who could have a different view of the documentation provided.
If your situation changes, you may reapply with updated information. Examples of your situation change include:
You're inadmissible, but you are applying for a temporary resident permit.
You've applied for criminal rehabilitation and were approved.
You were inadmissible for medical reasons, but those reasons have since changed.
You're eligible for deemed rehabilitation.
---
Re-Application Processes
After Canadian visa refusal, applicants should be conscious of specific procedures prescribed for filing a new application. You do not want to reply solely on what you did with your initial application, as Canada immigration rules are constantly changing.
Note what these steps are and ensure you follow them carefully to avoid any set-back a second time. The steps you take in your visa re-application will differ based on the type of visa you need and your country of residence/citizenship.
---
What Is the Nature of Your Journey?
Generally, temporary travelers to Canada fall under the category of visitor visas. Based on your reason for visiting, your application procedure may be slightly different.
Applying as a Tourist:
This applies to those going to Canada for sight-seeing, leisure, relaxation, or other minor purposes, including those going to Canada for birth tourism. According to the government of Canada, to apply as a tourist, you must:
have a valid travel document, such as a passport,
convince an immigration officer that you have ties with your country home—such as a job, home, financial assets or family—that will force you to go back to your home country,
have no criminal or immigration-related convictions,
have enough money for your stay, and
convince an immigration officer that you will leave Canada at the end of your visit.
Applying as a Business Person:
This applies to those traveling to Canada for business-related purposes or investment. According to Immigration, Refugees and Citizenship Canada (IRCC), business visa applicants must have:
Identification cards or proof of employment. This applies to employees.
A letter of invitation from your prospective business partner in Canada, and
Contact details for the person inviting you.
Additionally, you must show that:
You meet Canada's basic entry requirements.
Your main source of income and profit, as well as a place of business, is not in Canada.
You do not plan to invade the Canadian labour market.
You have documents that support your application.
You plan to stay for less than six months in Canada.
Applying to Visit Your Children or Grandchildren (Super Visa):
A super visa is open for those intending to visit their children or grandchildren in Canada. To qualify, you must demonstrate:
An invitation from your Canadian based child or grandchild.
Proof of your family relationship.
Proof of finances.
The purpose of your visit.
Your ties to your home country.
Additionally, for Canada super visa applications, you must also:
Provide a written statement from your child or grandchild that he or she will support you financially.
Show that your child or grandchild in Canada meets a minimum income standard.
---
Consider Making an Appeal
Depending on the circumstances of the case, you should also analyze your eligibility for an appeal, either with the Immigration Adjudication Division (IAD) or with the Federal Court of Canada. You will typically need a lawyer in Canada to get this done for you.
If this pertains to your case, it may be best to enlist the help of a lawyer who specializes in Canadian visa applications to increase your chances of getting Canada tourist visa after refusal.
Know, however, that the appeal is only valid for a specific period and should be acted upon immediately.
---
Chances of Getting a Canadian Tourist Visa following a Canadian Visa Refusal?
Pay attention to your relationship to country of citizenship and initial residence when applying for Canadian Visitor Visa, especially if you do not have real estate, children, or family in your home country.
Do not be worried about showing "too many" relevant documents in your visa application package. There is no "too many" in such situations. Do not be worried about telling the truth about your work, the availability of funds, and so on. The embassy will not punish you for informal employment, but it may refuse if there is no job at the time of applying.
After a Canadian visa refusal, candidates should be aware of particular procedures prescribed for filing a new application. Know what these measures are and ensure you follow them carefully to avoid any issue a second time.
---
Best Way to Avoid Consecutive Canadian Visa Rejections in 2021
1. Get Your GCMS Notes from IRCC
Suppose a Canadian IRCC officer denies your TRV / visitor visa application? First, you will want to go through the usual protocol of reviewing the reasons for denial that was indicated in both your visa refusal letter and your GCMS Notes. Then, correct all mistakes, and gather any additional information and documentation before applying again.
PRO-TIP: If you are convinced nothing was missing on your initial application and that the visa officer committed an error, you may be qualified to appeal the decision. In such cases, you would likely want to involve a Canadian-based immigration lawyer.
2. Correct the Initial Errors 
If the reason for the refusal is a mistake on your application, you can amend the problem by making the proper changes.
Review the information you initially provided and supply the required data or supporting document. When doing so, ensure you have a good reason why this new information was not given in your first application. Otherwise, the IRCC officer may think that you are trying to game the system based on the new information you acquired from your GCMS notes. No explanation or poor explanation could result in another refusal.
3. Seek Professional Help
There is a possibility that your Canada tourist visa was denied because you made some mistakes in your application, which resulted in your visa refusal.
Some typical examples are:
• Poorly completed visa application forms.
• Inadequate supporting documents are submitted.
• Ignorance on the part of the visa applicant, which results in the applicant not answering the questions in the visa application form properly.
..and more!
These mistakes and much more can be avoided by making use of the services of an experienced and knowledgeable travel agent, consultant, or immigration lawyer. So, this is where the services of CanadaWiz comes in.
If you want to entertain the hope of visa application approval on another attempt, checking out your Canada visa file is necessary. An expert will look at your file to determine what factors prevented you from getting your visa based on Canadian Immigration laws. As the laws that apply to Canadian visa rejection can be quite complicated and ever-changing, it may be best to talk to a skilled Canada immigration professional who can give your case proper advice and support.
---
Supplemental Information – Chances of Getting Canada Tourist Visa after Refusal?
Do I Even Need a Visa?
Based on your country of origin, you may not require a visa to visit Canada. Foreign countries that do not require any visa may need an Electronic Travel Authorization (ETA). However, US citizens can freely visit Canada without the need for any visa or an ETA. The Government of Canada's immigration news and guidelines can help you know which applications you will need for your trip.
---
How Soon Can You Apply for a Visa after Refusal?
There is no stipulated waiting period for re-application. Except otherwise noted, you may reapply for a visa any time after your first rejection. However, submitting the same application a second time with no additional information will not change anything. You will still be rejected.
---
My Canadian TRV Application was Refused. What Should I do Next?
If your Canadian Temporary Visa (TRV) application was refused, we do not advise that you re-apply 'blindly'. We recommend that the next action you should take is to request for your visa file (i.e. Access to Information & Personal Information Request) from Immigration, Refugees & Citizenship Canada – IRCC (formerly: Citizenship & Immigration Canada – CIC).
This is important because you cannot rely solely on the grounds (i.e. reasons) that were indicated in the visa refusal letter that was given to you by IRCC.
Keep in mind that only an authorized individual can make a request for Access to Information from IRCC. So that means, a visa applicant whose application was refused, will likely not be able to request for their visa file on their own.
The good news is that we offer Access to Information services (i.e. Canadian visa case file request), and therefore can assist you with requesting for your prior visa case file(s) from IRCC.
READ ALSO: How to Order GCMS Notes from Canada, IRCC
---
Why Should I request for my visa file (i.e. Access to Information) from IRCC (formerly: IRCC), when I am refused a visa?
It is essential that you request for your visa file (i.e. Access to Information & Personal Information Request) from Immigration, Refugees and Citizenship Canada (IRCC) after a visa refusal because this gives you a better perspective on why your visa was refused.
The visa refusal letter that you were given by IRCC, is a general letter that they provide to all visa applicants whose visa was refused, and this letter typically has little information provided by the visa officer can choose from. So, the Canadian visa officer will usually choose the option(s) that closely aligns to the reason why your visa was refused, but this may not be the specific reason why your visa was refused.
However, if you request for your visa file, the exact and detailed reason(s) why your visa was refused will be contained in the visa officer's notes of your visa file. So, once you are aware of the particular reason(s) why your visa was refused, you will then be in a better position to act accordingly.
Please note that only a Canadian Citizen or a Canadian Landed Immigrant (Canadian Permanent Resident) or a Canadian visa applicant that is resident in Canada, can request for a visa file from IRCC. So, if you are based in outside Canada and your visa application has been refused, that means that you cannot request for your visa file on your own; because you are not authorized to. Therefore, you should request your visa file online through CanadaWiz.
---
Important Factors to Note on Your Chances of Getting Canada Tourist Visa after Refusal
There is no one size fits all means to meet these requirements – it will vary in each situation based on why you want to come to Canada and how long you want to stay.
For example, suppose you want to visit Canada to attend a friend's wedding, and you plan on staying for one week. In that case, you should be prepared to prove that you have the finances to take care of yourself and anyone else in your family travelling with you for that time, that you have already scheduled a return flight and that you need to go back to your home country to return to work.
In contrast, if you apply for a TRV for general tourism to travel to Canada, you want to stay for six months. Still, you only have $1,000 in savings to finance yourself for that period. You are likely going to face a visitor visa refusal.
You should be able to produce a valid reason for your stay and information about where you intend to visit, where you will stay and how you will finance your trip and accommodations in Canada.
If you have travelled often in the past, and have never overstayed in another country, that is a positive factor on your record. If you overstayed or you were deported from another country, it can be a negative factor depending on the strength of your general application.
---
---
FAQ's – Chances of Getting Canada Tourist Visa After Refusal
---
What Are Your Chances of Getting Canada Tourist Visa after Refusal?
TRV visitor visas can be a bit complicated and you must be apply properly and on time as well. It's okay to feel anxious, but you can utilize the help of a Canada visa consultant and the government of Canada website.
There are no guarantees about how fast your tourist visa application can be processed. Therefore, it is a good idea to start and submit your TRV application as soon as you decide that you will travel to Canada.
Like any immigration application, there is no assurance of success. However, avoiding the mistakes that we have outlined here will give your application a better chance of success. Good luck!
READ ALSO: Canada Study Permit Refusal – Purpose of Visit and Other Common Student Visa Rejection Reasons.
---
How Can We Help with Your Canada Visa Application?
We will provide you with counsel, guidance, and support for the entire visa application process. Our applicant assistants and advisers are competent with vast experience in advising applicants on visa applications.
We will:
• Scrutinize your visa application documents accurately.
• Provide you with a comprehensive explanation on how to increase your chances of obtaining your Canada visa.
• Present your financial documents and that of your sponsor (if applicable) in such a way that is expected to give assurance to the Canadian visa officer that the funds are truly available for your trip in Canada.
• Review your travel and visa application history, to enable us to determine how to package your visa application and what to highlight to your advantage when submitting your visa application.
If you follow our advice, you will have a higher chance of getting a visa approval, unlike when you apply for your visa on your own. 
---
Have Questions? Feedback?
Comment below!
AUTHOR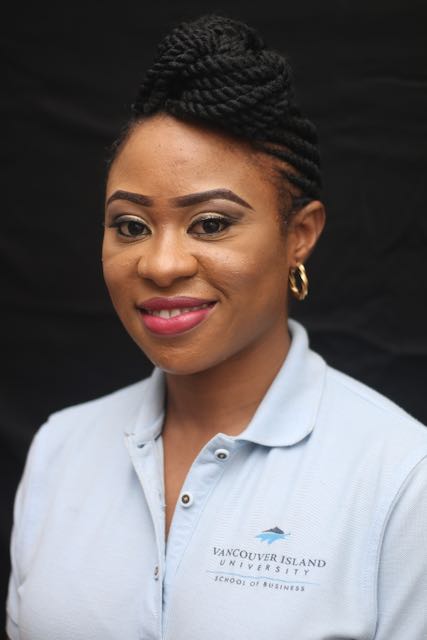 Charee Oisamoje is the founder of CanadaWiz. She leads the editorial team, which is comprised of subject matter experts that aim to create well-researched, highly detailed content related to studying, working, immigrating, and settling/living in Canada as a newcomer.
Charee's personal experiences as a Canadian immigrant and her professional competencies make her uniquely qualified on the subject matter.
With extensive educational credentials, she is an expert at collecting details, verifying facts, and making complex subjects easy to understand.
MBA in Finance
MScIB
CCEA (#CCG 271)
CPA Candidate ✔️CIP ✔️BSc Accounting
Learn More >> About Page
---
✔️ Get up to $3,000 CAD* Fee-Free transfer (or the equivalent of £2,000 in other currencies).
✔️ Earn $75 CAD** for every 3 friends you refer; they'll get a fee-free transfer of up to $800 CAD.
✔️ Multi-Currency Debit Card: Spend abroad without hidden fees.
✔️ Best and real exchange rates and lower fees than old-school banks and other money transfer services.

*Your secret code will be automatically applied.
**USD accounts earn $115 USD for every 3 friends you refer; they'll get a fee-free transfer of up to $600 USD).
---
✔️ Get a $30 welcome bonus for transferring $100* or more.
✔️ Get a 20 GBP welcome bonus for transferring 75 GBP* or more.
✔️ Fast: 95% of transfers are received by the recipient in minutes.
✔️ Better exchange rates and lower fees than most traditional banks and money transfer services.
*This can be achieved over multiple transfers.