Are you considering the possibility of giving birth in Canada?
If you are an expectant mum considering baby tourism in Canada, this is the guide for you! Read On!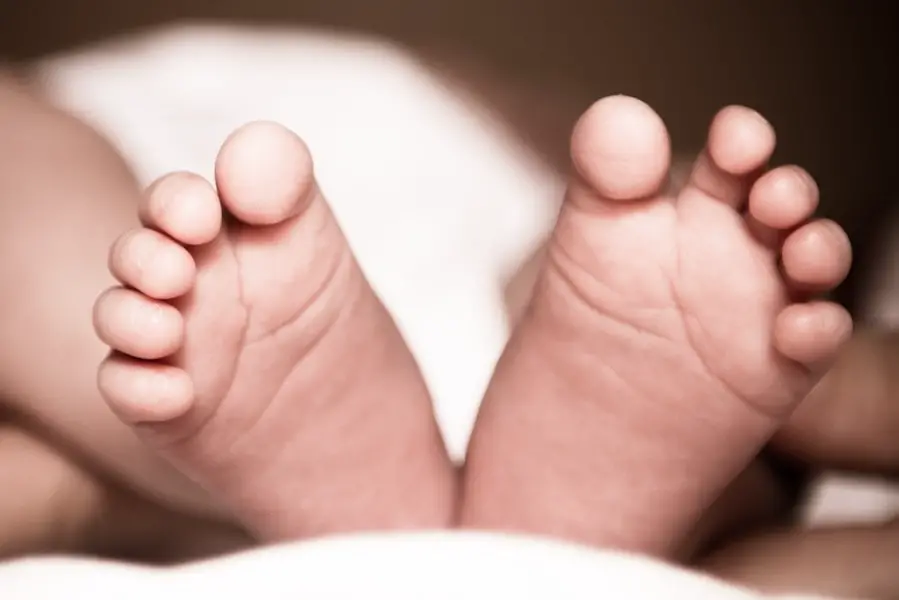 The Canadian Citizenship Act – paragraph 3(1)(a) – states that all individuals born in Canada are Canadian citizens, regardless of their parent's status in Canada. The only exclusion is foreign diplomats who give birth to a child in Canada, cannot be Canadian citizens.
Therefore, if you are a temporary resident in Canada (e.g. a visitor, worker, tourist) and you give birth to a child in Canada, your child automatically becomes a Canadian citizen.
Did you know? The United States of America (USA) and Canada are currently the only G7 nations that have birthright citizenship.
---
Benefits of Giving Birth in Canada
If an individual is born in Canada, the Canadian-born child has all the rights and privileges as every other Canadian citizen, including:
The right to live/reside in Canada or travel to Canada at any time without a visa.
The child is entitled to receive and enjoy benefits such as free health care benefits, free education, and free social benefits.
---
What is the Meaning of Birth Tourism and is it Legal in Canada? 
The act of travelling to another country to give birth and as a result getting citizenship for the child, even if the parents are neither residents nor citizens is known as baby or birth tourism.
Only a few developed countries allow this and Canada is one of them. It is also completely legal in Canada.
Like visitors or tourist visa holders, the expectant mother has to prove that she is financially capable and will return to her home country after delivery.
The expectant mother can provide a letter from the doctor who will deliver the baby in Canada and proof of funds for the doctor's services to make the visa process easier. 
If you will be delivering your baby while you're in Canada as a visitor, tourist, or non-resident, you will have to pay out-of-pocket for your medical care. The Canadian health care system will not cover the cost. If you don't want to handle this cost alone, then you should obtain international medical insurance. 
The parents of the newborn can neither get a residence permit nor Canadian citizenship by virtue of their child being born as a Canadian citizen. However, when the child reaches the age of 18, he or she can sponsor his or her parents to come live permanently in Canada. You don't have to wait till then though. Find the right Canadian immigration program for you here.
---
Non-Residents (Visitors) wishing to enter Canada for the Purpose of Giving Birth – Birth Tourism
A temporary resident who gives birth in Canada is not considered to have violated any terms or conditions.
According to the Immigration and Refugee Protection Act (IRPA), a TRV cannot be refused just because an applicant intends to have childbirth in Canada.
Assessment of the TRV application of a pregnant applicant should centre on the essential requirements of TRV just like any other applicant.
The fact that an applicant is pregnant should only be considered as a component in the TRV assessment but only in the manner that it affects the assessment of the main requirements for TRV issuance. They are:
Does the applicant have sufficient funds for the duration of the trip to Canada?
Will the visa applicant depart Canada at the end of their authorized period of stay in Canada?
Is the applicant admissible to Canada?
The intent to give birth in Canada (whether indicated or evident) and the pregnancy consideration must relate back to one of the three above primary requirements for issuance of the TRV.
---
COVID-19 Update: Due to COVID-19, there are travel restrictions that limit those who can come into Canada. Answer some questions to find out if you may be allowed to enter Canada.
---
---
The Cost and Procedure of Giving Birth in Canada
Who Covers the Health Care Costs for Childbirth in Canada?
As a visitor/tourist in Canada, deciding to give birth to a child in Canada has some associated costs ranging from $5,000 CAD to $20,000 CAD.
The cost is based on various factors, such as:
The health care costs in the province you decide to have your child (some provinces have higher health costs than others).
The medical facility that is handling the care (hospital vs. mid-wives)
The type of delivery (normal delivery vs caesarean section).
The parent of the child born in Canada is NOT eligible to have the costs of the child's birth covered by Canadian healthcare.
The mother of the child will be required to pay out-of-pocket expenses for all the associated medical costs and bills related to the birth of the child. This is mandatory since the parent is not a Canadian resident.
The Cheapest Way to Transfer Money to Canada
Paying for your childbirth costs in Canada just got simpler. Wise (formerly TransferWise) is great for sending money internationally with low fees – much cheaper than using your local bank.
Take the stress out of managing your finances. Use a Wise debit card to pay and withdraw money from ATMs when you travel internationally.
If you are a temporarily residing in Canada resident (e.g. student, worker, etc.), you will usually have medical coverage through your educational institution or the provincial government, depending on how long you've lived in a specific province.
For example, if you are an international student studying in British Columbia, your educational institution will usually arrange for health coverage through a private insurer for the first 3 months before your provincial health care coverage takes effect.
---
What is the Procedure for Giving Birth in Canada for Non-Resident?
The procedure for giving birth in Canada for foreign nationals is:
Decide that you want to give birth in Canada.
If your TRV application is approved, arrive in Canada.
Give birth to your child in Canada.
Apply for your child's birth certificate and the child's Canadian passport.
Return back to your home country.
*Citizens of certain countries (such as the United States of America) do not require a TRV to give birth in Canada. However, you may need an Electronic Travel Authorization (eTA) to enter Canada.
Applying for an eTA is a straightforward online procedure. The majority of applicants get their eTA clearance (through email) within minutes. However, if you are required to provide supporting documentation, some requests may take several days to complete. It is essential to get an eTA before booking a flight to Canada.
---
Need Help to Submit a TRV Visa Application for Birth Tourism? Contact Us!
---
⚠️ COVID-19 Update: Temporary Pause on our Birth Tourism Services
Due to the impacts of coronavirus disease (COVID-19), the Government of Canada (IRCC) is prioritizing applications from:
Canadians trying to return to Canada,
Vulnerable people, and
People who perform or support essential services.
Thus, it is not likely that you will receive a visa decision early enough for you to give birth in Canada. Check IRCC's current processing times here.
Similarly, due to COVID-19, there are travel restrictions that limit those who can come into Canada.
Therefore, even if you have a valid Temporary Resident Visa (TRV) – tourist visa, you may not be allowed to come into Canada for birth tourism. You can find more information on the current travel restrictions here.
Additionally, the health care facilities are currently overwhelmed. Hence, medical practitioners and health authorities in Canada may be reluctant to provide a letter, if IRCC requests one.
Based on the preceding, our birth tourism services may not meet your intended purpose. Thus, we have put a temporary pause on our TRV visa application services for birth tourism in Canada. We will keep monitoring the situation and update this section accordingly.
---
What Documents do You Need to Have Your Baby in Canada?
You should bring certain documents along with you when going to the hospital to deliver your baby. These are copies of:
Your medical records if you have them with you.
Your birth plan.
Insurance cards and/or healthcare coverage.
Your Social Insurance Number (SIN), if applicable. 
Your passports and visas.
---
Best Hospital to Give Birth in Canada
If you're a non-resident (visitor) thinking of having your baby in Canada, you may be wondering which hospital is the best place to give birth.
Every province and territory has different hospitals that offer different levels of care, so it can be tricky to figure out which one is right for you.
The following are the top ten (10) hospitals in Canada with the highest number of non-resident births:
Ste-Mary Hospital, Quebec
St. Paul's & Mount Saint Joseph, British Columbia
Richmond Hospital, British Columbia
Mackenzie-Richmond Hill, Ontario
McGill, Quebec
Trillium-Mississauga, Ontario
St. Joseph's Health, Ontario
Mount Sinai Hospital, Ontario
North York General, Ontario
Trillium-Credit Valley, Ontario
Keep in mind, however, that the above list is not necessarily the "best" hospital list – every province and territory has several excellent hospitals to choose from. So if you did not see your hospital of choice above, don't worry – you're still in good hands!
---
How do You Register Your Child in Canada? 
Each Canadian territory or province has its process for registering childbirth. If you have your child in Ontario, for example, you'll have to register the baby within the first 30 days. So you should contact the local authorities for information specific to the province you are in. 
When you register your child online, you can also sign up for Canada's child benefits, register for the child's birth certificate and his or her social insurance number.
---
How to Apply for the Child's Canadian Passport
After completing the birth registration and getting a birth certificate to prove Canadian citizenship, you can then proceed to apply for the child's Canadian passport. To do this, you will have to:
Complete the Government of Canada form.
Provide your baby's birth certificate.
Provide two photographs for the passport.
Get a representative (the representative could be a doctor that observed your child in the first days after birth). 
Pay the stipulated fees. 
Send the documents by courier or mail service with tracking, to:

Government of Canada
Passport Program
Gatineau, QC K1A 0G3
Canada
---
Was Your Canada Tourist Visa (TRV) Application Rejected?
If you are considering reapplying, it is a good idea for you to first get the complete details on your previous application from IRCC.
---
FAQ's on Birth Tourism Canada Visa – Temporary Resident Visa (TRV)
Should I disclose that I am pregnant or that I intend to give birth in Canada when applying for a Canadian  TRV?
Yes, you should indicate in your visa application that you are pregnant or that you intend to give birth in Canada. This is important as it may be considered as a material fact in the evaluation of your TRV application.
If the Canadian visa officer is not advised of the pregnancy, it may go unexamined; the fact you are pregnant or that you intend to give birth in Canada may be significant to your TRV application assessment. For instance:
Have you made pertinent arrangements for your medical treatment in Canada?
Do you have the financial capacity to cover the full costs of childbirth in Canada, or
What is the likelihood that you'll depart from Canada after the birth of your child?
Hence, in some circumstances, the deliberate cover-up of intent to give birth in Canada may result in a conclusion of inadmissibility for misrepresentation (under A40), thereby resulting in a visa refusal prior to visa issuance or refusal of entry into Canada on arrival at the port of entry.
---
Should I answer "Yes" or "No" in the TRV application form where I'm asked if I or "any accompanying family members have any physical or mental disorders that will require social or health services during their stay in Canada"?
The TRV application form asks whether the visa applicant or if any family member(s) that will be going along to Canada with the applicant, have any physical or mental conditions that will need Canada's health or social services during the stay in Canada.
As pregnancy is not typically deemed as a "medical condition", the visa applicant may answer "No" to this question. This is not usually considered misrepresentation in the instance of pregnant applicants, based on the wording used.
---
Could being pregnant be considered as medical inadmissibility to Canada?
No, pregnancy by itself cannot deem a TRV visa applicant as inadmissible to Canada.
Although a "high-risk" pregnancy could result in undue demand on the Canadian health care system, this would usually be hypothetical and would not be applicable to the unborn child, as the child born in Canada will become a citizen at birth.
Any concerns that the child after birth in Canada may be a burden on Canadian health and social services, cannot be used in evaluating the medical admissibility of the TRV applicant.
The focus of Canadian visa officers should be on available financial support, when utilizing the guidelines on temporary resident applicants seeking medical treatment in Canada, as part of their assessment of admissibility.
---
Will a medical examination be required from pregnant TRV applicants?
As per IRCC, a medical examination should only be requested in extraordinary cases. For instance, where the information from the medical examination would be material to the assessment of the TRV visa application.
Can I travel to Canada if I am pregnant?
Yes, you can travel to Canada if you are pregnant. Travelling to Canada is perfectly safe as long as there are no known issues or concerns with the pregnancy.
It is strongly advised that pregnant women who want to travel visit a health care professional at least six weeks before their anticipated departure date.
How much does it cost to deliver a baby in Canada?
The cost to deliver a baby in Canada for Canadian permanent residents and citizens is typically free in most Canadian provinces and territories.
On the other hand, the cost to deliver a baby in Canada for non-residents (visitors) depends on whether they have health insurance coverage or not. The cost ranges from $3,000 CAD to $20,000 CAD.
What countries allow birth tourism?
The countries that allow birth tourism are Canada and the United States. Furthermore, Chile, Brazil, and Mexico do not only allow birthright citizenship, they subsequently expedite permanent residency and time to naturalize as citizens for the parents of the child.
In the majority of European countries, the child of an immigrant is not eligible for citizenship.
What happens to a child born in Canada to foreign parents?
A child born in Canada to foreign parents is entitled to Canadian citizenship by birth. On the other hand, if the child's parent does not already have Canadian permanent residency or Canadian citizenship, the parent will have to return to their home country with their child, despite the fact that the child was born in Canada.
If the parent wishes to become a Canadian citizen, there are legal ways to attain residency with a Canadian-born child; typically once the child attains the age of majority (18 years old).
---
Final Words: Childbirth in Canada – Birth Tourism
There has been a consistent increase in "birth tourism" to Canada, whereby expectant mothers from other countries travel to Canada in order to give birth so that their children can acquire Canadian citizenship.
Some people are opposed to this trend, arguing that it amounts to cheating the system and gives an unfair advantage to children born in Canada over those born elsewhere.
Others maintain that as long as everyone is playing by the rules, there is no harm in birth tourism and it should be allowed.
What do you think? Got questions? Feedback? Leave a comment.
---
AUTHOR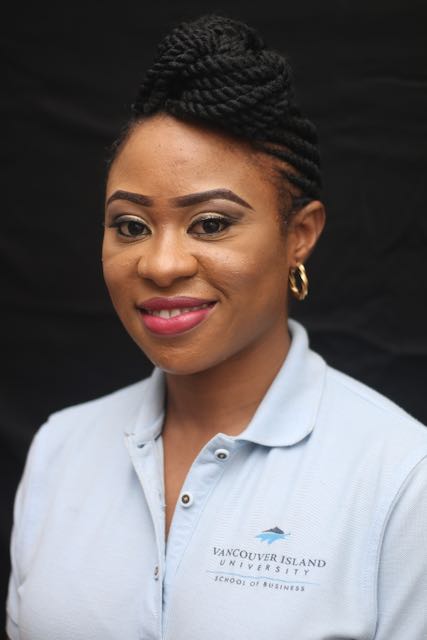 Charee Oisamoje is the founder of CanadaWiz. She leads the editorial team, which is comprised of subject matter experts that aim to create well-researched, highly detailed content related to studying, working, immigrating, and settling/living in Canada as a newcomer.
Charee's personal experiences as a Canadian immigrant and her professional competencies make her uniquely qualified on the subject matter.
With extensive educational credentials, she is an expert at collecting details, verifying facts, and making complex subjects easy to understand.
MBA in Finance
MScIB
CCEA (#CCG 271)
CPA Candidate ✔️CIP ✔️BSc Accounting
Learn More >> About Page
---
✔️ Get up to $3,000 CAD* Fee-Free transfer (or the equivalent of £2,000 in other currencies).
✔️ Earn $75 CAD** for every 3 friends you refer; they'll get a fee-free transfer of up to $800 CAD.
✔️ Multi-Currency Debit Card: Spend abroad without hidden fees.
✔️ Best and real exchange rates and lower fees than old-school banks and other money transfer services.

*Your secret code will be automatically applied.
**USD accounts earn $115 USD for every 3 friends you refer; they'll get a fee-free transfer of up to $600 USD).
---
✔️ Get a $30 welcome bonus for transferring $100* or more.
✔️ Get a 20 GBP welcome bonus for transferring 75 GBP* or more.
✔️ Fast: 95% of transfers are received by the recipient in minutes.
✔️ Better exchange rates and lower fees than most traditional banks and money transfer services.
*This can be achieved over multiple transfers.