Having a baby is super-exciting, but it can quickly turn stressful, especially when you are having your child in a new country.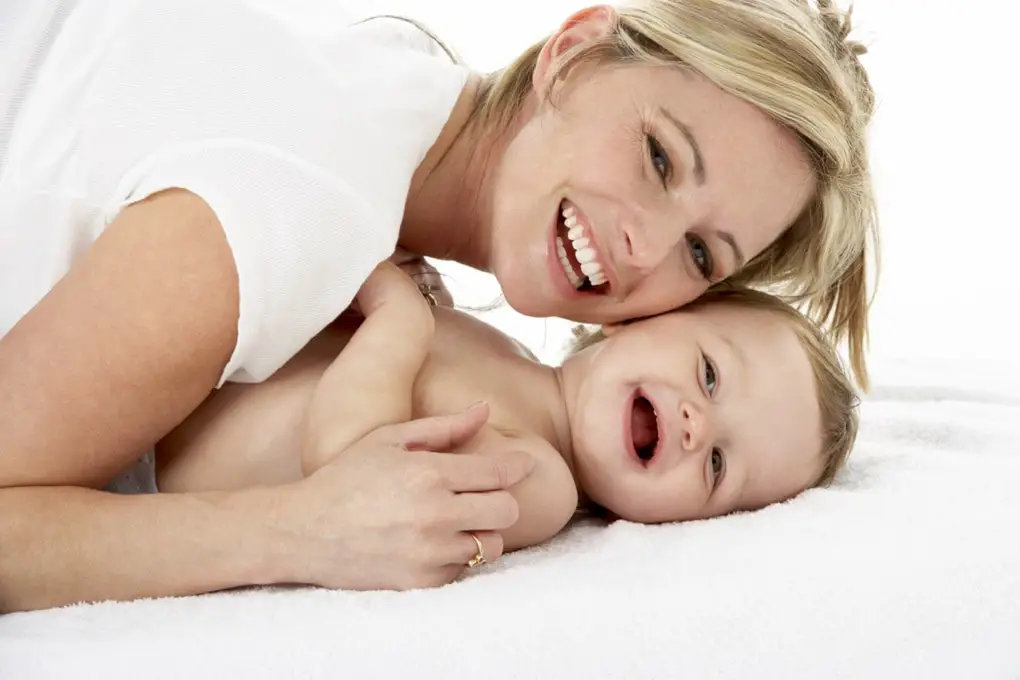 Canada sees almost 400,000 babies being born every year, and you are about to be one of these lucky mums. However, it doesn't come without cost.
What is the cost of having a baby in Canada? Cost of childbirth in Canada versus the US – which country has a better service? What items should be on your baby list? This article has all the answers. Read on! 
---
What is the Cost to Have a Baby in Canada without Insurance and with Insurance? 
Healthcare for tourists and non-residents in Canada is not free. Although Canada has a publicly-funded healthcare system (Medicare system), you can only get coverage under this system if you are a citizen, permanent resident, or an international student. 
So while birth costs for citizens, permanent residents, and international students is only a couple hundred dollars or even completely free, non-residents and tourists, on the other hand, have to handle all the cost if they don't have international insurance.
The table below shows the side by side comparison of the cost of having a baby in Canada without insurance and with international insurance or coverage under the Canadian healthcare system:
| Medical Services in Canada | Average Cost of Having a Baby in Canada without Insurance (CAD) | Average Cost of Having a Baby in Canada with International Health Insurance or Medicare (CAD) |
| --- | --- | --- |
| Antenatal care (per visit) | $100 – $150 | $0 |
| Prenatal ultrasound | $300 – $500 | $0 – $300 |
| Vaginal delivery in a hospital | $5,000 – $8,000 | $0 – $1,000 |
| Cesarean section (CS) in a hospital | $10,000 – $12,000 | $0 – $1,000 |
| Homebirth with a midwife | $2,500 | $860 – $2,500 |
In British Columbia (BC), where birth tourism is more rampant, there are agents that provide services in packages for pregnant women. The services include midwife services, three-month accommodation (plus a month after birth) excluding prenatal care and food. 
The average costs for these services are $25,000 CAD (or $18,000 USD). But the total cost will exceed that amount when you factor in food, round trip flight and other expenses. However, in other provinces, the costs may be lower.
---
Cost of Having a Baby in Canada through In-Vitro Fertilisation (IVF)
Since 1978, when the world's first baby through IVF was born, there have been medical advancements in IVF and fertility treatments. 
If you're a non-resident, visitor, or tourist in Canada and want to have your baby through IVF, you'll need to know the cost of having a baby in Canada through IVF. You can visit a private IVF clinic for your treatment. But as we stated earlier you'll likely have to pay out-of-pocket for the costs without any financial assistance, unless you have international health insurance coverage. 
The table below shows the average cost of having a baby through IVF in Canada. Note that IVF is a specialized elective treatment so it may not be cheaper.
| | |
| --- | --- |
| In-Vitro Fertility (IVF) Treatments in Canada | Average Cost (CAD) |
| Actual IVF process (total cost) | $7,600 – $25,000 |
| IVF fertility drugs | $2,500 – $7,000 |
| Donor embryos or eggs  | Not allowed in Canada |
| Intracytoplasmic sperm injection (ICSI) | $200 – $1,700 |
| Frozen embryo transfer (FET) | $100 – $1,700 |
| Embryo storage (per year) | $150 – $300 |
Additional Resources on IVF in Canada:
---
The Cost of Having a Baby in Canada vs The United States of America (USA)
The cost of having a child in the US varies from city to city. For example, delivery costs in Los Angeles and New York City are above $20,000 USD; in Miami, it's between $7,000 USD – $10,000 USD; and it's within $5,000 USD – $6,000 USD in Salt Lake City. 
This cost will surge when you include flights, accommodation, and meals. 
Canada's low rates and high-quality facilities are what made it a destination for many birth tourists.
---
Having a Baby in Canada vs The US: Where is Better?
Canada has one of the best healthcare systems globally, and the health service can easily compete with that of the US. The standard of living in Canada beats the US in many aspects, like access to education, safety, and more. So having Canadian citizenship is a great idea. 
While the birth tourism industry in America is on a grand scale with many providers offering services in packages, Canada's birth tourism level is also at a record high.
The Cheapest Way to Transfer Money to Canada
Paying for your childbirth costs in Canada just got simpler. Wise (formerly TransferWise) is great for sending money internationally with low fees – much cheaper than using your local bank.
Take the stress out of managing your finances. Use a Wise debit card to pay and withdraw money from ATMs when you travel internationally.
---
Cost of Having a Baby in Canada: List of Items You May Need
The list of items your baby needs is very long, but the key to keeping your costs under control is to start with the essentials and budget for predictable costs like baby wipes diapers. Then, you'll leave a lot of room for extra expenses. 
While making your list, you should do extensive research on the items so that you have exactly what you need when the baby comes. To make it easier, we've come up with a list of all the essentials you'll need to have your child in Canada as well as their cost. Let's go over them below. 
---
A. Nursery Furniture
Your baby nursery is the first thing you'll have to design. These are the must-haves:
#1. Baby Crib 
Cost varies from approximately $60 to $2,600. Our pick is the Dream On Me Aden 4-in-1 Crib. It is only $119.75 on Amazon and it has some incredible features that have made it a number 1 best seller. We've listed some of these features are below. 
Why We Like It
It is made of New Zealand pinewood which makes it very durable and equally stylish.
The crib is lightweight, easy to move, and sturdy.
It is versatile with a 4-in-1 convertibility feature. You can convert it into a mini daybed, a twin size bed and it also has a convenient three-position mattress support. 
The crib is very easy to put together.
With the convertibility option, this crib will grow along with your child.  
It is safe and JPMA Certified. So it meets all CPSC and ASTM's safety standards.
It is compact and occupies a small space.
It is internally spacious.
What Can be Better
Some users have complained that the paint/lacquer finish is weak.
#2. Mattress for the Baby Crib 
Cost ranges from $30 to over $300. To fit your Aden crib, we recommend the Dream On Me, Holly 3" Fiber Portable Crib Mattress. It costs only $31 and it fits perfectly into the Aden Crib we reviewed above.
Why We Like It
It fits the Aden baby crib perfectly.
It is built with quality materials
You can easily wipe it clean with mild soap and warm water.
It has an anti-bacterial, hypoallergenic waterproof cover.
The material is safe and lead-free.
It is inexpensive
What Can be Better
The wipe-clean plastic covering is not super firm.
No products found.
#3. Baby Changing table 
Cost varies from $90 to over $500. The next on our list is a changing table. A changing table that keeps your baby comfortable will make diapering much easier and that's why we recommend the Delta Infant Changing Table. 
It costs only $90 and has amazing perks, which we have listed below.
Why We Like It
The table is made of solid wood, and the wood construction is strong and sturdy.
It is easy to assemble.
It is water-resistant.
The changing table comes with two fixed shelves that you can use for open storage.
It comes with safety rails that cover the four sides round the top of the table.
It has a non-toxic finish and is tested for lead and other toxic elements.
The table has lots of storage space.
What Can be Better
Some users have indicated minor manufacturer errors.
No products found.
#4. Changing Pad
The cost starts from $20. A changing pad also makes diaper changing easy. You can have all the wipes, diapers, and creams in one place and maintain organization. We recommend the Summer Contoured Changing Pad and it's $20.
Why We Like It
It is made with a durable quilted vinyl material.
The material is waterproof, and you can easily wipe it clean with a damp cloth.
It comes with a quick-release safety belt and a security strap.
What Can be Better
According to some users, while the plastic itself is waterproof, the quilted perforations in the cover may let some liquid soak in.
No products found.
#5. Baby Seat/Rocker for Feeding the Baby 
Costs range from $40 and above. With a good baby rocker, your baby can sit up and be fed easily without having to be constantly held. Our pick is the Fisher-Price Sit-Me-Up Floor Seat which costs $40.
Why We Like It
The seat pad is soft and makes a comfortable environment for the baby.
It comes with two linkable toys for baby playtime.
You can fold it flat, so it takes less storage space and you can easily carry it along with you on your trip.
It gives the baby support to stay in an upright position.
What Can be Better
It may get difficult taking your baby out of the seat as they get bigger and approach 17-20 pounds.
---
B. Feeding:
Breastfeeding
Even though breastfeeding is free. You still need to buy some items:
#1. Nursing Pillow 
$35 to $60. You'll need a nursing pillow to provide support when you are feeding or holding your baby. It elevates the baby and prevents you from getting a stiff back, shoulder, or neck. We recommend this My Brest Friend Nursing Pillow and with good reasons too. The pillow costs $35.
Why We Like It
It is firm and flat, so you don't have to worry about your baby rolling out of position during nursing.
The clasp makes it stay in position even if you are walking.
The pillow comes with a handy pouch where you can keep your maternity supplies within reach.
It has a wrap-around design, so it surrounds your body safely in an ideal position.
It comes with a cover.
The back padding is good for back/lumbar support.
The designs on the pillow are really cute.
What Can Be Better
#2. Nursing Covers
$10 to above $50. Some babies love to be breastfed within the coziness of a nursing cover, and there might be times you'll find you want a little privacy, and your nursing cover will come in handy. 
We like this versatile Nursing Cover. It's not just a nursing cover; it's also a baby car seat cover, a scarf, a light blanket, and a stroller cover all in one. Even with all these perks, it only costs $10.
Why We Like It
It is a multi-purpose cover. It is fantastic as a nursing cover, and also works as a baby car seat cover, high chair cover, light blanket, stroller cover, and an infinity scarf. 
The fabric is lightweight and soft.
It is easy to wear. You can wear it in just five seconds.
It is an ideal unisex baby gift.
What Can be Better
The polyester material might trap heat. 
#3. Breast Pump
Cost varies from $13 for a manual pump to over $500 for an electric pump. Pumping with a breast pump allows you to build your milk supply even before your baby needs more milk, thereby storing the extra milk for later. We recommend this Haakaa Manual Breast Pump. This manual pump costs $13.
Why We Like It
It is easy to use. Simply squeeze, attach to the breast, and voila. 
It is easy to clean.
This breast pump doesn't need any pump or assembly.
It is lightweight, portable, and fits into any baby bag.
It is designed to fit all kinds of breasts.
This breast pump is made with high-quality silicone, and it is lead, BPA, PVC, and phthalate-free.
What Can be Better
It might hurt a bit for first-timers.
If you prefer an electric pump, we recommend this Handsfree Pumping Bra. The material is comfortable, and it is designed to fit all pumps and hold bottles, and shield in place safely and comfortably.
#4. Feeding Bottles
When you are bottle-feeding your baby, you'll need safe and high-quality bottles that are designed to mimic breastfeeding. This Comotomo Baby Bottle is a $22 bottle that does just that.
Why We Like It
It is designed to closely mimic breastfeeding, thereby reducing bottle rejection and nipple confusion challenges.
It is easy to clean even without a brush.
The bottle is made of 100% Food Grade Silicone.
It comes with dual anti-colic vents that prevent unwanted air-intake and reduce colic.
What Can be Better
The bottles take a long time to warm milk in bottle warmers.
No products found.
---
Formula Feeding
The use of infant formula for babies is recommended until they reach a year old. Formula feeding can be quite expensive. Recent research places the cost of formula feeding at $1,200 – $3,800 CAD per annum. You'll also be needing a lot of bottles in the process. 
---
When You're Feeding Solids
When you start feeding your baby solids, and the baby can sit on his or her own, you'll need these items:
#1. Highchair
Cost $60 to over $500. High chairs have been designed particularly for baby feeding time. They keep your baby in place when eating. When choosing one, go for one that offers a high level of safety and convenience, like the Graco Slim Snacker High Chair. It costs $60.
Why We Like It
The chair has three recline positions for feeding comfortably.
It is easy to fold.
It can fit in really compact spaces so you can store it easily.
The seat pad cleans easily.
It has a large mesh storage basket where you can keep your baby's essentials within reach.
It comes with a full-sized tray with a cupholder.
The chair is lightweight and stable.
What Can be Better
The straps can get difficult to remove for cleaning.
No products found.
#2. Baby Cereal
Costs between $5 to $15 for one box, which typically will last for one week. The first thing many babies eat is cereal. The baby cereal can serve as a solid starter that helps you discover food sensitivities & help your baby develop eating skills. A baby cereal containing vitamins C, E, Zinc & 6 B vitamins for healthy development, and calcium for healthy teeth and bones are ideal. 
The Gerber Single-Grain Oatmeal Baby Cereal has all these nutrients plus no artificial colours or flavours. It costs $12.48. 
---
C. Travel Gear
#1. Car Seat
You can save money by buying a car seat that grows with your child and converts from a rear-facing harness for babies (5-40 pounds) to a forward-facing toddler seat for kids up to 65 pounds. The cost for this kind of car seat usually ranges from about $100 to above $500. 
The Graco SlimFit 3 In 1 Car Seat fits into this description, and it costs $180.
Why We Like It
It is a multi-purpose 3-in-1 car seat that grows with your child from rear-facing infant seat (5-40 pounds) to forward-facing toddler seat (22-65 pounds) to highback booster (40-100 pounds).
It has a slim design with two integrated cup holders.
The chair is Graco ProtectPlus Engineered, a combination of the most rigorous crash tests that protect your baby in the side, frontal, rear & rollover crashes.
It has a four-position recline.
The seat comes with a push button latch that ensures secure installation.
What Can be Better
The harness straps can not be removed for cleaning.
#2. A Full-Sized Single Stroller
A baby stroller is another item you need to buy. It is perfect for when you want to take your baby out without tiring yourself or the baby. A full-sized baby stroller usually costs within the $250 to $3,000 range. Our pick is this Baby Trend Expedition Jogger Stroller, and it costs only $110. 
Why We Like It
The large bicycle tires roll over all surfaces easily.
The front swivel wheel allows easy maneuvering and can lock when it's time to jog.
It comes with a reclining padded seat and 5-point harness.
The chair comes with child and parent trays plus 2 cup holders.
It is compact and folds easily for travel and storage.
What Can Be Better
You need to use your two hands to trigger the mechanism that will make it fold.
---
Infant care
#1. Diapers. 
In the first twelve years, the average child uses over 2,700 diapers. Pampers disposable baby diapers size 0 (0-10 pounds) cost $34.28, and this is one month's supply. Size 1 (8-14 pounds) cost $48.28 and Size 2 costs $24.94.
Another option is cloth diapers, and they cost around $20 per diaper. The Mama Koala One Size Reusable Cloth Diapers cost $24. It is super absorbent and grows with your child. Your baby can develop a rash due to diaper use, but a safe diaper rash cream can save the day. It costs around $7.
#2. Baby Wipes 
These are also a major drain. Pampers Sensitive Water-Based Baby Diaper Wipes cost $15. 
Why We Like It
It is safe, free of alcohol, parabens, phenoxyethanol, perfume, and dyes.
It is also dermatologist-tested. 
The pH balancing formula helps to protect sensitive skin.
It is hypoallergenic.
What Can be Better
The packaging can be a little difficult to open.
No products found.
#3. Bathtub ($20 to $40)
We recommend you buy a newborn to toddler bathtub. It grows along with your child, and you save money. Our pick is the First Years Sure Comfort Deluxe Newborn-to-toddler tub, and it costs $20.
Why We Like It
This bathtub works for three stages of transition, from when the baby is a newborn to a toddler.
The tub comes with a super comfortable sling that holds the baby during bath time.
The mesh sling is machine washable and dryable.
 It comes with a convenient shelf at the bath tub's foot where you can store bath essentials.
The tub is very easy to drain
What Can be Better
The padded sling takes a longer time to dry.
No products found.
---
D. Clothing
This goes without saying. The average cost of baby clothes is $60 or CAD$76 per month.
No products found.
---
FAQs: Cost of Having a Baby in Canada, with and without Insurance
---
The Bottomline: Cost of Having a Baby in Canada
If you've decided to have your child in Canada, you are on a fantastic track. Living in Canada has amazing perks, and your child being a citizen would be fantastic. 
When it comes to the cost of having a baby in Canada, you need to conduct research and make sure you have all the right information, and that's precisely why we made this post. So refer back to this post and use it as a guide all through your birth tourism journey.
---
AUTHOR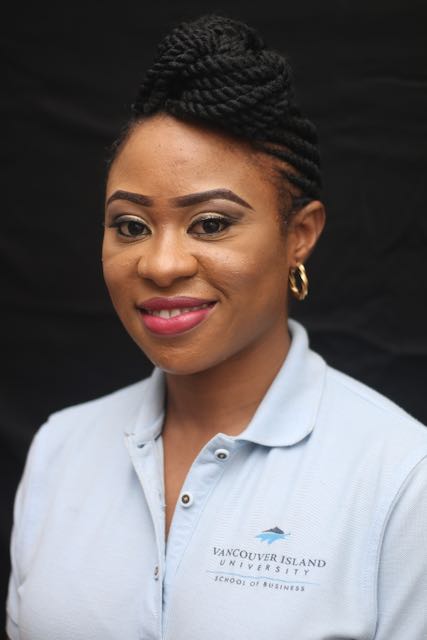 Charee Oisamoje is the founder of CanadaWiz. She leads the editorial team, which is comprised of subject matter experts that aim to create well-researched, highly detailed content related to studying, working, immigrating, and settling/living in Canada as a newcomer.
Charee's personal experiences as a Canadian immigrant and her professional competencies make her uniquely qualified on the subject matter.
With extensive educational credentials, she is an expert at collecting details, verifying facts, and making complex subjects easy to understand.
MBA in Finance
MScIB
CCEA (#CCG 271)
CPA Candidate ✔️CIP ✔️BSc Accounting
Learn More >> About Page
---
✔️ Get up to $3,000 CAD* Fee-Free transfer (or the equivalent of £2,000 in other currencies).
✔️ Earn $75 CAD** for every 3 friends you refer; they'll get a fee-free transfer of up to $800 CAD.
✔️ Multi-Currency Debit Card: Spend abroad without hidden fees.
✔️ Best and real exchange rates and lower fees than old-school banks and other money transfer services.

*Your secret code will be automatically applied.
**USD accounts earn $115 USD for every 3 friends you refer; they'll get a fee-free transfer of up to $600 USD).
---
✔️ Get a $30 welcome bonus for transferring $100* or more.
✔️ Get a 20 GBP welcome bonus for transferring 75 GBP* or more.
✔️ Fast: 95% of transfers are received by the recipient in minutes.
✔️ Better exchange rates and lower fees than most traditional banks and money transfer services.
*This can be achieved over multiple transfers.