As Christmas approaches, the holidays are in full swing. From tree decorating to gift giving, there is no shortage of ways to celebrate this festive time of year!
Canadians have plenty customs and traditions they follow around Christmas time, so we've compiled a list for you below. Whether you're looking for last minute gifts or want to find out where Santa comes from, these facts will keep you informed about all things holiday-related. Happy Holidays!
---
Christmas Holiday in Canada
Christmas in Canada is very spectacular! Canada's multicultural and multilingual nature is what makes it more welcoming and a home to all races. There are Germans, English, French Ukrainian, Scottish, and many different traditions who celebrate their own holiday apart from the Christian holiday (Christmas holiday) in Canada.
A good example is the Hanukkah celebration, which is very popular in some Canadian provinces like Montreal and Toronto, where there is a large population of Jewish people.
Christmas is a world-recognized season where people usually spend more time with their families. A lot of people have this time because it's their holiday season. For some others, they spend their Christmas day at work but still share in the yuletide after they close from their various jobs.
As a world-recognized day, December 25th is the official day of Christmas, just like other countries. Most Canadians start their holidays on the 24th (Christmas Eve) and on the boxing day (December 26th), which is for opening gifts that were received during the yuletide.
On Christmas Day, most retail and service shops or offices are closed. The only exceptions are convenience stores that open occasionally. As it is in most countries that celebrate Christmas, you should prepare and shop before Christmas Eve (December 24th). This is advisable, as most stores do not open on Christmas day.
People who reside in Canada are known to send and receive Christmas cards from family, friends, and loved ones. It's so common it's seen as a Christmas tradition among citizens in Canada.
As people differ, so do their choices, some Canadians chose to open their gifts a night before Christmas day (Christmas eve), some others open theirs on the D-day.
Boxing day (December 26th) a day after Christmas, many Canadians hit the malls, where prices are slashed to attract people who intend to shop for the holidays.
Canadians are known to have decorations around their homes, both on the inside and outside, with rice lights or Christmas lights, Christmas Tree, and a lot more. Often, some Canadian homes hang Christmas stockings close to the fireplace, in anticipation for Santa.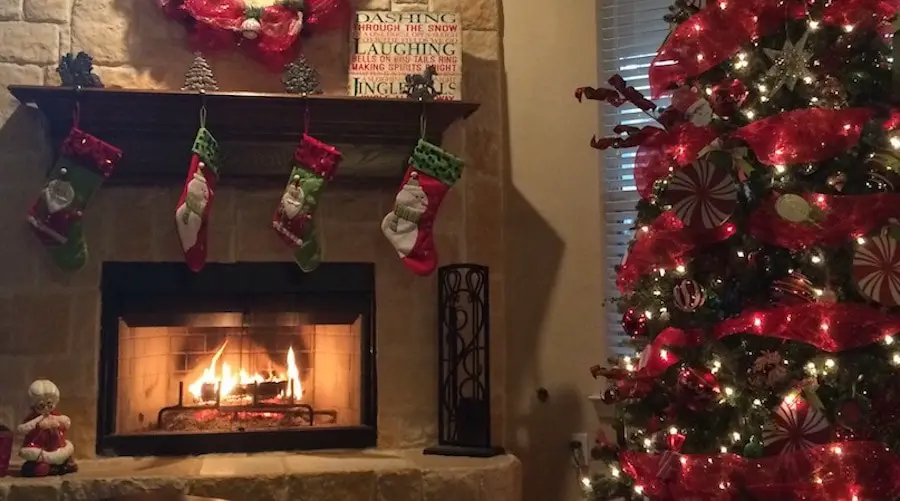 ---
Fun Facts about Christmas in Canada
A distinctive Canadian holiday custom is to send the biggest Fir tree (grown in Nova Scotia) to Boston, Massachusetts in the United States of America (USA). This is done every year to express thanks for their help in the 1917 Halifax Explosion.
The Nova Scotian Christmas Tree is adored and appreciated by Bostonians. They bring this tree into the city and then light it during a ceremony to begin the Christmas season.
French-speaking Canadians frequently attend midnight masses and Christmas Eve feasts.
A pigs' foot soup is a typical Christmas dinner in parts of Quebec.
---
Popular Food at Christmas in Canada
Often, most Canadian families eat mashed potatoes, roast turkey, and vegetables. Mincemeat tarts and Christmas/plum puddings are some favourite desserts eaten at Christmas.
Variety is the spice of life, and it's no wonder, some others enjoy eating Christmas crackers or a well-baked fruit Christmas Cake during this period.
On the other hand, foreigners who reside in Canada, including new Canadian immigrants and international students studying in Canada, have their favourite meal that they are conversant with, from their home countries.
The Jewish people celebrate the Hanukkah, which tells a story of how a messenger took eight days to get oil from their temple after their victory over the Syrians to reclaim their temple. The Hanukkah celebration centers around a miracle oil that lasted eight days. Hence during this holiday, they eat foods cooked in oil, like latkes (known as potato pancakes), and sufganiyots (known popularly as jelly doughnuts).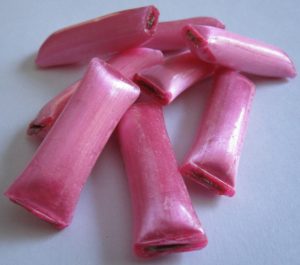 Barley Candy and Chicken Bones are sweets eaten at Christmas by some Canadians. Local candy companies manufacture these sweets. The Barley Candy is usually on a stick and is shaped like a Christmas Tree, Santa Claus, snowmen, a reindeer, or any other thing that represents Christmas. On the other hand, Chicken Bones are pink in colour and usually have a chocolate center once they are melted in your mouth.
On Christmas Eve, some families that reside in Southwestern Nova Scotia, catch some shellfish on the shores of Nova Scotia in the North Atlantic Ocean. They prepare this ahead of the Christmas day, where they eat the lobster.
Quebec is known for having a large number of people of French descent. The traditional Christmas meal in the province is a stew ('ragoût aux pattes de cochons') made from pig feet. Some other people prefer having a meat pie made from pork or beef ('Tortière').
---
Best Christmas Destinations in Canada: Where to Spend Christmas in Canada
As the temperature drops and Santa Claus approaches, it's time to start thinking about where you want to spend your Christmas in Canada. There is no shortage of options!
Here we list some of the best christmas destination in Canada that may just be what you're looking for this year; all offer something special beyond their natural beauty:
Dawson City, Yukon: Boat Parade
Toronto, Ontario: Santa Claus Parade and Toronto Cavalcade of Light
Ottawa, Ontario: Christmas Carols and Christmas Lights
Niagara Falls, Ontario: Fireworks, Festival of Lights, and Musicals
Quebec City, Quebec: Snowy Serenity
Vancouver, BC: Festival Of Lights, Vancouver Canada Place, and Van Dusen Botanical Garden
Calgary, Alberta: Calgary Zoo Trip
Montreal, Quebec: Magical Snowfall
Saskatoon, Saskatchewan: Fancy Candies & Toy Stores
Victoria., BC: Christmas Cocktails
Edmonton, Alberta: Horse Drawn Sleigh Rides
Mont Tremblant: Skiing And Horse Sledding
Newfoundland: Two Santa Claus Parades
Barkerville: Old Fashioned Victorian Christmas
Fernie: Skiing And Special Events
Simcoe: A Sparkling Wonderland
Almonte: Canadian Christmas Food
Airdrie, Alberta: Festival Of Lights
St. John's: Mummers Festival
---
Best Places to Spend Christmas in Canada
•     Dawson City, Yukon
In Dawson City, Yukon; the Christmas season is lighted up by locals, across a small fleet of well-arranged boats. They also have enjoyable boat cruises with decorations, canoes, and police cruisers.
---
•     Toronto, Ontario
Toronto is the largest city in Canada. It is known for its tourist attractions, like the famous CN tower, galleries, and museums. During Christmas in Canada, there is a famous Santa Claus Parade as part of the Christmas funfair in Toronto, that attracts over 400,000 people, and is recognized as one of the biggest Christmas celebrations.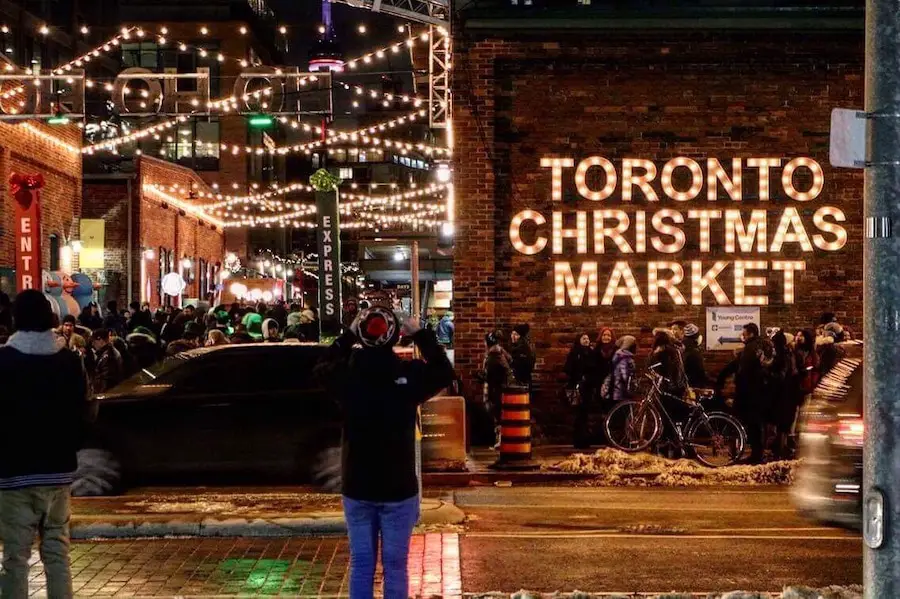 ---
•     Ottawa, Ontario
Christmas in Canada is notable in Ottawa, which is the capital of Canada. There is a considerable illumination ceremony across Ottawa at Christmas, as the whole city is filled with beautiful Christmas lights and trees, followed by a wonderful Christmas carol. There are also freebies like hot chocolate and Beaver Tails (a famous Canadian pastry).
---
•     Niagara Falls
The annual festival of lights, includes illuminating the gigantic and famous Niagara waterfalls. This is also a lovely tourist attraction that brings a lot of people to the Niagara fall to celebrate christmas in Canada.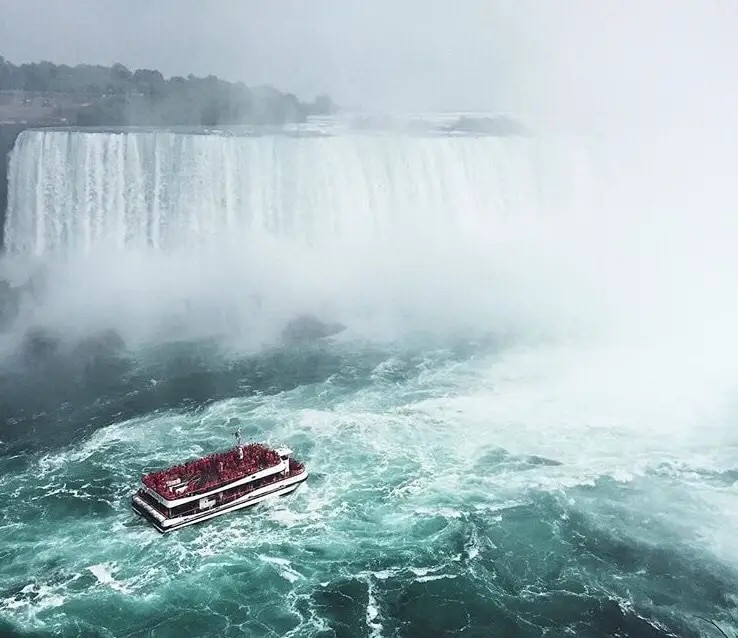 There is also an old fashioned tradition called Niagara-on-the-Lake Christmas stroll that is accompanied by local choirs; this stroll involves the lighting of candles. It is aimed towards helping a local family or non-profit organization that needs support.
---
•     Quebec City
Is known for its striking Canadian architecture, fluffy white snow, German Christmas markets where lots of gifts and wines are sold. Quebec is also known to be the home to Santa Claus himself, at Fairmont Le Chateau Frontenac, one of the historic and recognized hotels in Canada.
---
Christmas Holiday Customs and Traditions in Canada
Canadians children believe in Santa Claus, and most Canadians refer to their country as the home of Santa Claus.
Christmas in Canada also comes with The Santa Claus Parade in Toronto, which is one of the ancient parades in the world with a large number of people in attendance.
The parade began in the year 1913 when Santa was pulled through the streets of Toronto, with children following the same route marching along with him.
This Christmas parade has been taking place for more than ten decades (100 years) and is marked with over 2000 people being part of it, and with over 25 animated floats. The Santa Claus Parade in Toronto is also broadcasted on different TV stations worldwide.
Skiing, tobogganing, and skating are popular when it snows at Christmas.
Some provinces in Canada celebrate different festivals that involve gift exchange and dancing. A good example is the "Sinck Tuck" festival
Nova Scotia is known globally for Christmas Trees that are fir and pine. It's no wonder most Canadian families have Christmas Trees that are fir and pine. Because of the assistance given during the disaster, known worldwide, as the Halifax Explosion, it is a Christmas tradition in Canada to send the biggest, best fir tree (grown in Nova Scotia) to Boston, USA.
This tree is placed in the city and lighted up during a ceremony that earmarks the Christmas season.
There is also a tradition which is a more common tradition in small towns and villages fondly called "Jannying" or Mummering. This tradition is practiced more in Newfoundland and is a Christmas-time house-visiting tradition.
A group of people could be friends or family who would dress in disguise to visit neighboring homes during the festive period of Christmas. At the door, they would say, "Any mummers loud in," which means are mummers allowed in your home? They also perform some activities like singing, dancing, and they are offered something to eat or drink before proceeding to the next neighborhood. The house owner has to guess who the jannyers or mummers are in some places, or they must join the mummers to move to other homes. This activity is mostly practiced by adults and usually takes place on the twelve days of Christmas.
Mummers are now banned from merry-making activities in most places; this is because most people have turned the opportunity to start begging.
Some German immigrants who settled in south shore introduced a tradition to Nova Scotia in 1751, called the tradition of Belsnickeling. It involves people dressing up in funny Santa costumes from one house to another, and just like mummering, the owner of the house has to the identity of the people in Santa Claus costumes.
The Belsnicklers were often served Christmas cake or cookies after they sang and performed with their musical instruments. This Christmas tradition was prevalent in West & East Green Harbor.
There is a tradition in northern Canada that is driven to give single women an opportunity to meet eligible single men. The Christmas tradition is called Taffy Pull and is held in honour of the patron saint of single women (Saint Catherine).
There is a massive party on Christmas Eve called a 'Réveillon' practiced by families that are of French descent. After taking part in Christmas Eve Mass, this feast or party continues till the early hours of Christmas morning. While at the Midnight Mass, these families hope that their homes would be visited and gifts be left under the Christmas Tree for their children by 'Père Noel' (Santa).
Apart from the afrormentioned places, other places offer an enjoyable experience if you plan to spend your Christmas in Canada.
---
Celebrating Christmas During a Pandemic (COVID-19)
Families may still enjoy Christmas in unique ways, despite the threat of COVID-19. While we all try to do our part to halt the spread of COVID-19 there are various methods for families to creatively celebrate Christmas with those in your home, such as:
Go snowshoeing, snowboarding, or skiing
Attend a drive-through Christmas Light Display
Go skating in a safe and socially distant way
Join your local public library christmas book club (Toronto Public Library Christmas Book Club)
---
Christmas Sale in Canada
Why not take this opportunity to buy some gifts for your friends and family?
The Canadian Christmas Sale is one of the best times to shop online. During this time, stores offer a wide range of products at knockdown prices with special deals and discounts – making it a great opportunity for savvy consumers to get bargains on gifts.
Holiday Gift Baskets
Holiday Gift Guide
Travel backpack for men
Travel backpack for women
Christmas tree
---
FAQs: Christmas in Canada
---
Final Words: Christmas in Canada
There is no better time than now to plan your Christmas vacation! Canada has so much to offer as a destination for the holidays, and we want you know about all of it. Whether you're looking for snowy mountains or oceanside towns, Canada has everything from Vancouver Island to Quebec City.
We hope this blog post has given you some ideas on where to go and what to do during these wonderful winter months in our beautiful country!
---
Do you know other excellent Canada Christmas tourist destination and activities in Canada? Leave them in the comment box below. We'll like your input.
---
AUTHOR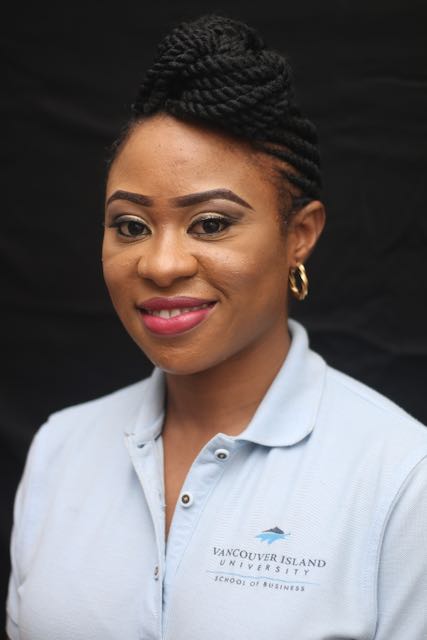 Charee Oisamoje is the founder of CanadaWiz. She leads the editorial team, which is comprised of subject matter experts that aim to create well-researched, highly detailed content related to studying, working, immigrating, and settling/living in Canada as a newcomer.
Charee's personal experiences as a Canadian immigrant and her professional competencies make her uniquely qualified on the subject matter.
With extensive educational credentials, she is an expert at collecting details, verifying facts, and making complex subjects easy to understand.
MBA in Finance
MScIB
CCEA (#CCG 271)
CPA Candidate ✔️CIP ✔️BSc Accounting
Learn More >> About Page
---
✔️ Get up to $3,000 CAD* Fee-Free transfer (or the equivalent of £2,000 in other currencies).
✔️ Earn $75 CAD** for every 3 friends you refer; they'll get a fee-free transfer of up to $800 CAD.
✔️ Multi-Currency Debit Card: Spend abroad without hidden fees.
✔️ Best and real exchange rates and lower fees than old-school banks and other money transfer services.

*Your secret code will be automatically applied.
**USD accounts earn $115 USD for every 3 friends you refer; they'll get a fee-free transfer of up to $600 USD).
---
✔️ Get a $30 welcome bonus for transferring $100* or more.
✔️ Get a 20 GBP welcome bonus for transferring 75 GBP* or more.
✔️ Fast: 95% of transfers are received by the recipient in minutes.
✔️ Better exchange rates and lower fees than most traditional banks and money transfer services.
*This can be achieved over multiple transfers.