As you prepare for your future in anticipation of a better life, the choice of getting more knowledge and education comes into play.
A lot of students decide to chase this dream by studying abroad. Canada is a top choice due to the various benefits of studying in Canada.
Amidst the various countries available to students, Canada always seems to rank to the top of the list. Over the last few years, the number of international students has increased. As humans, we always want to know the benefits of making any decisions. Here are a few good reasons why Canada as a study destination is still at the forefront for most student who plan to study abroad:
Live and Study in a Good Environment
Three Canadian cities, Montreal, Toronto and Vancouver are ranked among the top 50 student cities according to QS World University. They were rated, based on some major standards which include student population, affordability and how employers picture graduates in the labor market.
Canada is ranked among the top 10 countries with a good Quality of Life Index according to the United Nations since 2004. The benefits of studying in Canada is also seen when you put together an innovative economy, a safe work and study environment and world standard educational institution.
In general, the standard of living in Canada is considered very favourable, and it's for this reason that a lot of students who plan to study abroad always consider Canada as a top choice.
In 2018, the Economist Intelligence Unit ranked three Canadian cities, namely: Calgary, Vancouver, and Toronto, as fourth, sixth, and seventh most livable cities in the world, which is one of the major benefits of studying in Canada.
World-class Recognition
The certification from both college and university gotten from Canada is recognized around the world.
The OECD (Organization for Economic Cooperation and Development) ranks Canada as #1 for achieving higher education and postsecondary education has been obtained by more than half of its citizens from 25 and 64 years old. Canada ranked top 200 according to The Times 2018-2019 and four of these 200 were also top 100.
Canada Supports Immigration
As a foreigner or a student from another country planning to study in Canada, the possibility of immigration is a major attraction. While studying in Canada, students can apply for permanent residency that will enable them to live and work in Canada after they obtain the necessary credentials and Canadian work experience.
This possibility of remaining permanently in Canada after studying in Canada is one of many benefits of studying in Canada.
Affordable Cost of Living
Compared to Australia, Britain and other advanced countries, the cost of living and studying in Canada is far more affordable. Canada offers a good standard of living and excellent education quality.
Canada can be compared to any other developed country, and all of this comes at a lower cost. One of the benefits of studying in Canada is that you can save up more for other expenses compared to studying in other advanced countries, where the cost of living is very high and can affect an individual who plans to study abroad.
Leadership Potential
Canada is known for producing world-famous leaders in diverse fields of expertise. Some of which includes:
David Suzuki (the environmentalist),
Frank Gehry (the famous architect who designed Walt Disney Concert Hall),
John Kenneth Galbraith (the economist – who served in several administrations of US presidents including John F. Kennedy),
James Cameron (the cinematographer who worked in the production of well-liked movies including Titanic and Avatar),
Margaret Atwood (the author),
World-renowned musicians like Justin Bieber and Drake, and
Actors including Rachel McAdams, Jim Carrey, Kiefer Sutherland, and Ryan Gosling.
Canada is a Bilingual Country
Studying in Canada is an excellent opportunity to improve your language skills. Students interested in working with foreign partners who do not speak English find this opportunity to be beneficial. Canada's educational system integrates French and English as a vital part of its educational system, making it bilingual.
In Canada, over 150 languages are spoken; this is a result of a vast number of immigrants in most of the prominent Canadian cities like Toronto, Montreal, and Vancouver. Above all, the laws that govern Canada believe in equality for every individual, notwithstanding their nationality.
Innovation
Canada plays a significant role in world technology, specifically in areas like telecommunications, biotechnology, aeronautical engineering, digital media, video games, and software, and is the first country to integrate their educational system and libraries to the internet through the innovative School net program.
Canada is also known for The Blackberry, voice compression applications for cell phones and computers, and more innovative technologies.
Canadians spend an average of (40 hours per month) on the internet, and this is a result of vast internet availability in about 90% of Canadian houses. This study was conducted by the Canadian Internet Registration Authority (CIRA). Recently, Montreal, the second most populated city in Canada, initiated a drive to make Wi-Fi or internet connectivity free across the metropolis.
Canada is known for Collective Research and Advancement
The world faces a lot of technological challenges today and Canada is actively part of the innovative countries that provide international research solutions to these existing challenges.
Canadian research receives a good impact and is known for quality when support comes from other international partners.
Universities Canada notes that:
"Canadian universities are popular for performing world-class research. Our output level is globally impressive. In terms of commendation we are ranked 6th across all fields of study and we are rated as one of the best scientific countries globally. Despite representing about one percent of the world's populace, Canada produces four percent of the world's scientific papers. Performing about 40 percent of national research and development, valued at $13billion each year, Canadian universities are key drivers of economic, regional and national prosperity. As part of the drive towards innovation and prosperity, Canadian universities collaborate on more than $1 billion worth of research yearly, with community groups and non-profit organizations. Collaborations are also done yearly with the private sector, with almost $1 billion, thus building the "intellectual raw material", which is investment in human knowledge. Good examples of this projects include : The Canadian HIV Vaccine initiative; the innovative NEPTUNE ocean floor laboratory; Canada's Advanced Research and innovation network (CANARIE Inc.) which facilitates global research and an uprising approach for studying climate change and its effects.
For students who plan to study abroad, consider the following additional benefits of studying in Canada:
Canada offers much better opportunities compared to other advanced countries.
Canada supports diverse cultural and religious beliefs and promotes equality for all.
Canada has a welcoming, like its stable and growing economic rate, and it's among the G8 countries.
---
---
LET'S CHAT!
Are there other benefits of studying in Canada that we did not mention? We will like to hear your thoughts… Comment below!
AUTHOR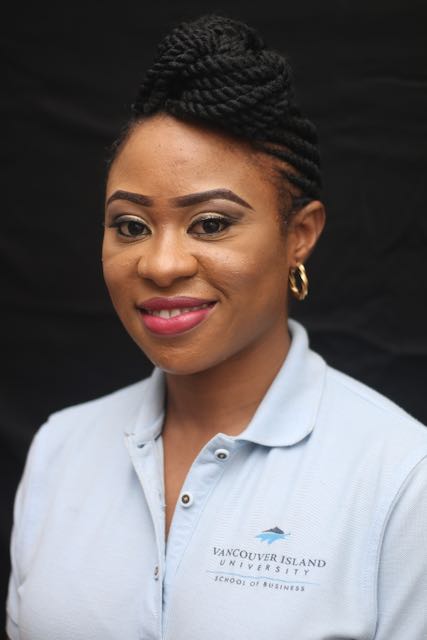 Charee Oisamoje is the founder of CanadaWiz. She leads the editorial team, which is comprised of subject matter experts that aim to create well-researched, highly detailed content related to studying, working, immigrating, and settling/living in Canada as a newcomer.
Charee's personal experiences as a Canadian immigrant and her professional competencies make her uniquely qualified on the subject matter.
With extensive educational credentials, she is an expert at collecting details, verifying facts, and making complex subjects easy to understand.
MBA in Finance
MScIB
CCEA (#CCG 271)
CPA Candidate ✔️CIP ✔️BSc Accounting
Learn More >> About Page
---
✔️ Get up to $3,000 CAD* Fee-Free transfer (or the equivalent of £2,000 in other currencies).
✔️ Earn $75 CAD** for every 3 friends you refer; they'll get a fee-free transfer of up to $800 CAD.
✔️ Multi-Currency Debit Card: Spend abroad without hidden fees.
✔️ Best and real exchange rates and lower fees than old-school banks and other money transfer services.

*Your secret code will be automatically applied.
**USD accounts earn $115 USD for every 3 friends you refer; they'll get a fee-free transfer of up to $600 USD).
---
✔️ Get a $30 welcome bonus for transferring $100* or more.
✔️ Get a 20 GBP welcome bonus for transferring 75 GBP* or more.
✔️ Fast: 95% of transfers are received by the recipient in minutes.
✔️ Better exchange rates and lower fees than most traditional banks and money transfer services.
*This can be achieved over multiple transfers.