Choosing the right MBA program can be a daunting task.
There are so many factors to consider, from cost and location to curriculum and reputation. But if you're looking for the best MBA programs in Canada, we've got you covered.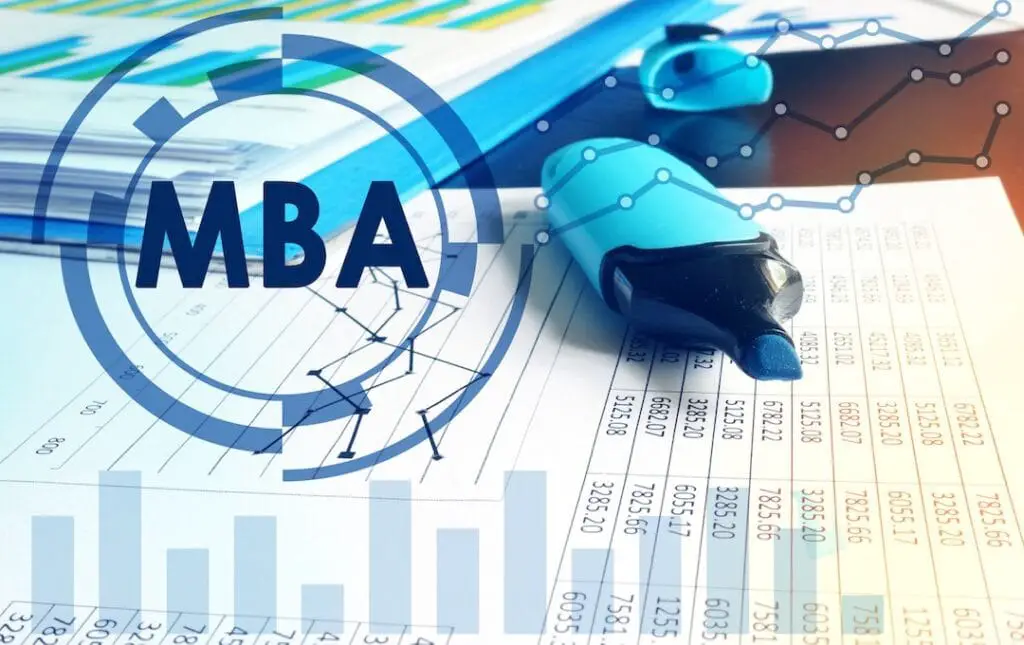 This post will outline some of the top business schools in the country and what they have to offer students looking to get a leg up in their careers. So whether you're just starting your research or are ready to apply, read on for our list of the best MBA programs in Canada!
---
Top 11 Best MBA Programs in Canada
11. Rowe School of Business (Dalhousie University)
This year's edition of the Canadian top list begins with the Rowe School of Business at Dalhousie University.
| | |
| --- | --- |
| Tuition fees: | $55,577 |
| Percentage of female students: | 48 |
| Percentage of international students:  | 20 |
| Students in class: | 46 |
The duration of the MBA program is 22 months, and it includes a number of courses and electives.
The Corporate Residency program teaches various courses, including Corporate Self-Management & Engagement; Responsibility, Ethics & Society; Management Without Borders; and PPE Capstone: Leading & Influencing.
The Corporate Residency program (eight-month paid work experience) component allows students to gain real-world experience.
Dalhousie University is one of Canada's oldest institutions, having evolved from a local institution to a renowned institution worldwide. It also offers one of the best MBA programs in Canada.
With approximately 19,000 students enrolled in all programs, the university has enough resources to meet the needs of all its students. Still, it is not so huge that students get lost among the masses.
Dalhousie University offers a variety of courses geared towards preparing students for careers in high finance, leadership, and management.
Students can choose between three different streams: banking, venture capital, and private equity.
Each stream is designed to equip students with the skills they need to excel in the high-finance world.
Dalhousie University offers courses in many areas of study. If you are interested in studying at Dalhousie, be sure to explore the course catalogue online. There are also a number of ways to get involved on campus, including through clubs and student organizations.
Be sure to visit their website for information on tuition rates and other important details about attending Dalhousie University.
10. DeGroote School of Business (McMaster University)
The DeGroote family has been instrumental in the growth of McMaster University, which is one of Canada's most renowned institutions and has expanded its stature in a number of fields thanks to generous donations.
The part-time mixed program is designed for students working while pursuing their education. The online component of the course is half. Still, only three-weekend sessions per semester are required in person, making it viable for working professionals.
In many circumstances, the program allows you to finish required 'work-integrated assignments' at your place of business, giving student-professionals complete freedom to finish their degree and work simultaneously.
Students who complete coursework are well-prepared to work in the financial markets or healthcare. DeGroote School of Business offers courses in business and accounting. Courses include topics such as marketing, finance, and management. Classes are taught by experienced professors who are experts in their fields. This is why it is on our list of best MBA programs in Canada.
There are a variety of degree options available at DeGroote School of Business, including undergraduate, graduate, and post-graduate programs.
If you're interested in learning more about DeGroote School of Business or pursuing a career in business, visit the school's website or contact the admissions office for more information.
9. HEC Montréal Business School (Université de Montréal)
Next on the list of best MBA programs in Canada is HEC Montreal business school. It is a public university in Montreal, Quebec, Canada.
It offers a 12-month MBA program beginning in September. Students pay US$37,727 in tuition. The average salary of HEC Montréal alumni is $62,894.
8. John Molson School of Business (Concordia University)
The John Molson School of Business (Concordia University) is a public university. It offers an MBA program. The first section of the 16-month MBA program comprises 10 core courses. Each core course is worth three credits.
Students must complete 15 credits from a range of electives and/or experiential learning activities such as the MBA Community Service Initiative, Small Business Consulting Bureau, and Strategies in Action in the second half.
Fees: The fees are usually calculated depending on your course and other factors. It is an estimate of $15,500, including health insurance.
Requirements: You may be asked to submit additional documents, portfolios, or test results as part of your application. Before you apply, be sure to look through the program's additional requirements.
The sooner you submit all necessary paperwork, the faster Concordia will be able to process your application. It may take several weeks to include hard copies of your papers to your file during peak seasons.
Application Process: You are ready to apply when you have reviewed the requirements, checked the application deadlines, and contacted a recruiter. To start or continue your application, follow the step-by-step MBA application guide.
Application Deadlines:
Canadians & Permanent Residents:
Fall – Round 1: March 1* (for scholarship considerations, applications must be complete with all supporting documents by March 1)
Fall – Round 2: May 1
Fall – Round 3: June 1 (Space permitting)
Winter: October 1
International (Study Permit) applicants:
March 1 for September entry (fall term)
June 1 for January entry (winter term)
Note: Canadian/Permanent resident applications may be considered past the deadline as long as space is available.
You also need to provide two letters of Reference (LORs) and two written response questions. You must also submit a video question and a transcript of your foreign language classes.
Personal interview:
The personal interview is an important step in the admission process at John Molson School of Business (Concordia University).
7. Alberta School of Business (University of Alberta)
The Alberta School of Business, University of Alberta, is a research-intensive public university. It has ranked in the top 50 publicly-funded universities for research by the Financial Times of London on several occasions, making it the school that offers one of the best MBA programs in Canada.
The Alberta MBA offers students a one-of-a-kind, high-quality experience that emphasizes collaboration. Four winners of the national 3M Teaching Fellowship have come from the Alberta School of Business, more than any other Canadian business school.
The Alberta School of Business (ASB) is a part of the University of Alberta. ASB offers programs in business administration, financial management, and marketing. ASB's executive education program provides opportunities for executives to gain experience and develop skills in various fields.
ASB has a library with books and journals on business administration, finance, marketing, and other topics. The school has an online learning platform that allows students to take courses from anywhere in the world.
ASB ranks first in Canada for graduate employability according to the 2016 World Economic Forum Global Employability Ranking report. The school has a history of alumni success, including CEOs and senior managers at some of Canada's largest companies.
6. Sauder School of Business (University of British Columbia – UBC)
UBC's MBA Business program is among the best Business schools in Canada.
This university is well-known for having an excellent international MBA program. Because of all the possibilities offered to students after their education, it is regarded as Canada's finest MBA institution for international students.
Requirements: An undergraduate degree of at least three years' duration and a B+ average, or an equivalent from a recognized institution
Minimum 550 GMAT score 155 GRE score on both the verbal and quantitative sections. [On the verbal and quantitative sections, you must achieve a GMAT score of at least 550 and a GRE score of at least 155 on both parts].
IELTS – 7 overall or TOEFL iBT – 100
The Sauder School of Business is a public university.
University Type: Public
Fees: 90,057 CAD
This amount does not include room and board or other expenses incurred during student enrollment at the Sauder School of Business.
Requirements for Admission to the Sauder School of Business:
Additionally, applicants must take a written response question and one video question before an in-person interview.
Application process: 
Late applications are accepted with the understanding that they may not be considered for all available spaces in the class of choice.
5. Schulich School of Business (York University)
The Schulich School of Business is ranked #1 by Forbes, Economist, CNN and more. 89% of graduates have grabbed attractive jobs right after their graduation.
You need an undergraduate degree from a recognized post-secondary institution with a minimum B average in the last two full years (or equivalent).
The Schulich School of Business offers a variety of MBA programs, all of which have different tuition prices and duration. The full-time program at York University takes two years, while the part-time program can last up to six years.
The Fast Track MBA is available for people who want to complete their MBA within 10 months. There are also accelerated programs available at Schulich School of Business, including the Professional Part-Time MBA and the International MBA.
4. Ivey Business School (Western University)
Ivey Business School is a prominent school among the top MBA programs in Canada.
To be eligible for their full-time MBA program, applicants must have:
GMAT/GRE score
Unofficial transcripts from all secondary-educational institutions
A copy of an official transcript if selected for admissions
The GMAT can be ignored if the candidate passes all three levels of Chartered Financial Analyst (CFA) designation.
In addition to these prerequisites, international students must also meet the following requirements:
An official transcript with proper English translation from their university
Minimum scores in each of these exams: TOEFL score should be 100, IELTS General (recommended) or Academic score 7, MELAB score which should be 85, CAEL overall score should be 60, PTE score should be 70.
3. Smith School of Business (Queens University)
The Smith School of Business promotes leadership and a career-driven approach to business study. This university is one of the finest places to be, from allowing students to create their own professional paths to ensuring they have appealing chances and exposure.
Type of University: Public
Fees: $102,100 CAD
Requirements: 
Resume
Application form
Transcripts
GMAT or GRE
IELTS (7 overall) or TOEFL iBT 100
Cover letter
2 LORs
2 Video questions
1 written response
Personal interview
2. Desautels Faculty of Management (McGill University)
The Schulich School of Business at McGill University is one of the best MBA universities in Canada.
A large percentage of graduates have grabbed attractive jobs right after their graduation here.
The curriculum is built on an integrated, interdisciplinary model that combines research, practice, and teaching.
The Desautels Faculty of Management is home to many prestigious programs, such as the MD MBA Program and the McGill-HEC Montreal Executive MBA.
You can find out more about each programme by visiting their website or speaking with an admissions representative at a campus visit.
1. Rotman School of Management (University of Toronto)
The Rotman School of Management is a business school affiliated with the University of Toronto. Since many foreigners reside in Toronto, the Rotman School is one of the finest MBA institutions in Canada for overseas students. They also offer one of the best MBA programs in Canada for both national and international students.
The requirements for certain programs differ by school. Still, they typically demand a bachelor's degree or its equivalent with a final grade point average of at least mid-B and a minimum GPA of 3.0 from a recognized institution.
GMAT or GRE score and two years of relevant work experience are also necessary, along with LORs (letters of recommendation) and essay and video submission for some programs.
Interviews are common for some programs, such as the Rotman School Of Management (University Of Toronto).
The part-time MBA program is available to working adults who have at least one year of work experience after obtaining their undergraduate degree.
The dual-degree MBA program is offered jointly by the Rotman School and another business school.
The executive MBA program is for business professionals who want careers in leadership positions or as senior executives within companies.
The distance MBA program is available to students who cannot attend classes on campus full time but still want an accredited MBA from the Rotman School of Management.
---
FAQ: Best MBA Programs in Canada
Is MBA Worth it in Canada?
Not only are Canadian costs more affordable, but they also translate to a good return on investment. The average MBA holder in Canada will earn roughly $100,000 —higher than comparable salaries in France, Australia, and the United Kingdom.
What is the Salary after MBA in Canada?
The average yearly salary for a Canadian MBA program is $110,000 CAD. The Executive MBA degree is the highest-paying degree in Canada, with an average annual remuneration of $155,000 CAD.
Is MBA in Demand in Canada?
Canada is one of the world's most attractive locations for world-class business education, and it has an excellent job market for MBA graduates. One of the main reasons behind Canada's attractiveness as a destination for business courses is the promise of a secure profession with a lucrative salary after an MBA in Canada.
---
Conclusion: Best MBA Programs in Canada
The best MBA programs in Canada can provide you with the skills and knowledge you need to succeed in a competitive business environment. With experienced professors, a diverse student body, and a wealth of resources, these top-ranked schools can help you achieve your career goals.
So if you're looking for an edge in today's business world, consider one of Canada's leading MBA programs.
---
AUTHOR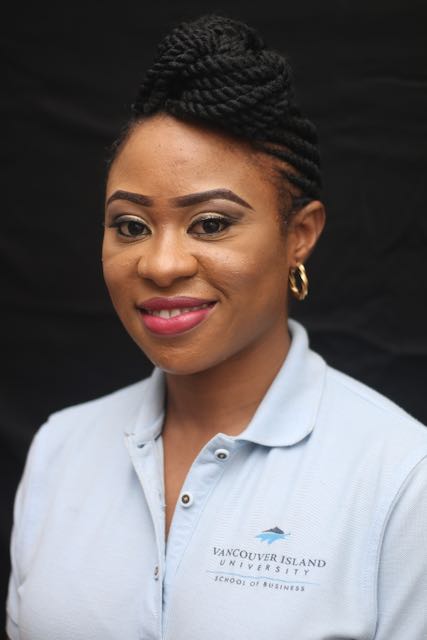 Charee Oisamoje is the founder of CanadaWiz. She leads the editorial team, which is comprised of subject matter experts that aim to create well-researched, highly detailed content related to studying, working, immigrating, and settling/living in Canada as a newcomer.
Charee's personal experiences as a Canadian immigrant and her professional competencies make her uniquely qualified on the subject matter.
With extensive educational credentials, she is an expert at collecting details, verifying facts, and making complex subjects easy to understand.
MBA in Finance
MScIB
CCEA (#CCG 271)
CPA Candidate ✔️CIP ✔️BSc Accounting
Learn More >> About Page
---
✔️ Get up to $3,000 CAD* Fee-Free transfer (or the equivalent of £2,000 in other currencies).
✔️ Earn $75 CAD** for every 3 friends you refer; they'll get a fee-free transfer of up to $800 CAD.
✔️ Multi-Currency Debit Card: Spend abroad without hidden fees.
✔️ Best and real exchange rates and lower fees than old-school banks and other money transfer services.

*Your secret code will be automatically applied.
**USD accounts earn $115 USD for every 3 friends you refer; they'll get a fee-free transfer of up to $600 USD).
---
✔️ Get a $30 welcome bonus for transferring $100* or more.
✔️ Get a 20 GBP welcome bonus for transferring 75 GBP* or more.
✔️ Fast: 95% of transfers are received by the recipient in minutes.
✔️ Better exchange rates and lower fees than most traditional banks and money transfer services.
*This can be achieved over multiple transfers.