The recent Nigeria travel ban to the United States of America (USA) by President Donald Trump, came as a surprise to many.
After Trump was inaugurated into the presidential seat, as the 45th president of the United States in 2016, he started his campaign to ban several countries/people from getting immigration visas to the United States.
The first people affected by this ban were seven majority Muslim countries. This was termed "The Muslim ban" and the ban became effective within seven days after Trump took office. As a result of the ban, citizens from these seven countries were prevented for 90 days from entering the United States. In addition to these countries, the President placed Syrian refugees on an indefinite ban.
Ever since this ban, the President of the United States has made it difficult for foreign nationals to immigrate to the United States as permanent residents.
A new regulation was later introduced in 2019, which made the rejection of applications for US citizenship a lot easier, especially for individuals who receive medical aid, food stamps, and vouchers.
On January 31, 2020, a new travel ban was extended to six countries: Tanzania, Burma (Myanmar), Eritrea, Kyrgyzstan, Sudan, and Nigeria – African's most populous country and it's largest economy. This ban is being called "The African Ban" as it's majorly African countries. This ban will prevent citizens of these countries from gaining an immigrant visa.
Canada Welcomes Nigerian Immigrants
As the government of the United States holds a firm grip on its restrictions to permanent residents, the Canadian government practices the opposite. Canada welcomes immigrants from several countries (including Nigerians) as permanent residents each year.
Although Canada and the United States shares the same border, their immigration policies differ a lot. When it comes to immigration, Canada and the United States have unique needs. One of such significant differences is that Canada accepts a considerable number of applicants as permanent residents every year. This drive is to curb the significant reduction in Canada's population and to improve its workforce; this is why the immigration programs usually accept young people who can work, more than much older and dependent people who will not add to the economy of Canada.
On the other hand, the United States brings in mainly specialized workers on a temporary work visa, such as H-1B, because it has a population that is almost ten times the size of what Canada has.
The difference between the immigration policies for both countries has never been so severe until the administration of Justin Trudeau (Canadian Prime Minister) and Donald Trump (President of the United States).
The United States has recently implemented a lot of policies that limit immigration to the United States. At the same time, the Canadian government continues to increase the number of immigrants that are accepted each year into Canada and also welcome different people from all around the world, as earlier stated.
The Effect of the Nigeria Travel Ban to USA
The extension of the travel ban issued by President Trump states that: "The entry into the United States of nationals of Nigeria as immigrants, except as Special Immigrants whose eligibility is based on having assisted the United States Government, is hereby suspended." In his proclamation, he stated that this was due to specific reasons, such as security, and the risk Nigerian citizens pose for terrorism, he also cited that the country lacked effective data-sharing techniques.
The ban on Nigerian citizens will take effect from 22nd February 2020, and this ban will not affect Nigerians who intend to travel to the United States on the ground of some temporary visas, tourist and student visas. The travel restriction is peculiar to Nigerians who intend to go to the United States on pathways to permanent immigration.
Family sponsorship accounts for more than half of the new permanent residents in the United States. With about 350,000 Nigerians living in the United States, the travel ban set in place by the Trump administration can cause a lot of negative impacts, because many people will be separated from their family members, who they must have planned to join them permanently in the United States.
The news of the travel ban came as a shock to the Nigerian government, especially the President of Nigeria (President Muhammadu Buhari), as they were stunned that Nigeria was among the new countries that were added to the travel ban. They further made efforts to remove themselves from Trump's banned list, when Nigeria's Foreign Minister, Onyeama Geoffrey, visited the White House and expressed a lot of hope that Nigeria can be taken off the list.
Canada: A better Alternative for Nigerian Immigrants
The Canadian government has put in place, immigration policies that welcome a ton of new Nigerians each year into its confines.
One of such Immigration pathways, which is very popular, is the Express Entry Immigration System, which has options for skilled workers from Nigeria and other countries around the world to come into Canada.
In 2017, Canada admitted about 2800 Nigerians into Canada, through the Express Entry System. In 2018, Canada admitted about 6,600 Nigerians into Canada through the Express Entry system; this shows a progressive increase in the number of Nigerians that have gained a pathway into the land of a maple leaf (Canada).
Before applying for the Express Entry program, it is essential to understand some factors behind it. This program uses a competitive point-based system to evaluate and rank candidates on different factors that can determine their success in the country, such as:
education level,
age,
proficiency in English or French language,
previous or current work experience, and
other connections the candidate may have with Canada.
Nigerians can gain access to Canada through the following three federal programs managed through Express Entry:
Canadian Experience Class (CEC)
This category is for skilled workers who have work experience in Canada and want to apply for permanent residence. The minimum requirements to be eligible is to:
1. Meet the required language levels for each language ability, which include: writing, reading, listening, and speaking.
2. Have skilled work experience of at least one year in Canada in at least three years before application. The work experience must be full time or part-time equivalent.
Federal Skilled Worker Program (FSWP)
This program is for skilled workers with experience who want to migrate to Canada permanently.
Skilled work experience means that you have at least one year work experience in at least one of these National Occupation Classification (NOC) groups:
Managerial jobs (Skill type 0),
Professional Jobs (Skill level A),
or technical jobs and skilled trades (Skill level B).
Also, you must meet the minimum language requirements in English or French language with a specific minimum score.
Provincial Nominee Program (PNP)
To meet local labour market needs, provinces and territories can also recruit candidates from the Express Entry Pool, through the Provincial Nominee Program (PNP).
Check out -> Top Canada Immigration Programs for Nigerians
---
If you're interested in immigrating to Canada and need someone to hold your hands through the process, Get in Touch with Us! We will be happy to make your Canadian dream a reality.
---
Are you a Nigerian that has been affected directly or indirectly by Nigeria Travel Ban to USA? Let us know your thoughts by commenting below.
AUTHOR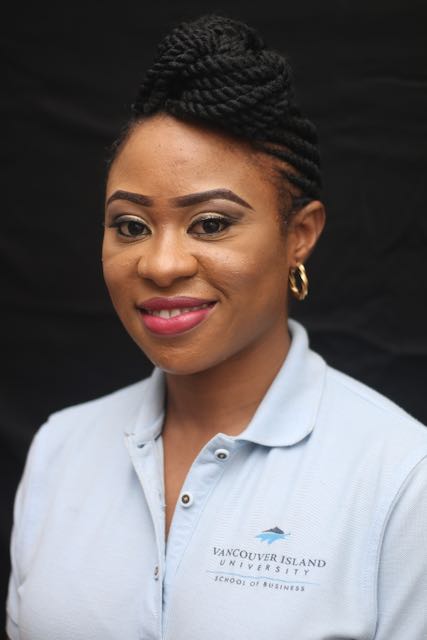 Charee Oisamoje is the founder of CanadaWiz. She leads the editorial team, which is comprised of subject matter experts that aim to create well-researched, highly detailed content related to studying, working, immigrating, and settling/living in Canada as a newcomer.
Charee's personal experiences as a Canadian immigrant and her professional competencies make her uniquely qualified on the subject matter.
With extensive educational credentials, she is an expert at collecting details, verifying facts, and making complex subjects easy to understand.
MBA in Finance
MScIB
CCEA (#CCG 271)
CPA Candidate ✔️CIP ✔️BSc Accounting
Learn More >> About Page
---
✔️ Get up to $3,000 CAD* Fee-Free transfer (or the equivalent of £2,000 in other currencies).
✔️ Earn $75 CAD** for every 3 friends you refer; they'll get a fee-free transfer of up to $800 CAD.
✔️ Multi-Currency Debit Card: Spend abroad without hidden fees.
✔️ Best and real exchange rates and lower fees than old-school banks and other money transfer services.

*Your secret code will be automatically applied.
**USD accounts earn $115 USD for every 3 friends you refer; they'll get a fee-free transfer of up to $600 USD).
---
✔️ Get a $30 welcome bonus for transferring $100* or more.
✔️ Get a 20 GBP welcome bonus for transferring 75 GBP* or more.
✔️ Fast: 95% of transfers are received by the recipient in minutes.
✔️ Better exchange rates and lower fees than most traditional banks and money transfer services.
*This can be achieved over multiple transfers.