In this article, we will break down the process on how to navigate the Canada university and college admissions process; step-by-step.
We'll also discuss how you can apply for and get your study permit effortlessly. Let's get right into it.
---
---
Many international students choose Canada for their studies. Why? This is because Canada offers students many experiences and opportunities and has taken its place as one of the world's current leaders in higher education. 
From the beautiful natural scenery to the vibrant cities, down to the friendly natives, it's no wonder you want to study in Canada. Meanwhile, you may be challenged with figuring out how to gain admission into a university or college in Canada. We understand that it may not be easy when you do not know how to start or what steps to follow.
Good news! All that's about to end. We've broken down the whole process in this article so you can find yourself in your dream school in no time. Read on! 
---
Canada University and College Admission – Top Canadian Universities to Consider
The following are top universities in Canada you should consider for your study in Canada adventure:
University of Toronto, Toronto, Ontario.
McGill University, Montreal, Quebec.
Queens University, Kingston, Ontario.
University of Waterloo, Ontario.
Concordia University, Montreal, Quebec.
Royal Roads University (RRU), Victoria, British Columbia (BC).
University of British Columbia, Vancouver, British Columbia (BC).
University of Alberta, Edmonton, Alberta (AB).
Simon Fraser University, Burnaby, British Columbia (BC).
Carleton University, Ottawa, Ontario.
Universite de Montreal, Quebec.
Brock University.
University of Windsor, Ontario.
University of Western Ontario (UWO), Ontario.
Mount Allison University.
University of Regina.
Universite du Quebec.

University of Victoria, British Columbia (BC).

McMaster University, Ontario.
University of Saskatchewan.

York University, Ontario.

University of Calgary, Alberta (AB).
---
Canada University and College Admission – Best Universities in Canada for International Students
Vancouver Island University (VIU), Nanaimo, BC.
Thompson Rivers University, Kamloops, BC.
University Canada West (UCW).
University of Regina.
University of Northern British Columbia (UNBC).
University of the Fraser Valley, Surrey BC.
Carleton University.
Athabasca University.
Royal Roads University (RRU).
---
Canada University and College Admission – Best Colleges/Institutes in Canada for International Students
Conestoga college.
New York Institute of Technology (Vancouver Campus), British Columbia, Canada.
Humber college.
Niagara college.
Centennial college.
Lambton college.
Confederation College.
Kwantlen Polytechnic University.
Northern Alberta Institute of Technology (NAIT).
---
How do You Prepare to Apply for Admission to a Canadian University or College?
How to gain admission to a university or college in Canada? Adequate preparation is the first box you have to check.
After you shortlist your choice of school options, check to see if they are a Designated Learning Institution (DLI). This means Canada recognizes them as trusted places of study for international students.
Your tuition fees majorly affect your cost of studying in Canada, so you should consider it when deciding on an institution. Tuition fees vary based on several factors, but you can find more details for each academic program on the school's website. You can also research Scholarships in Canada for International Students to finance your studies in Canada.
Don't forget to research your chosen subject and the language of study. Canada is a bilingual country, so you can choose a program/course that is taught in English language, French language, or even both.
Your previous grades are crucial. High grades will make you a competitive applicant. Many of the top universities in Canada require grades of 70% above the average. So, the higher your grades, the higher your chances of enrolling into a top university or college.
For post-graduate programs, if you are above 25 and you've graduated from your last program of study for more than two years before your application, you may asked to provide details about your past employment or activities. 
---
9 Fundamental Steps on Canada School (University and College) Admission Process
1. Make Sure You Meet all Requirements
Applying to a university or college in Canada as an international student could be a long process that does not happen overnight. It's a good idea you start planning at least a year before your intended study in Canada start date.
Carefully check the requirements for different courses and see what documents you need for each of them. Remember that what you'll need for universities in one province may completely differ from what you'll need in another. However, in general, for all universities, you will likely need:
A valid travel passport.
Proof of how you plan to fund your studies in Canada.
Proof of English language and/or French language proficiency or a waiver of this requirement.
---
2. Find a Course and Choose Your Schools
Start by choosing a specific major that is right for you. Almost every degree program at Canadian universities and colleges will be taught in English. Whether you're an undergraduate or graduate student, there are degrees in several fields across disciplines that you can apply for. 
Make sure you apply to a university or college on the Designated Learning Institution (DLI) list. This is important as an international student otherwise you will get a student visa refusal. Keep in mind that there are some cases that having a DLI number is not required.
Also, be sure you want to study at the universities/colleges you choose because every program and school requires you to pay an application fee ranging from $50 CAD to $250 CAD per application.
---
3. Gather Your Admission Application Documents
Each school set its admission requirements, but the following are the most common ones:
Graduation certificate/diploma.
A letter of intent or Statement of Purpose (SOP) or Letter of motivation.
A filled application form. This is typically completed online.
Your resume or Curriculum Vitae (CV).
Proof that you can financially support yourself while you study in Canada.
Two or three academic reference letters as prove that you are adequately prepared for Master's/Ph.D studies.
Portfolio of previous work, if available.
An official transcript from your secondary/high school if you're just starting your bachelor's or your previous university if you are applying for a post-graduate program (e.g. PGD or master's degree or higher). 
Note that any translated document has to be certified by a professional translator. You will also have to include the original copies of the documents.
4. Check the Specific Admission Requirements
In Canada, the school you are applying to typically handles both the application and admission. Although, there are instances where a provincial body (such as OntarioColleges.ca – the application service for Ontario's public colleges or OUAC – Ontario Universities' Application Centre – the application service for undergraduate and professional applications to Ontario's universities) handles the application, while the school handles the admission.
Regardless of how the application and admission procedure is handled, it is advisable that you first visit the university's/college's website for specific admission requirements. If you have any questions, it is a good idea to reach out to the appropriate school admission contact for international students.
---
5. Take the English/French Language Test, if applicable
To study as an international student at a Canadian school, you must be proficient in either English or French.
If you are from an English-speaking or French-speaking country, or if your previous studies was taught in English or French; you may not need to provide proof of your language proficiency. Keep in mind that the Canadian educational institution reserves the right to ask an applicant for a proof of language proficiency at any point during the application/admission process.
Each school in Canada set its own language requirement. Therefore, we recommend you check the website of the school where you want to apply for their specific requirements.
All universities and colleges in Canada accepts the Academic (not General) IELTS, so it's is likely your best bet for English language proficiency test. As preparation is key, you want to get one of the best IELTS preparation books to achieve the highest score possible. You can also take the Cambridge English: Advanced or TOEFL exam.
On the other hand, if you wish to study in a French-speaking part of Canada (e.g. Quebec), you will likely need a French language test. The most common one is the TEF exam but you can also take DELF, DALF, or TCF.
Fees for these tests range from around $100 CAD upwards. So, be sure to consult the website to be certain of how much it will cost you to take it in your country.
Book the test long before the the time to apply so you can get a date and your test results back in time for your Canada school application. 
---
6. ECA for International Students
If you are an international student that has never studied in Canada, the school your apply to may request that you provide an Education Credential Assessment (ECA). The result of the ECA proves that your foreign educational qualifications are on par with Canada's.
School's in specific provinces may request for an ECA from a specific ECA organization. Thus, you want to confirm this information with the particular school that you intend to apply to, as ECA's cost anywhere from $100 CAD to $400 CAD depending on the organization you use and the type of ECA that the university/college requests for.
As a general guide, below is a list of the ECA organization you can apply for based on the location of the university/collge that you intend to study at:
For Alberta: International Qualification Assessment Service (IQAS).
ECA for Ontario: World Education Services (WES), Comparative Education Service (CES), and International Credential Assessment Service of Canada (ICAS).
For British Columbia (BC): International Credential Evaluation Services (ICES).
Northwest Territories: International Qualification Assessment Service (IQAS)
For Manitoba: Academic Credentials Assessment Service (ACAS).
ECA for Quebec: Centre d'expertise sur les formation acquises hors du Québec.
Saskatchewan: International Qualification Assessment Service (IQAS).
Note: An ECA for Canada immigration is different from an ECA for educational purposes. Hence, for studies in Canada, you should ensure that you apply for an ECA for education purposes.
---
7. Apply to the Universities and/or Colleges of Your Choice
As we discussed earlier, the application process vary from course to course, and institution to institution. So, refer to the admission requirements that is posted on the website of the school's of your choice.
If you cannot find the information you need on the school's website, you can reach out to the universities/colleges you wish to attend and request that they send you their application package. The application package will typically give you a detailed explanation of the process. 
The application cost for each program at each school can range from $100 CAD (~US$78) to $250 CAD (~US$195). Considering this cost, be certain you meet the requirements before applying to a specific university or college in Canada.
---
8. Consider Application Deadlines
International students have the chance to commence their studies during three enrolment sessions in a year.
The main intake for study in Canada is 'Fall' (September). The other intake is 'Winter' (January), but it depends on the students' program and the institution that they are applying to. Very few institutions may have the 'Summer' (May) intake as well. If you are hoping to get an entrance award or scholarship from the Canadian school, then your best option is the September intake, as most Canadian universities only consider 'Fall' (September) applicants for entrance awards/scholarship.
Winter (January) enrolment application deadline is typically the 1st of September of the previous year. Fall (September) enrolments typically commence on the 15th of January for Master's applicants and earlier for Bachelor's applicants.
Application deadlines differ between institutions. Different degree courses at the same university may have different application deadlines. That brings us back to you checking the study program's official website for updated information.
To increase your chances of getting accepted, you should aim to submit your application as early as possible. Submitting between 8 to 12 months before the course begin is recommended.
Some universities and colleges in Canada processes applications on a rolling basis. This means that applications are reviewed and admission decisions are made as they are received.
On the other hand, some schools have set times on when applications are reviewed and admissions decisions are made. In this case, if your application is successful, you will typically get an official acceptance letter from the university or college one or two months after the application deadline have ended.
Typical 'Fall' (September) Application Deadlines for Canadian Universities are:
| | |
| --- | --- |
| Location | Closing Date for Application |
| Alberta | March 1 |
| Manitoba | March 1 |
| Calgary | March 1 |
| Montreal | February 1 |
| McGill University | January 15 |
| Ottawa | April 1 |
| New Brunswick | March 31 |
| Saskatchewan | April 1 |
| Toronto | January 10 |
| Simon Fraser University | February 28 |
| University of British Columbia | January 15 |
| Winnipeg | March 1 |
---
9. Submit Your Application
Most Canadian university and college application can be done through an online application system.
Online or paper application forms are typically available at the university or college websites, except in situations where the schools uses a provincial application service like OntarioColleges.ca or OUAC, as mentioned earlier. Most times, you will be expected to pay an application fee before you can submit your application online.
If you decide to submit a paper application (not recommended), after you've filled the application form, attach the necessary supporting documents and mail/courier the complete package to the university or college in Canada. For paper applications, the school's admission team will typically not assess your application until they received your application fee.
---
After doing the above, the next thing is to wait! (the hard part). 
Did you get accepted? Congratulations! You've crossed the first hurdle.
The school will send you a letter of acceptance, which you'll use to apply for your permit.
---
Steps to Take After Receiving Your Acceptance Letter
After you've met all the requirements, completed the application process, and you've received your acceptance letter, you'll have to go through a few additional steps:
Check if you need a Canadian study permit (Canada student visa). If you do, apply for your Canada study permit as soon as you can. Some European Union (EU) countries do not need to apply for a student visa. Check if your country is among them.
Familiarize yourself with the Canadian health insurance options offered by your province of study. Some provinces cover international students under their provincial health insurance plans, however some provinces may require international students to register for private health insurance plans.
No matter the situation, all schools in Canada will be familiar with the health insurance requirements for international students. And they will typically offer health insurance packages to international students. 
Dive deep into personal finances in Canada. You'll want to learn how to save money, so that you can stretch the funds you have when studying in Canada.
Do NOT purchase a plane ticket to Canada until your student visa has been approved by IRCC.
After arriving in Canada, you have to officially enroll at the school to confirm that you will start your classes. 
---
How do You Apply for Your Study Permit?
Now that we've discussed how Canada university and college admissions work, if you intend to study in Canada for six months or more, you have to apply for a study permit except you are from a visa-exempt country.
How do you apply for your study permit? Let's discuss that.
You can choose to apply for your study visa online or physically at your local Canada Visa Application Center (VAC/VFS). Either way, you will have to pay the $150 CAD (~US$117) Temporary Resident Visa – TRV – fee. If applicable, you will need to pay biometrics fee $83 CAD (~US$65) and be required to provide relevant supporting documents. The typical evidence you need to provide are:
Acceptance letter from a Designated Learning Institution (DLI).
Your current passport.
Evidence that you can support yourself financially.
Your health condition is important. So, you may have to pass a medical examination to prove you are in good health.
To study in Canada, you have to law-abiding and have no criminal record. So, you may have to provide a police certificate to prove this.
You have to prove to the IRCC visa officer that your primary reason for coming to Canada is to attend school; and also that you will leave Canada after your studies.
If you plan to study in Quebec, you need a 'Certificat d'acceptation du Québec' (CAQ). Your university or college can assist you with this.
In some rare situations, the IRCC visa officer may invite you for an interview.
Comprehensive supporting documentation must be submitted with all study permit applications. Documentation requirements varies from one country to another. To find out what is required for your specific country/location, you may consult the IRCC's website, or contact our Educational Counsellors for personalized support.
Keep in mind that after you submit your study permit application, the Canada visa officer will review your application to ensure you meet the requirements. IRCC immigration officers reserve the right to refuse study permits if they feel an applicant has not met all requirements.
Thus, if the visa officer is not satisfied, they will refuse your application. This is why it is very important to have an expert review your application before you submit it.
---
Start Planning Your Trip to Canada
Your study permit was accepted? Drum roll!! Awesome! Now it's time to start planning for your journey to Canada.
Ensure you double-check the dates on your visa to make sure you arrive in Canada at the right time. Nasty surprises at the Point of Entry (POE) are the last thing you want to launch your new life in Canada.
So, organize your accommodation, book your flights, trains, ferry (Oh yes! If you are on a budget you may need to use a ferry instead of flying to your study destinations in Canada. For example if your school is located on Vancouver Island), etc. And get ready for the adventure ahead.
You can have fun looking into and discussing where you might want to live, halls of residence, homestay, peerstay, or a house and ask your school if it will offer assistance with this. If you used the services of a reputable agency (such as CanadaWiz) for your university/college admission application, they should help you with this as well.
Don't forget to keep all your documents where you can easily access them in your hand luggage. This will make it easier to hand over anything you need to verify who you are and why you are there to the Canada Border Service Agency – CBSA (Canadian immigration) officers.
The Student Packing List for Canada will ensure you pack all the necessities, whether you are arriving canada in the winter or summer.
---
Funding Your Studies in Canada
Tuition fees for international undergraduates broadly vary. They usually range from $11,000 CAD to $59,000 CAD yearly, depending on what you want to study and your educational institution. You can find more information about this on the university's or college's website. The school's website will also provide useful information on financial awards and scholarships for international students.
Scholarship programs are mostly merit-based, meaning that your past academic performance will determine your eligibility. Some institutions also have hybrid awards. These are scholarships given based on merit and financial need.
Examples are the University of British Columbia's (BC) International Scholars Program and Trent University's International Global Citizen Scholarships.
The Canadian government also provides a selection of scholarships for international students. Although funding support is available, most international students will still have to self-finance the larger part of their education and living expenses.
---
Working while Studying in Canada
Since 2014, newly arrived full-time international students who have valid study permits have been permitted to work in Canada without a work permit. You can work for unlimited hours while on-campus.
Also, if your program lasts for at least six months, you can work off-campus for up to 20 hours a week while school is in progress. Then during study breaks, you can work full-time.
If you wish to work while studying, you must get a Social Insurance Number (SIN) from Service Canada. As soon as you have your SIN, you can work.
International students in Canada can also work as part of a co-op or internship program as long as the work is part of your educational program. However, you will need a work permit in addition to your study permit.
---
Working and Gaining Permanent Residency (PR) in Canada After Studying at a Canadian University or College
The Post-Graduation Work Permit Program (PGWPP) makes it possible for international students who have graduated from a degree program with a duration of at least eight months at a Canadian university or college to gain work experience in the country. 
This permit allows you to work for the same period of time that your university program lasted, up to a maximum of three years. For example:
If you studied for 8 academic months, which is equivalent to 12 calendar months (or 1 year), you will be eligible for a 12 months PGWP after graduation.
If you studied for 16 academic months, which is equivalent to 24 calendar months (or 2 years), you will be eligible to receive a PGWP for a minimum of 2 years. From experience, most students in this case typically get issued a PGWP for 3 years.
If you studied for 4 years, you will be eligible to receive a study permit of 3 years (not 4 years) as that is the maximum that can be issued based on Canada's current immigration law.
If you meet specific criteria, your spouse may be able to get an Open Spousal Work Permit.
Having experience as a skilled worker through the Post-Graduation Work Permit Program (PGWPP) helps you to qualify for Permanent Residence (PR) in Canada through the Canadian Experience Class (CEC) Express Entry process.
Express Entry is the system through which most Canadian immigrants obtain permanent residence. 
The new rules introduced in November 2016 also makes it easier for you to gain permanent residence after getting a degree in Canada.
As a Permanent Resident (PR) of Canada, you get most of the social benefits that Canadian citizens receive, like healthcare coverage. Subsequently, after living in Canada for a predetermined number of years, you can apply for Canadian citizenship.
---
Lifestyle Tips While Studying in Canada
Canadians are known to be open-minded people who are proud of their multicultural and diverse population. But, like every other country, Canadians have some expectations of behavior. Let's have a look at a few tips:
Be punctual for both professional and social events.
Be respectful in speech and manner.
Canadians believe in gender equality, so be respectful to the opposite sex.
Don't make jokes or insulting comments about people's race, gender, religion, disability, sexual orientation or preference, and appearance.
Avoid asking personal questions on things like age, salary, marital status, cost of individual items until you are well-acquainted with the person.
You may not understand the local accent immediately. Regional accents differ significantly in Canada, so give yourself time to get acquainted with the local accent.
Canadians might also not understand your accent right away. Speak slowly, and don't be shy to ask others to speak slowly if you are having a difficult time understanding them.
Humour is a large part of Canadian English. Interpret this as a sign of friendliness, not disrespect.
Canadians say 'Sorry' a lot. So, if someone tells you 'sorry' don't take it personally and also don't take it to mean that they are admitting fault by that.
Canadians use many abbreviations while speaking (for instance, TA for Teachers Assistant, Bio Sci for Biological Sciences, Poli Sci for Political Science, etc.). Ask for the meaning if there's something you don't understand.  
It is important to participate in all class activities. You may be asked to participate in group work, class discussions, or other activities. 
It is also vital to participate outside of the classroom (extra-curricular activities) and to practice your language (English/French) skills in many different settings.
Try not to be shy to make friends. Remember friends are essential to everyone during their studies in Canada.
Establish a credit history in Canada right away. The most common way to achieve this is to get a student credit card, but make sure you use your credit wisely and pay off your credit balance in full each month. With good credit history in Canada, once you obtain your PR, you can get a loan to buy a house (mortgage) in Canada.
Learn more about Canadian banking, credit cards, mortgages, investing, and everything personal finance.
Safety – Canada is one of the safest countries with one of the highest standards of living worldwide. 
Weather – The weather in Canada varies mostly based on where you are:
Montreal Weather – In Montreal, winters are cold and snowy. The cold can be especially biting due to the wind-chill factor. Snowfall begins typically in November and extends to March. During the winter months, daytime temperatures are between -6°C to -15°C. Summer temperatures are between 15°C to 25°C.
Toronto Weather – Winters are milder than most Canadian cities but still cold and snowy. Summer temperatures are between 15°C to 25°C. During winter months, the daytime temperatures range from -10°C to 12°C.
Vancouver Weather – Vancouver stays wet but mild throughout the year. Summer in Vancouver is nice and warm, with an average temperature of 22°C. Winters are wet and snow is rare – average daily temperatures in winters is between 3°C to 7°C.
---
---
Frequently Asked Questions on Canada School (University and College) Admissions
There you go! Now you know the nitty-gritty of how Canada university and college admission works. Just follow the guides closely, and you will find yourself studying at your dream school in Canada soon.
---
Need Extra Help? How Can We Help You?
Do you need someone to hold your hands throughout the process? The CanadaWiz Team has got you covered from start to finish!
Our Study in Canada Program for International Students is an effortless process. You will be assigned an expert Educational Counsellors to help you from the beginning to the end.
✔ We will help you find the best program of study that suits your needs,
✔ Secure a letter of acceptance (LOA) for you,
✔ Package and submit your study permit application to IRCC.
… and much much more!
You don't have to break the bank paying thousands of dollars in fees for retaining a lawyer (It's not necessary in this case). Neither do you have to spend months figuring out what to do? The team at CanadaWiz, can help you with one-on-one personalized immigration support!
---
Questions? Feedback?
Did this content help you? Let us know your thoughts in the comment section. 
Did you find this article to be beneficial? Do you know any aspirant who may benefit from the information in this post? Send them a link to this post or just click on the share button. Help them join the conversation!
AUTHOR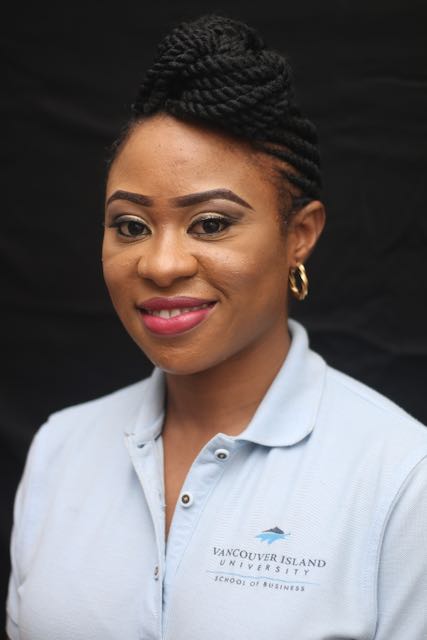 Charee Oisamoje is the founder of CanadaWiz. She leads the editorial team, which is comprised of subject matter experts that aim to create well-researched, highly detailed content related to studying, working, immigrating, and settling/living in Canada as a newcomer.
Charee's personal experiences as a Canadian immigrant and her professional competencies make her uniquely qualified on the subject matter.
With extensive educational credentials, she is an expert at collecting details, verifying facts, and making complex subjects easy to understand.
MBA in Finance
MScIB
CCEA (#CCG 271)
CPA Candidate ✔️CIP ✔️BSc Accounting
Learn More >> About Page
---
✔️ Get up to $3,000 CAD* Fee-Free transfer (or the equivalent of £2,000 in other currencies).
✔️ Earn $75 CAD** for every 3 friends you refer; they'll get a fee-free transfer of up to $800 CAD.
✔️ Multi-Currency Debit Card: Spend abroad without hidden fees.
✔️ Best and real exchange rates and lower fees than old-school banks and other money transfer services.

*Your secret code will be automatically applied.
**USD accounts earn $115 USD for every 3 friends you refer; they'll get a fee-free transfer of up to $600 USD).
---
✔️ Get a $30 welcome bonus for transferring $100* or more.
✔️ Get a 20 GBP welcome bonus for transferring 75 GBP* or more.
✔️ Fast: 95% of transfers are received by the recipient in minutes.
✔️ Better exchange rates and lower fees than most traditional banks and money transfer services.
*This can be achieved over multiple transfers.