Post-secondary education in Canada offers students two educational systems – Colleges and Universities. While they are academic equals and many countries use the terms interchangeably, they are not the same in Canada! Due to the variation in these two academic systems, this article will cover the difference between colleges and universities in Canada. 
That's not all. At the end of the article, you'll also be able to choose the one that aligns with your educational and employment goals even despite any financial constraints. Let's get on with it.
---
What is Post-Secondary Education in Canada?
Before going into the difference between college and university in Canada, it is essential to start from the basics, which is post-secondary education.
In Canada, high school is known as secondary education. On the other hand, further studies after high school or secondary education are called post-secondary education. Canada has three types of post-secondary schools:
Colleges
Universities
Institutes
Students take post-secondary programs to obtain:
Trades certificate or diplomas. 
University diploma.
University degree- bachelor's degree, master's degree, and doctoral degree.
Schools that offer these programs must meet the standards and requirements the government set. It is only after this that they can grant degrees, certificates, and diplomas to students.
---
What is the Difference Between College and University in Canada?
Colleges in Canada
In the United States, a college refers to a community or local school that offers undergraduate degrees. But in Canada, the college system was developed to offer diplomas and technical training that'll cater to the changing labour trends and the needs of the changing economy.
Overall, colleges focus on particular employment skills, career training, and trades. Colleges in Canada usually offer certificate programs that last for a year or less and diploma programs that last for two to three years. However, now, many colleges also offer bachelor's and even master's degree programs.
One great perk of studying in a Canadian college is they provide practical training like apprenticeship and pre-trades. Their areas of study usually vary from health to business.  
Many professionals and international students also take advantage of Canadian colleges' shorter diploma and certificate programs either to complement their degrees or for professional development.  
---
Pros and Cons of Studying in a Canadian College
So that you can have a clearer picture, we've gone ahead to itemized the general upsides and downsides of colleges: 
Pros
Colleges offer a greater focus on undergraduate teaching and learning. 
They usually have smaller class sizes, so the professors and academic advisors provide students with more personalized attention.  
Colleges design their study programs according to market trends and employer needs and launch innovative employment services.
They have a more specialized curriculum to cater to students that have specific interests. 
Most colleges have a unified and close student community. 
College students enjoy the practical experience through bridge-to-apprenticeship training options and language and skills upgrades.
Cons
Some colleges may not offer their students direct access to advanced degrees.
Compared to universities, they have fewer facilities and resources to conduct research.
The chances of college faculties becoming leading researchers in their discipline is very unlikely. 
Most colleges offer fewer programs overall. 
---
University in Canada
A University in Canada is an educational institution that offers degree programs in several fields and subjects. The provincial laws usually regulate them, but they have complete control over their instructors, the quality of their programs, and policies.
Unlike colleges that grant diplomas, Canadian universities are degree-granting educational institutions that offer bachelor's, master's, and doctoral programs. They place a high focus on analytic skills, that is, the capacity to understand and apply information and have more professional and academic programs.
Most university programs take between three to four years to reach completion. International students or professionals may find this time frame too long and opt for a faster college program. 
Universities are a better choice for people interested in professional degrees like law and medicine and those looking to obtain their first undergraduate degree. However, you'll need to be more disciplined and manage your time wisely because of the large class size. 
Graduates of regulated professions, such as medicine, education, and other similar professions, have to pass standard exams and finish internships before obtaining a license to work in the profession. Anyone who has plans to work in a research-based career or academia must also have a university degree. 
Students can later pay more attention to their specific areas of interest in their undergraduate program's final years during their master's and doctoral degree programs.
---
Pros and Cons of Studying at a Canadian University
To summarize the details above, these are the general pros and cons of studying at a Canadian university: 
Pros
Universities offer many research opportunities and facilities to students. 
They offer a wide range of degree programs.
Undergraduate students can interact with graduate students and access advanced degrees. 
They are an excellent choice for people who wish to study for professional degrees.
The professors have a higher chance of being reputable figures in their research fields.
They have a diverse student community.  
Cons
Due to the high student-to-instructor ratio, universities offer lesser personalized attention from professors and academic advisors.
They prioritize research over undergraduate teaching.
The cost of obtaining a university degree is typically higher than that at a college or institute.
Switching majors at a university involves bureaucracy which makes it difficult.
---
Difference Between College and University in Canada: Side-by-Side Comparison
Colleges
Universities
They offer post-secondary certificate and diploma programs. More colleges in Canada are beginning to offer postgraduate degree programs.
They offer undergraduate and postgraduate degree programs, including doctoral (Ph.D.) degrees.
At the undergraduate level:
• A one-year program called a Certificate.
• The two-year program is called a Diploma.
• The three-year program is called an Advanced Diploma. 

At the postgraduate level:
• A one-year program is called a Graduate Certificate.
• A two-year program is called a Graduate Diploma.

Universities offer several Bachelor's degree programs and selected Master's and doctoral programs.
The annual tuition fee is typically in the range of $12,000 CAD to $25,000 CAD.

The annual tuition fee is typically in this range:
• Bachelor's degree programs: $25,000 CAD to $40,000 CAD.
• Masters Programs: $25,000 CAD to $75,000 CAD.
They are more career-oriented. They follow a practical approach, and their goal is to prepare graduates for the job market.
They focus on helping students develop a particular skill that will increase their employment chances in the same field.
They maintain a research-based approach, and the goal is for the graduate to have knowledge related to all the branches of their field. 
If you choose a career in electronics engineering, you will not study everything related to the wider stream.

Instead, your focus will be on one field of electronics engineering. 
You'll also undergo programs like electronic systems or embedded systems that will prepare you for jobs in the field.
If you are running an engineering degree program like electronics engineering, you'll be taught everything under electronics, including embedded systems, power engineering, microprocessors, etc.


Colleges have very few scholarship options for international students. The tuition fee is already quite affordable, so many international students don't have a problem with the lack of scholarships. 


Universities have many scholarship options for international students. They are based on merit and are available for eligible students at the universities.
If the student is focused, colleges offer the fastest and most functional route to employment. Ensure you conduct your research properly before you go for a program.

Due to the university degree program structure, a university graduate has a general knowledge of a wider subject area.

After the graduates gain useful work experience and have a solid record in the industry, they are usually preferred for leadership roles.
---
Choosing Between a College and University – How to Know Which is Right for You
Now that you know the difference between college and university, you might be wondering which is better so you can make your choice.
The fact is, generally, colleges and universities are academic equals. The student's need is what determines which one is the better choice.  
For instance, a student that values small-sized classes and wants to have a closer relationship will be better suited to a college. In contrast, one who wants to attend a school with several programs and classes will prefer a university. So before making your decision, ensure you consider what you want your college or university experience to be like and choose one that fits.
To make it easier, we've itemized what to expect in both institutions below: 
---
Choose a College If:
You enjoy smaller class discussions, and you want to have a personal relationship with your professors. 
You want a close-knit community and always want to run into people you are familiar with.  
Your plan is to go for an undergraduate degree specifically and not use the undergraduate degree as a basis for a graduate degree.  
Personal attention and academic guidance make you more comfortable.
You are not sure of your academic goals for the next four years, so you want to first start with a two-year course/program to weigh your interest.
In addition, if you are looking to pursue post-graduate studies in Canada and your previous education was a Higher National Diploma (HND) from outside Canada, your best bet will be to choose a college. Learn more about HND "Top-Up" Degree in Canada.
---
Choose a University If:
You want a large and vibrant community.
Your plan is to conduct research as an undergraduate, and large class sizes don't bother you.
You want to keep attending different functions and meeting new people.
You are resourceful and can pursue your interests independently.
Your goal is to earn a graduate degree.
You have clear academic and career goals.
Overall, the above are just suggestions based on general experiences. Weigh your options and what you want from post-secondary education before deciding which of the options you'll go for.
---
FAQs: Difference Between College and University
---
What's Next? 
Now that you now know the difference between college and university and can make a more informed choice between the two, what is next?
Each of these higher education institutions has its advantages and downsides. In deciding whether to study at a college or a university, it is important that you do not focus too much on the name "college vs. university". Instead, do your due diligence on your school of choice and don't make the mistake of disregarding a school for being either a college or a university.
You'll have to decide which one resonates with your interests, personality, educational background, professional goals, and financial abilities.
Even after you find one that aligns with your needs, the financial costs could pose huge constraints. You can prepare ahead when you know how much it'll cost you to study at Canadian colleges and universities. In addition, these scholarship programs are designed to help ease the financial burden on international students.
---
AUTHOR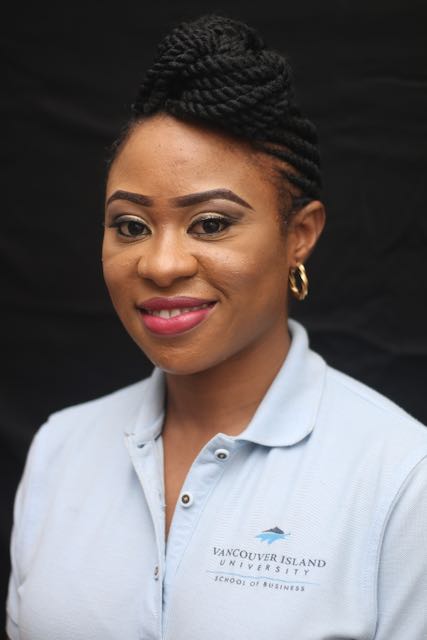 Charee Oisamoje is the founder of CanadaWiz. She leads the editorial team, which is comprised of subject matter experts that aim to create well-researched, highly detailed content related to studying, working, immigrating, and settling/living in Canada as a newcomer.
Charee's personal experiences as a Canadian immigrant and her professional competencies make her uniquely qualified on the subject matter.
With extensive educational credentials, she is an expert at collecting details, verifying facts, and making complex subjects easy to understand.
MBA in Finance
MScIB
CCEA (#CCG 271)
CPA Candidate ✔️CIP ✔️BSc Accounting
Learn More >> About Page
---
✔️ Get up to $3,000 CAD* Fee-Free transfer (or the equivalent of £2,000 in other currencies).
✔️ Earn $75 CAD** for every 3 friends you refer; they'll get a fee-free transfer of up to $800 CAD.
✔️ Multi-Currency Debit Card: Spend abroad without hidden fees.
✔️ Best and real exchange rates and lower fees than old-school banks and other money transfer services.

*Your secret code will be automatically applied.
**USD accounts earn $115 USD for every 3 friends you refer; they'll get a fee-free transfer of up to $600 USD).
---
✔️ Get a $30 welcome bonus for transferring $100* or more.
✔️ Get a 20 GBP welcome bonus for transferring 75 GBP* or more.
✔️ Fast: 95% of transfers are received by the recipient in minutes.
✔️ Better exchange rates and lower fees than most traditional banks and money transfer services.
*This can be achieved over multiple transfers.