This article will discuss the history of Valentine's Day and how it is celebrated in Canada.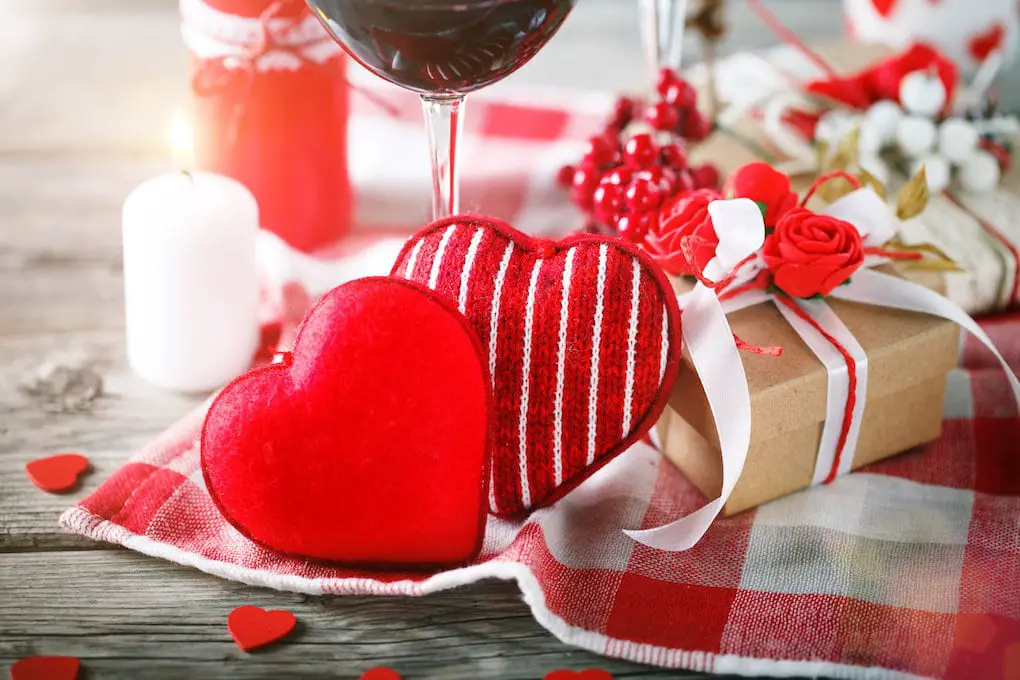 In addition, we will cover the people's opinions about valentine's Day. We'll also recommend some gifts for Canadians to buy on Valentine's Day.
---
When is Valentine's Day in Canada?
Valentine's Day in Canada is on February 14th every year.
---
When is Valentine's Day in 2023?
Canada's Valentine's Day in 2023 will be celebrated on Tuesday, 14 February 2023.
Valentine's Day Countdown
---
Is Valentine's Day a Public Holiday in Canada?
Valentine's Day is not a public holiday in Canada. Businesses and schools are open as usual. Although Valentine's Day is not a public holiday in Canada, it is typically celebrated with love, flowers and chocolate.
---
The History of Valentine's Day
Valentine's Day is a holiday celebrated in many countries around the world. The exact origins of the holiday are unknown, but it is believed to have originated from a Roman festival called Lupercalia. This festival was held on February 15th and was dedicated to the god of fertility, Faunus.
During Lupercalia, Roman priests would sacrifice a goat and a dog. They would then take the blood from these animals and smear it on the foreheads of young people. This was believed to be a way of ensuring fertility for the coming year. Later, in the 5th century AD, Pope Gelasius I declared February 14th as Valentine's Day. He did this in honour of two Christian martyrs named Valentine.
---
People's Opinions about Valentine's Day in Canada
There is a wide range of opinions regarding Valentine's Day.
One common view is that it should be banned because it promotes materialism, which is the idea that people should buy things to show their love for another person.
Other people think it's a waste of money to send special valentines day gifts because they don't believe in this holiday (some people say they even feel offended when receiving Valentine's gifts). 
Some other opinions are that it is only acceptable to celebrate Valentines' Day when in a relationship; singles should not celebrate it; or that the holiday is only appropriate for couples.
---
Valentines Day Gifts, Canada
If you're looking for some ideas for valentines day gifts to give your loved ones, here are a few suggestions:
A romantic dinner at a restaurant.
A gift card to a favourite store or spa.
A weekend getaway to a place in Canada.
A gift or accessory from an artist.
 The above are just a few of the many great valentines day gifts available to Canadians. If you're looking for more ideas, check out the following resources:
---
Facts and Trivia about Valentines Day: What is it called in Different Countries and How do other Cultures Celebrate It?
– In France, Valentine's Day is called "Saint-Valentin."
– In the Philippines, Saint Valentine is the patron saint of lovers.
– The first Valentine's Day card was sent in 1415 by Charles, Duke of Orleans, to his wife.
– Some believe that kissing under a mistletoe can bring good luck.
– About 1 billion cards are sent every year for Valentine's Day.
---
Opinions about Valentine's Day: How it is Celebrated or What People think about It
– Over 90% of Canadians celebrate Valentine's Day.
– Some people feel that celebrating Saint Valentine's Day can help bring peace and happiness to their relationships.
– Other people avoid the holiday altogether because they believe the holiday's commercialization is either too much or not their cup of tea.
---
Are People into Valentine or Not? What are some Stereotypes about Valentine's Day?
– Some people think that Valentine's Day has become too commercialized. They also say that the focus is too much on receiving gifts and not enough on giving. If you give more, you'll get more back in return!
– There is a newly invented holiday called Single Awareness Day for those who don't have a valentine and want a day to celebrate being single.
Valentine's Day has been celebrated since ancient times, but it wasn't until the 14th century that Valentine's Day became associated with love. In ancient Rome, this was the Day that women would offer gifts to men, and couples who were betrothed would exchange their vows.
In 1415, Pope Valentine I was imprisoned and later killed by the anti-pope, but this is still an important religious holiday in Italy. It wasn't until much later that Valentine's Day was associated with romantic love.
It's believed that Valentine was a priest who performed secret marriages for couples in love during the reign of Emperor Claudius II. This was when the hearts and flowers imagery started to appear on cards and letters.
In modern times, although Valentine's Day is celebrated in many parts of the world, it's particularly popular with people who live in North America and Western Europe. In North America, Valentine's Day is the second biggest commercial holiday (the first one being Christmas).
Valentine's Day isn't a big deal in countries that aren't predominantly Christian or even just not used to having these kinds of holidays. For example, some Asian cultures don't have any romantic holiday, while others do, but it isn't on February 14th.
As for gift ideas for Valentine's Day in Canada, you can get your valentinée chocolates (they're like the Hershey version of kisses), chocolate hearts that say things like "Be Mine," red roses, and other things along those lines. If you're not feeling so romantic, why not just go out for dinner with your friends or family? You can also combine the two into a red-themed dinner date!
If you're single on Valentine's Day, don't feel too bad about it because there are plenty of people who won't be with their valentinée either on February 14th! Why not try celebrating Single Awareness Day on February 15th? However, if you're looking forward to valentines day, why not plan ahead and schedule some other events for the weekend before or after the actual holiday?
---
FAQs: Valentines Day Canada
Where can couples go in Canada?
Couples can go to a couple's retreat in Canada. These are the perfect places for couples looking for peace and quiet, or nature-oriented activities that don't involve crowds.
How much does the average Canadian spend on Valentine's Day?
According to Statistics Canada, Canadians spent an average of $100.00 on Valentine's Day in 2017.
What is Valentines Day called in other countries?
Valentines Day is called "Love Day" in Lithuania, as well as "Kissing Day" in Korea. In Japan, the holiday is called White Day.
Do they celebrate Valentines Day in Canada?
Yes, Valentine's Day in Canada is celebrated by most Canadians. However, it is not a public holiday.
In which country is Valentine's Day banned?
Prior to 2016, Valentine's Day was banned in Saudi Arabia. People who ventured to celebrate Valentine's Day were frequently jailed, and store owners were barred from selling Valentine's Day-themed merchandise. Since then, Saudis have welcomed the occasion with open arms.
Some countries, such as India and Pakistan, have banned Valentine's Day because they believe it promotes Western values.
Where should I go for Valentine's Day in Canada?
The best place to go for Valentine's Day in Canada is Toronto, which has a plethora of events and activities. There are many great restaurants and bars in Toronto to choose from as well as a variety of museums and other places to enjoy.
What country spends the most money on Valentine's Day?
Hong Kong spends the most money on Valentine's Day. Hong Kong is followed by the United States, the United Kingdom, and Ireland.
Historically, the United States spends the most money on Valentine's Day, according to a national survey conducted in 2016. The US was followed by China and Mexico.
Is Canada a romantic country?
Canada is a country that is known for its beautiful landscapes. Canada has many festivals, such as the Festival of Lights in Toronto or the Calgary Stampede to celebrate these concepts. Despite Canada's beauty, it is not known as a romantic country; although some will argue that Canada is a romantic country.
Where is the most romantic place in Canada?
The most romantic place in Canada is arguably Niagara Falls. It is one of the top 3 most popular tourist attractions in Canada and it has been declared a UNESCO World Heritage Site.
According to the recent data from Tourism Top 20, Canada is a top destination for millennial couples. Quebec City provides a European-style atmosphere that makes you feel like you're in a fairy tale, and it's also romantic because of its proximity to nature.
---
Final Words: Valentines Day Canada
Valentine's Day is celebrated in Canada much in the same way as in other countries. Canadians exchange cards, flowers, and chocolates with their loved ones, and many restaurants offer special menus for the holiday.
Some people view Valentine's Day as a commercial holiday, while others see it as a chance to express their love for one another.
If you're looking for a unique gift idea for your loved one this Valentine's Day, consider something that is uniquely Canadian. Perhaps tickets to a hockey game, maple syrup, or a locally made craft item. Whatever you choose, make sure to express your love in a meaningful way and enjoy spending time with your loved ones!
---
RELATED:
---
AUTHOR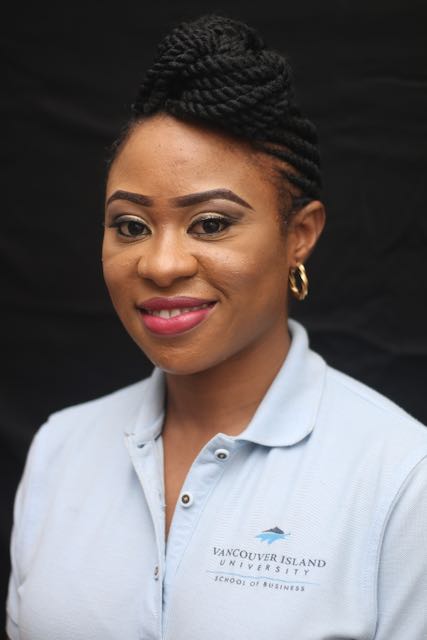 Charee Oisamoje is the founder of CanadaWiz. She leads the editorial team, which is comprised of subject matter experts that aim to create well-researched, highly detailed content related to studying, working, immigrating, and settling/living in Canada as a newcomer.
Charee's personal experiences as a Canadian immigrant and her professional competencies make her uniquely qualified on the subject matter.
With extensive educational credentials, she is an expert at collecting details, verifying facts, and making complex subjects easy to understand.
MBA in Finance
MScIB
CCEA (#CCG 271)
CPA Candidate ✔️CIP ✔️BSc Accounting
Learn More >> About Page
---
✔️ Get up to $3,000 CAD* Fee-Free transfer (or the equivalent of £2,000 in other currencies).
✔️ Earn $75 CAD** for every 3 friends you refer; they'll get a fee-free transfer of up to $800 CAD.
✔️ Multi-Currency Debit Card: Spend abroad without hidden fees.
✔️ Best and real exchange rates and lower fees than old-school banks and other money transfer services.

*Your secret code will be automatically applied.
**USD accounts earn $115 USD for every 3 friends you refer; they'll get a fee-free transfer of up to $600 USD).
---
✔️ Get a $30 welcome bonus for transferring $100* or more.
✔️ Get a 20 GBP welcome bonus for transferring 75 GBP* or more.
✔️ Fast: 95% of transfers are received by the recipient in minutes.
✔️ Better exchange rates and lower fees than most traditional banks and money transfer services.
*This can be achieved over multiple transfers.