Everybody grows up with dreams of becoming wealthy and living in abundance.
One of the fastest ways to live the dream is to get a high-paying job.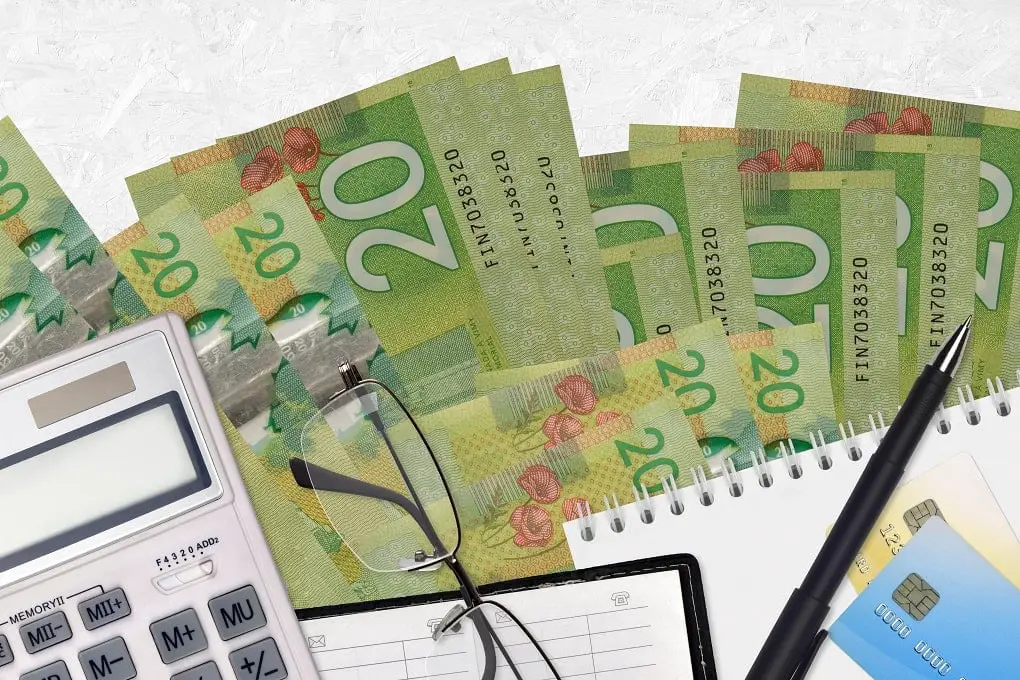 Since Canada is one of the best countries to get a quality education, it's normal that you would seek the highest-paying Jobs. It's an easy way to reward yourself for all the hard work you put into schooling.
Here, we explore some of the highest-paying jobs in Canada. That way, you can make a well-informed career choice.
Ready, set? Let's dive in!
---
Quick Overview: Highest Paying Jobs in Canada
Before we dive into the details of the highest-paying jobs in Canada, here's a sneak peek of the salary earned by individuals in some of the top-paying jobs in Canada.
What is the Highest Paying Job in Canada?
Salary (Maximum)
Requires
Undergraduate Degree?
Cardiologists
$550,000
Yes
Psychiatrist
$500,000
Yes
Medical Microbiologist
$500,000
Yes
Obstetrician/Gynecologist
$500,000
Yes
Anesthesiologist
$400,000
Yes
Surgeon
$400,000
Yes
Chief Marketing Officer
$400,000
Yes
Read on for the complete list of the highest-paying jobs in Canada.
---
What are the Highest-Paying Jobs in Canada?
Thinking of relocating to Canada, or you're a resident of Canada thinking of which career path to tow? Hopefully, these high-paying jobs in Canada will give you an idea of what your future holds for you in Canada.
Here are some of the highest-paying jobs.
1. Cardiologist
Yearly Salary Range: $280,591- $550,000
NOC 2021 Code: 32123 – Cardiology technologists and electrophysiological diagnostic technologists
Cardiologist deal with all illnesses relating to the heart. Their job is to diagnose, treat and prevent possible diseases that could affect the heart. For instance, they are who you go to when someone has a heart attack or congenital heart defects, etc. 
Many conditions could affect the heart. With the will to want to live long, it's unsurprising why this profession is on the list of highest-paying jobs in Canada. 
Truthfully, the path to becoming a Cardiologist isn't entirely a straight line. While there isn't an exact A Cardiology course, you must attend medical school. Some schools might require you to take the Medical College Admissions Test (MCAT). 
Then, proceed to residency training after med school. Here, you'd go through a four to five-year experience in matters relating to the cardiovascular system and the heart.
2. Dentist
Yearly Salary Range: $150,000 – $300,000
NOC 2021 Code: 31110
Think of a Dentist as a surgeon but in the dental part. In fact, they are also called "Dental surgeons." Their specialty is to care for your oral health. They are instrumental in helping you maintain great dental health. 
A dentist's job looks more like diagnosing issues related to the teeth, gum, and mouth. They also proffer treatment to help you maintain better dental hygiene. Other tasks they handle include filling cavities, monitoring the growth of teeth and jawbones, removing or repairing damaged teeth, etc.
To become a Dentist, you'll have to go through a 2-4 years undergraduate degree. It could be a degree in Biology, etc. Ensure the course is required for the Dental school you want to attend. Next, go to dental school for four years. 
You might have to provide your Dental Aptitude Test (DAT) scores as part of the requirement to get into Dental College. Proceed to take the exams offered by the National Dental Examining Board of Canada (NDEB). 
3. Anesthesiologist
Yearly Salary Range: $200,000 – $400,000
When it comes to surgeries, the Anesthesiologist is one of the most important people in the room. Their work is to keep the patient undergoing surgery asleep and safe. 
That way, they won't wake up in the middle of the surgery, disrupting the entire surgical process. They are usually experts in the field of managing pain and administering anesthetic medicines to patients. 
People become Anesthesiologists by going through medical school. After graduating, they undergo training in a residency program specialized in anesthesiology. Part of their training requires them to learn deeply about the vital organs in the body, from the liver, kidney, lungs, etc.
4. Psychiatrist
Yearly Salary Range: $175,000 – $500,000
NOC 2021 Code: 31301 – Registered nurses and registered psychiatric nurses
Psychiatrists are among the highest-paid workers in Canada. Their specialty is to diagnose and treat mental health disorders. This often cuts across the emotional and behavioural health of patients. 
With their knowledge, they can also prevent mental health disorders. They can also prescribe medications to patients when they feel that it's necessary. The path to becoming a psychiatrist requires you to get an undergraduate degree. 
Then, you'll have to spend four years in medical school. The next stage is the 4-year residency program, where their focus would solely be on mental health and the disorders that could plague it. 
5. Airline Pilot
Yearly Salary Range: $98,400 – $322,000
NOC 2021 Code: 72600 – Air pilots, flight engineers and flying instructors
Pilots in Canada do the same job that Pilots worldwide do; fly aircraft to and from a specific destination. They fly people, cargo, etc. But flying an aircraft isn't all they do. 
Before a flight, they must ensure that the weather is good enough. Pilots also have to share their flight details with their crew members on the aircraft. 
Becoming a Pilot is not that difficult. You don't necessarily need an undergraduate degree. After high school, simply go through a flight training process. This could be through a good flight school in Canada or an aviation-related college degree program that allows you to get a college degree and flight training.  
6. Surgeon
Yearly Salary Range: $95,321- $400,000
NOC 2021 Code: 31101 – Specialists in surgery
When you need to go through a surgical procedure, your best bet at successfully undergoing it is to reach out to a Surgeon. They are specialized medical doctors that cut into people's bodies to fix faulty parts. For instance, it could be a broken bone. 
Their procedures fix any organ or part of the human body through surgery. After a surgical procedure, they ensure to follow up on the patient through post-surgical care.
Becoming a Surgeon doesn't require too much. You'll need a medical degree to become a surgeon. But that is only the start of the career path. Then, you'll have to go through 4-5 years of the residency program and another two years to study a surgical specialty.
7. Petroleum Engineer
Yearly Salary Range: $84,600 – $300,000
NOC 2021 Code: 21332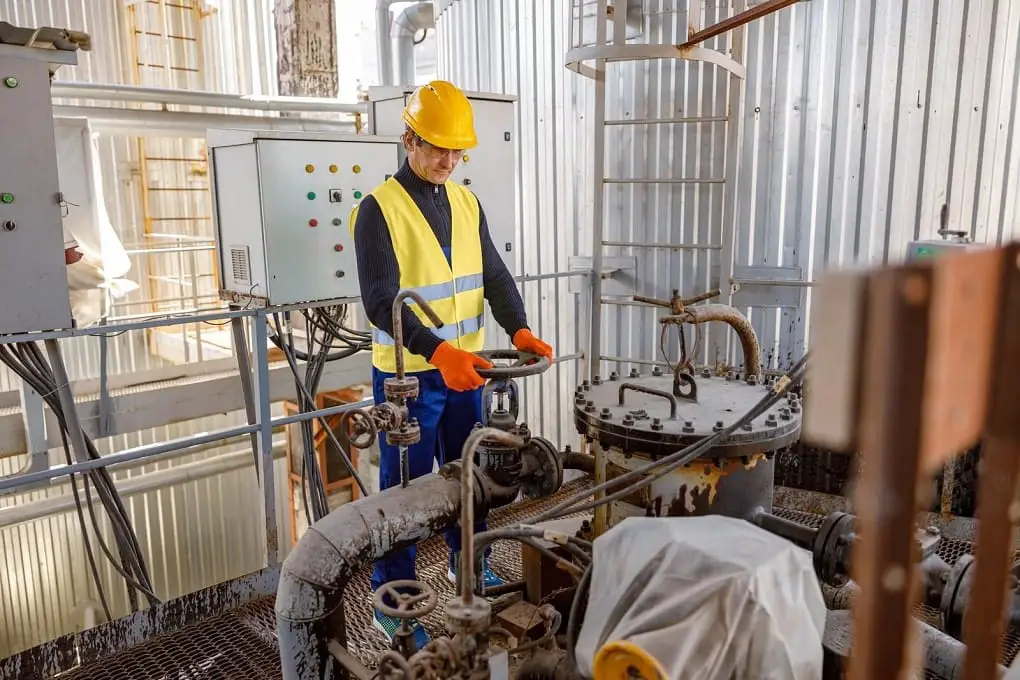 When you hear petroleum engineer, you automatically think of gasoline, fuel, etc. These guys are actively involved in the entire process involved in the extraction and deposit of oil and gas. They devise all the necessary plans and strategies required to recover these natural resources. 
Aside from that, they are the masterminds behind the drilling, supervising, and completing oil well projects. Petroleum engineers can achieve this by studying and exploring various ways to collect natural gas and oil from the ground. 
Getting into this career path is relatively easy. Get a University degree in Petroleum engineering or other related engineering courses like Chemical, Civil or Mechanical engineering. Proceed to get a master's- you can get a doctorate too. Then, get the necessary certification, and license. 
8. Medical School Professor
Yearly Salary Range: $150,000 – $250,000
NOC 2021 Code: 41200 – University professors and lecturers
It turns out that it's not only Surgeons and doctors who get high pay. People who teach Medicine are also well paid. A medical school professor is more than your high school teacher. 
They focus on an aspect of Medicine that they teach their students in college. For instance, a Medical College Professor could choose to teach a part of medical science that is their specialty. They teach in Universities, teaching hospitals, or medical schools.
Start by getting a BSc. in any medical-related course like Biomedical engineering, biochemistry, nursing, physiology, etc. Then, go for your Master's or Ph.D. in the medical field. You would need to build your network. Join key organizations like the association of medicine professors. 
It would build your network. Also, get both teaching and medical experience. Consider publishing within the field of Medicine you've chosen to teach. 
9. Chief Marketing Officer
Yearly Salary Range: $200,000 – $400,000
NOC 2021 Code: 10022, 11202
There are professions outside Medicine that also earn high pay. If you're wondering what Chief Marketing officers do to earn so high a salary, keep reading. Companies also thrive on marketing. That's where these guys come in. 
They devise the perfect marketing strategy for businesses. Their marketing efforts are part of what largely contributes to the increased revenue of the company. 
Usually, there's a traditional path to becoming a Chief Marketing officer. You have to do an undergraduate degree in Communication, business administration, or marketing. If you want to take it a step further, you could go for a Master's in the field to give you a better chance of delivering higher value.
10. Orthodontist
Yearly Salary Range: $150,000 – $300,000
Orthodontists are specialized kinds of dentists. Their job is to rearrange or correct misalignment in their patient's teeth arrangement. They are specially trained to fix issues related to misaligned teeth and bite patterns. 
They are the ideal type of dentists to approach when you think you might need braces. They work directly with other dental devices like retainers and braces. Becoming an Orthodontist is not difficult. 
After getting a degree in Dentistry, you'll need a specialty license. Also, you have to make up your mind regarding where you want to work. Once you are sure about the city you want to work in, proceed with your registration with the dental regulatory body of the province you've decided to make your work base. 
11. Company Vice Presidents
Yearly Salary Range: $100,000 – $300,000
After the CEO of a company, the vice president is crucial to running an organization. They run and manage the internal operations of a company. Think of them as part of the brains behind a company's operations. 
Of course, they do not troubleshoot problems in a vacuum. They collaborate with the CEO and the other senior executives to keep the business running smoothly. 
There is no single educational background for a Company vice president. The requirement and qualifications are flexible. The Vice president may be required to have an undergraduate degree in the field of their business. 
12. Data Scientists
Yearly Salary Range: $84,630 – $200,000
NOC 2021 Code: 21211
In this modern world, data is everything. Data scientists exist to gather and analyze data. Recently, this data has been mostly digital. The sole purpose of data scientists is to expose companies to opportunities for growth. 
It also helps them to see how they can improve their products and services. Data scientists analyze data through various methods and processes. They obtain data using various tools also. 
To tow this career path, you'll have to complete an undergraduate degree in Mathematics or computer science. It's a plus for you if you know computer programming. 
13. Software Engineering Manager
Yearly Salary Range: $140,000 – $370,000
NOC 2021 Code: 20010 – Engineering managers
The role of Software Engineering Managers is to design, create and develop software programs for the companies they work with. Of course, they would interface with other departments during the software development phases. Their goal is to ensure that the program they develop in collaboration with other necessary departments meets the standard qualification required. 
While they have a deep understanding of all the technicalities that go into designing and developing a program, they also need to possess the right set of communication skills to explain the progress to the executives they work with effectively.
Becoming a software engineering manager demands that you have a University degree. Some of the courses you can go through to take on this role include business administration, any engineering course, and system analysis or computer science. Of course, you'd need tons of experience to function fully in that role.
14. Enterprise Architect
Yearly Salary Range: $110,000 – $250,000
The "Architect" attached to this job role doesn't mean they work like architects who design buildings. Instead, they work within the Information Technology (IT) sphere.
An Enterprise Architect is important to any organization's IT network and programs. Their role is to watch over the network and programs of the company. 
When they feel the company needs to upgrade its hardware and software programs, they initiate it. They are also tasked with maintaining the software and hardware for the company. They are at the forefront of any company's digital innovation, working with company executives to achieve it. 
Enterprise Architects need an undergraduate degree in software engineering, business administration, computer science, or any other related course you can think of. In Canada, you might need to undergo training and get certified by a program to take on this role in an organization. 
15. Corporate Controller
Yearly Salary Range: $103,000 – $250,000
Think of a corporate controller as the accountant of an organization. They oversee the financial health of the organization.
A Controller is in charge of anything a company needs to do regarding finances. This role encompasses budgeting, overseeing the company's receivables and payables, invoicing, and more.
A Controller usually heads the financial unit of a company, but they are subject to the Chief Financial Officer (CFO). 
To take on this role or career path, you'll need an undergraduate degree in commerce, business administration, economics, and related fields. You'll also need relevant certifications. For instance, Chartered Professional Accountants (CPA).
16. Pharmacist
Yearly Salary Range: $54,000 – $200,000
NOC 2021 Code: 31120
Pharmacists deal with drugs. Okay, I don't mean that in the same way a drug dealer does, but they are in charge of administering prescriptions to patients. Sometimes, they can create the right prescription list for a patient to nurse them back to health. 
They are also tasked with the job of enlightening their patients about the drugs they administer to them. When it comes to administering immunization shots, they are the right ones for the job. 
Taking on this role means you'll have to get an undergraduate degree in Pharmacy. But that's not all. You'll need to undergo full pharmacy training from an existing pharmacist. You must join the regulatory body in your province as a member – the Pharmacy Examining Board of Canada (PEBC). 
17. Forensic Pathologist
Yearly Salary Range: $200,000 – $300,000
The role of a Forensic Pathologist is to identify the cause of an injury or disease that plays a vital role in causing the death of a person. They undergo pathology training to decipher the exact cause of death of a deceased person. 
When you talk of autopsies, they are the main characters in conducting autopsies. Forensic Pathologists may also be part of an investigation and may be present at crime scenes. 
You'll need an undergraduate degree in microbiology, chemistry, biology, or other similar courses to kick-start your career in this field. While trying to acquire your undergraduate degree, you'll need to do the Medical College Admission Test (MCAT). 
Your MCAT scores are required to get into medical school. After getting your Doctor of Osteopathy in Med school, proceed to get the Medical Council of Canada Evaluating Examination (MCCEE) license to practice. Get a residency program, and you're well on your way to getting into the field. 
18. Medical Microbiologist
Yearly Salary Range: $240,000 – $500,000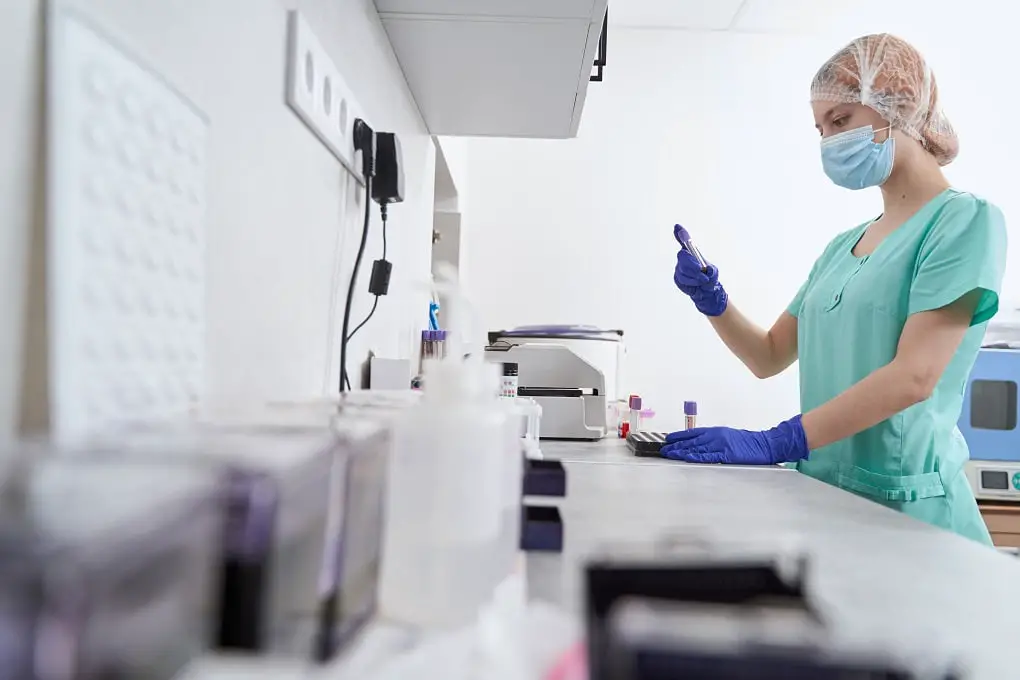 In the field of infectious disease, you'd agree that there are doctors stationed at the forefront to identify the disease and how it can be treated. I present to you the doctor- Medical Microbiologist. 
Their job is to analyze test results to determine the true nature of an infectious disease. Then they devise a possible treatment to contain the disease and prevent its spread. Like virologists, they are trained specialists in pathology. 
Following this career path means you'll need an undergraduate degree in Microbiology, Cell Biology, Biochemistry, or other related courses. Take on a temporary postdoctoral research position o understudy and get exposed to the field of work. It would help if you got certification for your work. 
19. Chief Financial Officer (CFO)
Yearly Salary Range: $157,000 – $399,000
A company Chief Financial Officer (CFO) is one of the top executives of an organization. They handle the company's finances as they manage all the financial details. 
They are at the forefront of managing the finances of a company, making decisions that solidify the financial stability of an organization, allocating resources, supervising the financial transactions of an organization daily, etc. 
These guys must have solid accounting and finance skills to excel in this role. Of course, they do not work alone. They lead the entire accounting and finance department within a company. 
Occupying this role requires experience that you can get from work experience and moving up the ladder in various organizations. But first, you must start by acquiring an undergraduate degree in accounting, finance, or economics. 
Then, pursue advanced certifications like a Master's in Business Administration (MBA) or Chartered Professional Accountant of Canada (CPA). 
20. Pediatrician
Yearly Salary Range: $186,500 – $256,000
Pediatricians mostly deal with babies, infants and adolescents to walk them through their emotional, physical and social challenges. In essence, they specialize in monitoring and catering to kids with illnesses. Pediatricians can choose to focus on specific aspects of a child's health. 
Some can become Pediatric cardiologists or neonatologists- streamlining their career path to focus on the newborn. There are also pediatric allergists to cater to allergies that children could have.
Becoming a Pediatrician in Canada starts with acquiring an undergraduate degree in biology, child psychology or chemistry. Then proceed to Medical school. You can get your Master's degree before you go to Medical school- the choice is yours. 
After that, you'll need to go through a residency in Pediatrics. Get a license from the Royal College of Physicians and Surgeons of Canada to be licensed in the field. You can choose to specialize. 
21. Oncologist
Yearly Salary Range: $ 163,000 – $360,000
Oncologists are specialists that are heavily involved in the treatment of cancer. After getting a pathology report of a patient's condition, they create a treatment plan in collaboration with other factors to help the patient combat their cancer. 
This field is split into three parts: radiation oncologists, medical oncologists, and surgical oncologists. This division is based on how they approach cancer treatments. 
Get an undergraduate degree focusing on science-related courses like chemistry and biology. They aid your understanding of the basic science principles required to treat patients. You'll also need to attend medical school and attend relevant internships and residency programs. 
22. Plastic Surgeon
Yearly Salary Range: $64,449 – $370,000
NOC 2021 Code: 31101 – Specialists in surgery
Plastic surgeons do more than make your nose better or enlarge the breast with surgery. Primarily, their job is to improve the function and appearance of certain body parts in people who have suffered from terrible injuries. 
They also work with people who have suffered from congenital disabilities and illnesses that have altered their life in one way or another. For instance, a plastic surgeon can perform reconstructive procedures to restore certain body parts impacted by severe illnesses like cancers. 
Becoming a plastic surgeon requires an undergraduate degree in Chemistry, Physics or Biology. Get a doctor of medicine degree, and license, and complete your residency program. If you want to specialize, go for a fellowship program, and get a certification.
23. Obstetrician/Gynecologist
Yearly Salary Range: $159,000 – $ 500,000
Gynecologists actively provide medical care to women during pregnancy and childbirth. Beyond that, they diagnose and treat diseases related to the female reproductive system and other health issues related to women's health. 
Specifically, they handle problems related to conditions like Menopause, infertility, hormone and other health issues you can think of. In Canada, you can become an Obstetrician by getting an Undergraduate degree, going to medical school, and then a residency in the field. Of course, you'll need your MCAT scores to get into medical school. 
24. Director of Information Technology
Yearly Salary Range: $164,402 – $300,000
NOC 2021 Code: 20012 – Computer and information systems managers
As the job title states, the Director of Information Technology manages devices' strategy and executes it for an organization's IT infrastructure. Their responsibilities are vast, but with information technology at the center. 
Some of their duties include; improving the IT processes of the company, overseeing and directing recovery systems and processes, testing applications & hardware devices, supervising schedules and deployment contracts, etc. 
Chasing this career path requires you to get an undergraduate degree in information technology, software development, computer programing and science, mathematics, etc. 
You'll need a graduate degree, such as a Master's degree in Business administration. Get enough experience as this is a senior role. There are certifications required for this role in Canada. Some are the CompTIA certification, etc. 
25. Lawyer
Yearly Salary Range: $77,500 – $250,000
NOC 2021 Code: 41101 – Lawyers and Quebec Notaries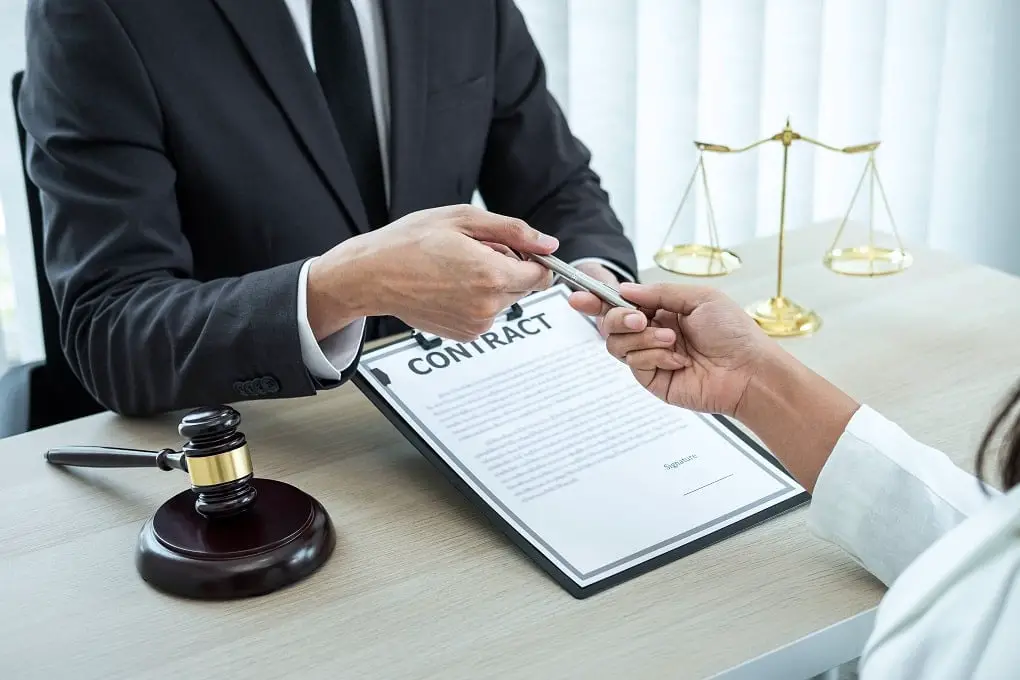 Law is another highest-paid profession in Canada. Lawyers earn between $77,500 – $200,000 yearly. They are tasked with rendering legal advice to their clients on legal matters. These legal matters could span marriage, business, etc. 
Beyond that, they draft contracts and wills for companies and individuals. They can help couples file for a divorce, represents their clients in court when necessary, etc. Usually, Lawyers work within a corporate firm, or they could run their firm. 
You have to start by getting an undergraduate degree in Law. Take the Law School Admission test (LSAT), go to a Law school, article with a Law firm, and do the bar exam. You'll be well on your way to becoming a Lawyer in Canada. 
26. Cyber Security Engineer
Yearly Salary Range: $94,878- $237,000
NOC 2021 Code: 21399 – Other professional engineers
Related Occupation: 21220 – Cybersecurity specialists
Cyber security engineers are responsible for protecting data, systems and networks. They have to create and manage software, hardware, and security policies. They understand and evaluate the security needs of an organization. 
Then, they deploy the best practices to fulfil the needs. They also troubleshoot network and security issues that spring up from time to time. Cybersecurity engineers do not fail to run testing to determine the vulnerabilities in a company's system and network.
Following this career path requires an undergraduate degree in Systems engineering, Computer Science, and IT. You'll also need to gather experience, certification, Master's degree and not fail to network with people within the field. 
---
FAQs: Highest Paying Jobs in Canada
---
Bottom Line: Highest Paying Jobs in Canada
Now that you know some of the highest-paying jobs in Canada, feel free to navigate your way into the field. However, not everyone can easily enter some of these fields. 
For instance, if you are out of school but you never followed the medical path, you might find it difficult to get into the medical field or become a surgeon- especially if you are trained in the arts. 
However, you can easily navigate into the IT field. Usually, you might not necessarily need to have a background in engineering to get into IT or DevOps. You could get a certification and learn basic skills.
---
More - Jobs in Canada:
Highest Paying Jobs in Canada without a Degree
---
AUTHOR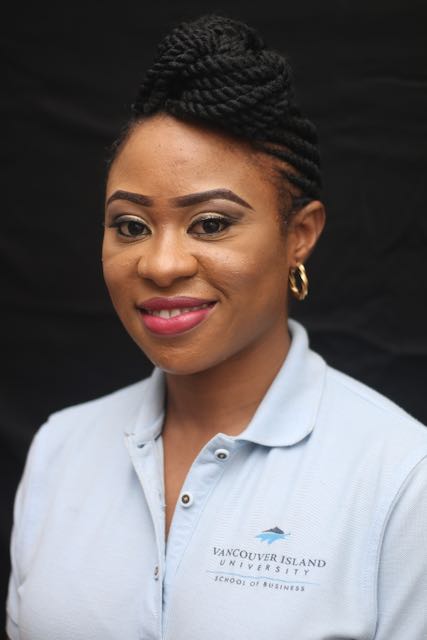 Charee Oisamoje is the founder of CanadaWiz. She leads the editorial team, which is comprised of subject matter experts that aim to create well-researched, highly detailed content related to studying, working, immigrating, and settling/living in Canada as a newcomer.
Charee's personal experiences as a Canadian immigrant and her professional competencies make her uniquely qualified on the subject matter.
With extensive educational credentials, she is an expert at collecting details, verifying facts, and making complex subjects easy to understand.
MBA in Finance
MScIB
CCEA (#CCG 271)
CPA Candidate ✔️CIP ✔️BSc Accounting
Learn More >> About Page
---
✔️ Get up to $3,000 CAD* Fee-Free transfer (or the equivalent of £2,000 in other currencies).
✔️ Earn $75 CAD** for every 3 friends you refer; they'll get a fee-free transfer of up to $800 CAD.
✔️ Multi-Currency Debit Card: Spend abroad without hidden fees.
✔️ Best and real exchange rates and lower fees than old-school banks and other money transfer services.

*Your secret code will be automatically applied.
**USD accounts earn $115 USD for every 3 friends you refer; they'll get a fee-free transfer of up to $600 USD).
---
✔️ Get a $30 welcome bonus for transferring $100* or more.
✔️ Get a 20 GBP welcome bonus for transferring 75 GBP* or more.
✔️ Fast: 95% of transfers are received by the recipient in minutes.
✔️ Better exchange rates and lower fees than most traditional banks and money transfer services.
*This can be achieved over multiple transfers.