Are you a temporary or permanent resident in the United States of America, or an American citizen considering moving to Canada from USA? This is not uncommon!
Looking for a fresh start? Moving to Canada may be your answer!
The Canadian government has been open about their stance on immigration, and they are actively welcoming new members of society. If you want to know more about this opportunity, read on.
Canada is looking for people who will contribute positively to society. They need professionals in all industries – from health care workers to farmers. The best part? You can bring your spouse or common-law partner along with you! And don't worry if English isn't your first language – Canada is an incredibly diverse country that speaks many languages besides English!
With Canada's excellent living conditions, the number of people moving to Canada from US has risen exponentially. To top this, Canada is welcoming over 1.2 million immigrants by 2023. That is why we've prepared this guide to show you all your Canada immigration options as a US citizen or resident.
Ready to find out more? Keep reading below.
---
1: Moving to Canada from US as a Skilled Worker
Suppose you possess skilled work experience in one of the skill types in the table below. In this case, you can apply for permanent residency (PR) through Canada's Express Entry system and the Provincial Nominee Programs (PNP). 
| | |
| --- | --- |
| Types of Skill  | Job Positions (Examples) |
| Technical Workers | Computer network technicians, civil engineers, broadcast technicians, etc. |
| Trade Workers | Chefs, plumbers, carpenters, welders, etc. |
| Managers | Finance, legislation, mining, hospitality, etc. |
| Professionals | Accountants, medical workers, lawyers, architects, scientific staff, teachers, etc. |
---
A. Express Entry
The Express Entry is a system with three economic immigration programs that lead to permanent residence in Canada- the Federal Skilled Worker Program (FSW), the Federal Skilled Trades Program (FST), and the Canadian Experience Class (CEC). 
Federal Skilled Worker Program (FSW)
The Federal Skilled Worker Program is for skilled workers who possess foreign work experience. You can be eligible to apply if you have a minimum of one year of skilled work experience, meet the minimum language requirements (English or French), and score up to 67 out of 100 points on the FSW selection grid. 
Canadian Experience Class (CEC)
The Canadian Experience Class (CEC) is for skilled workers who have Canadian work experience. If you have worked for at least one year in a skilled position (NOC 0, A, or B), and you meet the minimum language requirements in English or French, you can be eligible to apply to the CEC.
Federal Skilled Trades Program (FST)
The Federal Skilled Trades Program is for skilled workers who possess qualifications in a skilled trade. To apply, you need to meet the minimum language requirements (English or French), have a minimum of two years of experience in a skilled trade, and either a job offer in your skilled trade in Canada or a certificate of qualification to practice your work in Canada.
To get started, candidates looking to immigrate to Canada from the U.S. will submit an Express Entry profile to IRCC (Immigration, Refugees, and Citizenship Canada. IRCC is the Canadian government department that processes immigration applications. After submission, your profile will be assessed to determine your eligibility for one of these three programs. 
You will then be assigned a score out of 1,200 points based on the information you provided under the Comprehensive Ranking System (CRS). These¨three programs are very competitive and based on scores, so apart from meeting the criteria above, you have to score high and above the minimum cut-off. 
The cut-off differs from draw to draw. Candidates are scored and ranked against other candidates, and only those that rank the highest will receive an invitation to apply for Canadian immigration. You can obtain additional 600 points if a Canadian province nominates you under their Provincial Nominee Program.
One unique perk of Express Entry immigration is that it processes applications in six months or less, and you can qualify without a job offer. It is one of the fastest and easiest ways you can immigrate to Canada from the U.S., and that's why the U.S. is the country with the second-highest number of people who enter Canada through the Express Entry system.
---
B. Provincial Nominee Programs (PNPs)
In addition to the Express Entry system, you can also immigrate to Canada as a skilled worker through the Provincial Nominee Programs. Just like the U.S, Canada has different jurisdictions called territories and provinces. Every Canadian province and territory can determine who comes into them as new immigrants through the Provincial Nominee program. 
Each province and territory operates its own unique PNP and has its requirements designed to meet its labor needs. U.S. citizens who know the province or territory they want to live in and those who also have a particular skill and work experience sought by a specific province can use the PNP as a starting point and get nominated. 
A part of these Provincial Nominee Programs (PNPs) is facilitated through Express Entry, while some PNP streams exist entirely outside the Express Entry system. Suppose you have a profile in the Express Entry pool and get nominated by a Canadian province or territory.
In that case, you will receive an extra 600 points towards your Comprehensive Ranking System (CRS) score. This is the easiest way to will guarantee you an Invitation to Apply for Canadian permanent residence.
---
2: Moving to Canada from USA as an Unskilled or Semi-Skilled Worker
What if you don't have any of the skills we mentioned above? There are jobs that don't require post-secondary education. Instead, they call for labor-intensive tasks or on-the-job training. And surprisingly, many Canadian provinces and territories have a shortage of these types of workers. 
That is why Canada now has special immigration pilot programs for unskilled or semi-skilled workers in jobs like farming, trucking, and home care. After working these positions in Canada for six to nine months and you receive full-time job offers, you can then apply for permanent residency in Canada. You can apply through the pilot programs below and many others:
Long-Haul Truck Driver Pilot
Agri-Food Immigration Pilot
Home Care Provider Pilots
---
3: Study in Canada: Moving to Canada from US through a Study Program 
The IRCC has authorized more than 1500 colleges, universities, and other educational institutions to admit international students. Some 15,000 U.S. citizens study in Canada each year in these institutions. 
Studying in Canada comes with perks like low tuition rates, a short visa processing period, and the chance to start work immediately. You can also work while you study. 
The Canadian study permit allows international students to work 20 hours each while school is in session and 40 hours during holidays. Working while studying can you help to supplement your income and also gain some work experience. 
Studying in Canada opens more immigration opportunities for you when you graduate. However, to be eligible for immigration, ensure you apply to a Designated Learning Institution (DLI) for international students looking to pursue a permanent life in Canada. 
After your studies, you can apply for an open work permit called a Post-Graduation Work Permit (PGWP). With this permit, you can work anywhere in Canada and get useful Canadian work experience that will make you eligible for permanent residence and increase your chances of successfully gaining immigration status.
---
4: Business Immigration: Immigration to Canada from the USA as an Entrepreneur
Canada is one of the top ten best countries for entrepreneurs and start-up businesses because of its many business immigration opportunities. The purpose of these business immigration programs is to draw entrepreneurs and investors from outside Canada with business acumen, investment capital, and entrepreneurial skills.  
---
The Start-up Visa Program
If you're an entrepreneur, and you'd like to widen your scope in Canada, you can benefit from the Start-up Visa Program. This program is known as one of the most outstanding immigration streams worldwide. It extends permanent residence to immigrant entrepreneurs and helps them to develop their business and settle in Canada.           
---
Entrepreneur and Provincial Business Programs
Many Canadian provinces and territories are looking for innovative and energetic entrepreneurs that will help grow their economies. Each province can nominate individuals that meet this description for immigration based on their criteria. Most Provincial Nominee Programs have streams focused on business immigration. 
---
Self-Employed Persons Program
Self-employed individuals who intend to settle in a Canadian province or territory as professional artisans or athletes can obtain a business immigrant visa for themselves and their immediate family.
This program aims to bring people who will work as self-employed persons to Canada. Those applying under this program must either have relevant experience in athletics or cultural activities.   
---
5: Work Permit Approach
Many entrepreneurs find obtaining a temporary work permit the quickest way to enter Canada. There are different options under this approach:
---
A. Canada-US-Mexico Agreement (CUSMA)
Under the Canada-U.S.-Mexico Agreement (CUSMA), formerly known as NAFTA (North American Free Trade Agreement), U.S. citizens who invest in existing or new businesses in Canada can apply for an Investor Work Permit. Work permits gotten under the CUSMA agreement do not require a Labour Market Impact Assessment (LMIA) document. 
U.S. citizens can work in Canada under CUSMA in one of the categories below:
i. CUSMA Investors and Traders:
A U.S. CUSMA investor must show that he or she has made a significant investment in an existing or new Canadian business and needs an Investor Work Permit to enter Canada to develop and run the business. 
CUSMA traders must also show that they want to practice substantial trade in goods or services between Canada and the United States.    
ii. CUSMA intra-company Transfer:
Individuals within a CUSMA company can be temporarily transferred from the U.S. to Canada to work for a company's branch or affiliate. At the time of the application, these persons must hold either an executive or managerial position in the company or be employed in a position involving specialized knowledge. 
He or she must also have worked for the US employer for at least one of the last three years.
iii. CUSMA Professional:
A CUSMA professional has to be qualified to work in one of the over 60 targeted professions, such as medicine, science, law, teaching, finance, and more.
---
B. The Global Talent Stream
U.S. residents and citizens can also move to Canada through the Global Talent Stream. The Global Talent Stream is among Canada's Global Skills Strategy. It allows Canadian employers in high-growth and IT sectors to hire skilled foreign workers when Canadians are not available to fill the position. 
The hiring process involves meeting specific requirements like salary requirements, completing a  Labour Market Assessment (LMIA), and many others. The IRCC processes applications under this stream really fast, usually in one month or less.        
---
C. Intra-Company Transfer
Entrepreneurs who want to maintain their business operations in the U.S. while they expand into Canada may be qualified for Intra-company Transfer Work Permits. Since Canada is the U.S.' most significant trading partner, many American businesses have branches, subsidiaries, or affiliate offices in Canada. 
With the Intra-Company Transfer Program, employers can bring crucial employees to work in Canada as an intra-company transferee even without an LMIA. Employees who hold managerial, executive, or specialized knowledge roles may be eligible to come to Canada under this program with their families.       
---
6: Moving to Canada from US through Family Sponsorship
Moving to Canada from US is also possible through family sponsorship. U.S. citizens who have family members that are Canadian permanent residents or citizens may be able to immigrate under their relatives' sponsorship.
If your spouse is a Canadian citizen or permanent resident, he or she can sponsor you to obtain your permanent resident status. Before you can be granted permanent residence, the 
IRCC has to approve both you and your sponsor. To get a visa under the family sponsorship program, both the sponsor and the sponsored person must prove beyond doubt that their relationship fits into one of these categories:
Spouse
Common-Law Partner
Conjugal Partner.
It takes approximately twelve months from the date the application is received for spousal sponsorship applications to be processed.
Same-sex partners may also apply for reunification as long as they meet the standard eligibility requirements.
---
Supplemental Information on Moving to Canada from USA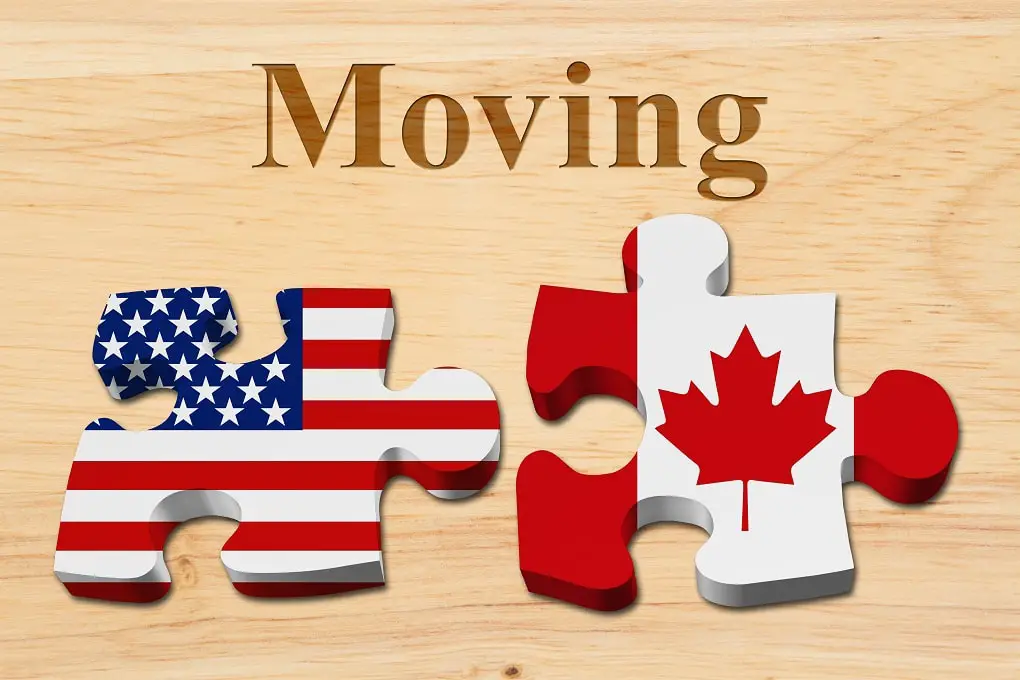 Inadmissibility
Even after you meet the eligibility requirements for moving to Canada from US, you need to be admissible to be allowed entry into Canada.
There are two main categories of inadmissibility: 
Criminal Inadmissibility
 If you have a criminal record, even one as minor as a traffic violation, you may be rendered criminally inadmissible to Canada. Examples of prior convictions that could make you inadmissible are assault, theft, impaired driving, possession of cocaine, marijuana, other controlled substances, petty theft, drunkenness, and disorderly conduct, etc.
Health Inadmissibility
If you have a health condition that is likely to expose Canadians to danger or cause excessive demand on Canada's health or social services, you may be inadmissible on medical grounds. However, if you are immigrating to the family sponsorship program, the excessive demand factor is removed. 
Even if you believe you may be medically or criminally inadmissible to Canada, there are still steps you can take to overcome this barrier.
Contact Us to find out what your options are and what to do next. 
---
Moving to Canada from the US: Before Leaving the US
When you plan to relocate to Canada, there are a few things you want to get sorted out before moving.
First, if you have an average credit score or poor score, you should consider working on improving your credit while you are still in the US. Why is this important? Because you'll want to make sure your credit is in order since you can leverage your U.S. credit score to get you started in Canada.
To get you started on the right track, checkout Tradeline Works. They are the industry leaders in matching you with an option that could give you the score boost you need. This is done by a credit concept called tradelines and you can learn more about what it is, how it works, and what it takes to get started purchasing tradelines. That way, you'll be ready to go when you get to Canada.
Also, you'll want to call up all your bill companies to get them canceled at the end of the billing period. Things to include in this list are:
Phone bill.
Internet.
Cable.
Water and sewer.
Electric and gas.
Netflix and movies.
Furthermore, you may need to stop any automatic payments you have when you call to cancel the bills. Remember, some companies may encourage you to suspend your service by giving you a few months for free. But you need it to be canceled. Don't fall it! You need the service to be canceled.
The last thing you want to do when you're in Canada is to see a deduction from your bank account for another bill you forgot you had.
Finally, remember to get the address of your new residence and set up mail forwarding. If you have a trusted family member that still lives in the US, you can use their address or your new home address. This final step is crucial, so if something fell through the cracks, you'll still get the most important documents in the mail.
---
Moving to Canada from US: What are the Best Places to Live in Canada?
When picking where to live in Canada, most people end up in one of the three biggest cities: Vancouver (British Columbia), Montreal (Quebec), or Toronto (Ontario). However, there are many other options. Let's run through some of the popular urban centers in Canada. 
Toronto, Ontario:
Toronto is Canada's largest city, and it has everything desirable from jobs, fabulous beaches to world-class restaurants. However, living costs can be a little expensive, with a one-bedroom apartment costing around CAD 2,000 ($1,500) or more.
Montreal, Quebec:
Montreal is one of Canada's liveliest cities. Rent in the city is one of the cheapest you can find in Canada or America. However, getting a job if you don't speak French can be a  hassle.  
Vancouver, British Columbia:
This city is on the west coast and is simply beautiful. From the Pacific ocean to the coastal mountains, Vancouver oozes gorgeousness. Rent is, however, around the same as Toronto. 
Calgary, Alberta:
Alberta or the Texas of Canada as people call it is a land of cowboys, conservatives, and oil money. The largest city in Alberta has the Banff National Park, and you can get there in an hour and a half drive from Calgary. Due to the pandemic and recent challenges in the oil sector, rent and home prices have dropped. So, there's no better time than now to try this mid-sized city. 
Halifax, Nova Scotia:
This city is on the east coast, and it is known for its laid-back Irish vibes. Job opportunities here are quite slim unless you are into fishing. However, the cost of living is cheap. If you don't mind living elsewhere in Nova Scotia, you can get an oceanfront estate for the same amount you'll get a condo in Toronto. 
Ottawa, Ontario:
This is the national capital. It's more bubbly than it used to be, but most restaurants still close around 10 pm. This city offers access to nature in Gatineau Park and is much cheaper than Vancouver and Toronto. 
Quebec City, Quebec:
If you do not speak French, you may not be able to live in Quebec. But if you do, you will enjoy the city's beautiful architecture, and you can get a nice place for a small price.
---
Moving to Canada from US: Settling in Canada
Äfter you've decided on moving to Canada from US; you'll need to plan how to settle in. From where to live, finding schools or work, to arranging your finances, you have major work on your hands. The good thing is Canada offers some of the best newcomer services, and it's free.  
Accommodation
Property hunting in Canada is similar to the U.S. You can search with an agent, online, or through newspaper adverts. Then you'll request a visit and view the place. Once you've found a place you like, you'll sign a lease for the period you plan to stay. Each Canadian province or territory has laws guiding the signing of lease.
Employment
There are some differences between employment in Canada and the U.S.
One primary employment difference between employment in both countries is at-will employment in the US. This means an employer can terminate an employee without warning, at any time, for any reason, and will not have to provide the employee severance.  
This is not the case in Canada. Employees must be given two weeks notice of their termination or two weeks severance or regular salary, depending on the number of years worked. 
Another significant difference is the rights of workers to take maternity or paternity leave. For American employees, the 12 weeks maternity leave is unpaid. However, in Canada, it is different. Both parents can take a paid leave of 35 weeks or an extended leave of 61 weeks. During this period, the employer pays a portion of the employee's salary and retains their job until they return.
If you did not receive a job offer in Canada before moving to Canada from US, it might take some time to find something that fits your skills, goals, and income target.
But don't be discouraged. You can always start by doing some side-hustles or gigs to provide income while you wait for that job offer. Some well-known side hustles in Canada include renting out your spare bedroom through Airbnb or being an Uber driver to increase your family's cash flow.
A little less-known secret is if you already have an excellent US credit score of 740 and higher, you can earn extra passive income online.
This side-hustle is called selling tradelines. It basically the "Airbnb" for credit. You can help other people who are looking for a way to increase their credit score by renting your credit card. They do not get access to your card, all it does is the buyer gets the benefit of your 100% on-time payment. It's basically the equivalence of offering your well-kept spare bedroom for rent.
In exchange, you get paid like you would when someone rents your room. This money-making opportunity of selling tradelines will probably come in handy during your relocation. You can learn more about how tradeline works, here.
Healthcare
All Canadian citizens and permanent residents are entitled to their province's health insurance program, which covers all the vital hospital and physician services.
Taxation
Filing taxes in Canada and the U.S. are similar in terms of the amount of paperwork and the tax structure. However, you'll likely pay more taxes than you were paying in the US if you are working in Canada. This is because these tax dollars go towards social services in Canada like education and healthcare.
Canada has no joint tax returns, so you will still file your tax return individually if you are married or have a common-law partner; however, you can always combine you and your partner's expenses such as childcare. 
---
How to Apply for Canadian Citizenship
After being a permanent resident and physically residing in the country for at least 1095 days during the five years prior to the date you sign your application, you can apply for Canadian citizenship. This process is referred to as naturalization. 
Any time you spend in Canada as a visitor, student, or worker before becoming a permanent resident during the last five years counts as a half-day, with a maximum of 365 days. You can be both an American citizen and a Canadian citizen. Canadian citizens living abroad and individuals born abroad to Canadian citizens can obtain proof of Canadian citizenship certificates. 
---
What if You're Only Visiting Canada?
The U.S. is a visa-exempt country, so if you are visiting Canada as an American citizen or permanent resident, all you need is your valid US passport. You do not require an electronic travel visa (eTA) or a Canadian visitor visa.  However, if you're transiting through or flying to a Canadian airport, you will need to have an eTA. 
People who are not from a visa-exempt country like the US or who aren't Canadian citizens or permanent residents will need a visitor visa to enter Canada. With a visitor visa, you can stay in Canada legally for up to six months and even engage in short-term study programs. 
But, you cannot work or apply for a work and study permit in Canada. If you are wondering what to pack for your trip, see our complete packing list to Canada.
---
FAQs on Moving to Canada from US
---
Moving to Canada from USA: What Next?
Life in Canada is good and similar to the USA, although there are some cultural differences. Both countries have similar cost of living, but Canada has fewer inequalities.
When deciding to move to Canada from the USA, you should "have all your ducks in a row", including having a parking list. We are glad to step in and make your Canada immigration journey easier and help you achieve your immigration goals.
Immigrating to Canada from the USA can be a complicated process, but it is possible. With help from an experienced immigration lawyer or consultant, you should have no problem getting your family across the border and settling down with peace of mind.
Comment below if you want more information on immigrating to Canada from USA (United States of America)!
---
AUTHOR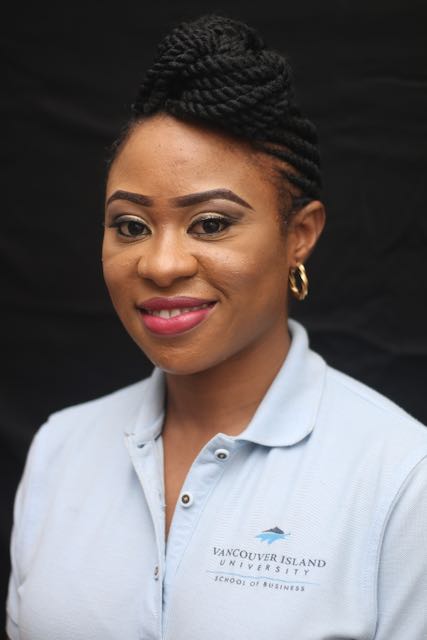 Charee Oisamoje is the founder of CanadaWiz. She leads the editorial team, which is comprised of subject matter experts that aim to create well-researched, highly detailed content related to studying, working, immigrating, and settling/living in Canada as a newcomer.
Charee's personal experiences as a Canadian immigrant and her professional competencies make her uniquely qualified on the subject matter.
With extensive educational credentials, she is an expert at collecting details, verifying facts, and making complex subjects easy to understand.
MBA in Finance
MScIB
CCEA (#CCG 271)
CPA Candidate ✔️CIP ✔️BSc Accounting
Learn More >> About Page
---
✔️ Get up to $3,000 CAD* Fee-Free transfer (or the equivalent of £2,000 in other currencies).
✔️ Earn $75 CAD** for every 3 friends you refer; they'll get a fee-free transfer of up to $800 CAD.
✔️ Multi-Currency Debit Card: Spend abroad without hidden fees.
✔️ Best and real exchange rates and lower fees than old-school banks and other money transfer services.

*Your secret code will be automatically applied.
**USD accounts earn $115 USD for every 3 friends you refer; they'll get a fee-free transfer of up to $600 USD).
---
✔️ Get a $30 welcome bonus for transferring $100* or more.
✔️ Get a 20 GBP welcome bonus for transferring 75 GBP* or more.
✔️ Fast: 95% of transfers are received by the recipient in minutes.
✔️ Better exchange rates and lower fees than most traditional banks and money transfer services.
*This can be achieved over multiple transfers.