Whether chemical, mechanical or electrical; engineering is one of the most complex disciplines. Laptops are therefore a necessity for any engineering student.
That's because the course involves the computation of complicated models that only laptops can do.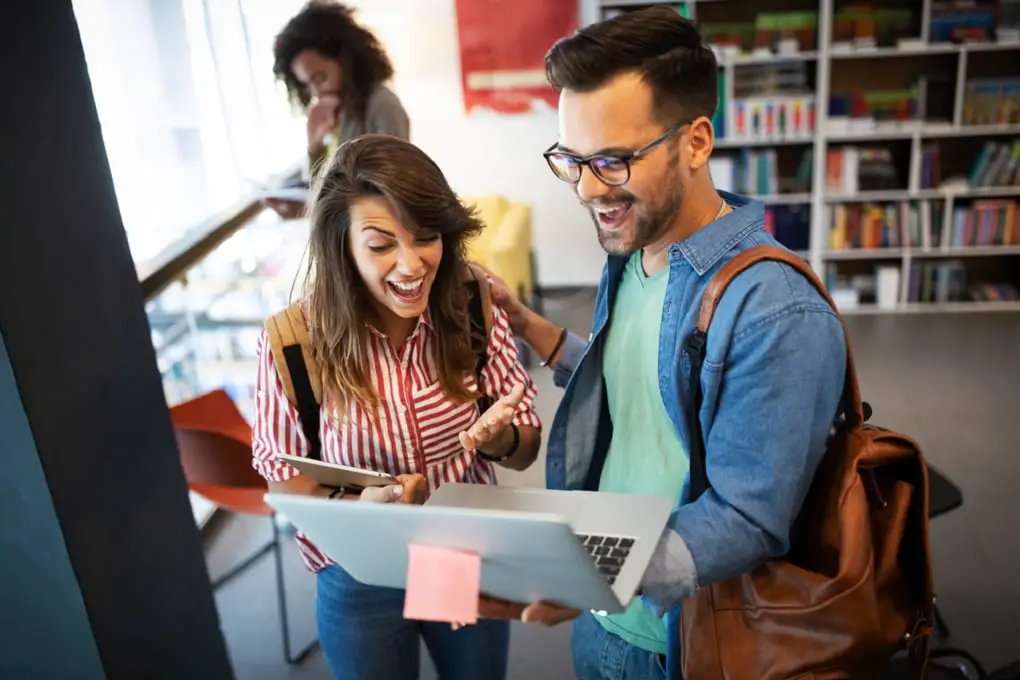 But what are the best laptop to buy for engineering students? If you are an engineering student, you will need to balance the need for a long-lasting battery, a graphics card, and storage.
We understand choosing the right laptop can be quite hard. That's why we have come up with this list of the best laptop for engineering students.
Let's get right to it.
---
Short on Time? Our Top Recommendation on the Best Engineering Laptops
---
Quick Overview: The Best Laptops for Engineering Students
---
In-Depth Review: Best Laptop for Engineering Students
1. Best Value for Money Laptop for Engineering Students -> Acer Aspire 5 A515-55-56VK
Most people know Acer makes excellent laptops. What will delight you with this laptop is the 15.6-inch full HD display that ensures you see everything on it with the utmost clarity. It also has a backlit keyboard that enables you to type in the dark.
This laptop integrates modern security technology with the fingerprint reader. The fingerprint reader works with Windows security to ensure only you can access the computer. That helps to maintain confidentiality for your documents.
Another thing we love about this laptop is the powerful Intel Core i5-1035G1 Processor. Engineering will require you to use some powerful applications, so this processor should come in handy there. The bonus is that it is a tenth-generation laptop. 
Battery life is a concern for most students since there are times you won't get a place to charge. Well, this laptop will last you 8 hours without charging, thanks to the commendable battery it comes with.
Besides all those other features, the laptop comes with an HDMI port that enables you to do presentations easily. The 3.1 USB ports will allow you to transfer data faster from your computer to your phone.
Pros
The fingerprint scanner boost security
A backlit keyboard makes it easy to use in the dark
HDMI port for easy presentation
A wide anti-glare screen that gives you the best display
Cons
The keyboard keys (num lock and caps lock) don't show if they are on
---
2. Best Laptop for Electrical Engineering Students -> Dell XPS 15 9500
The capacity of a laptop to withstand heavy usage is usually down to the processor. One thing that most people, however, don't credit is the RAM or hard drive size. For most laptops, the larger the RAM size, the faster it will be.
It is that thinking that also informs the fact that SSD storage is usually better than HDD. That's why we love that this laptop has 16 GB DDRW RAM and a monitor 1TB SSD in storage.
That means you can run even the most complex of applications on the laptop with no lagging. That's precisely what an engineering student should look for in a personal computer.
To further boost it, easy usage is the increase in almost everything. For instance, it has a 62 percent larger touchpad that will easily manipulate data on the laptop.
Besides that, it also has a large full HD screen that will reduce the strain on your eyes when using it. The 15 inches LED screen will make it easier to decipher numbers and figures on the laptop. 
Pros
Eye safe display technology protects the user from the glare
16GB DDRW RAM and 1TB SSD of storage make it fast
The full HD screen gives crystal clear edge to edge viewing
Intel Core-I7 means it has the latest in technology
Cons
The laptop tends to overheat quickly when you overwork it
---
3. Best Lenovo Laptop for Engineering Students -> Lenovo ThinkPad E15
Lenovo has recently captured the hearts of many laptop consumers. That's thanks to their ability to make quality laptops that sell at reasonable prices. The Lenovo ThinkPad E15 is the best bet for engineering students because of its sheer processing power.
It boasts a RAM of 16GB and storage of 512 GB SSD. We had mentioned that the modern and advanced Solid State Drive is usually better than the old school hard drives (HDD). That's one of the things that qualifies this laptop is ideal for an engineering student.
But here's the kicker.
Besides those fantastic features, it also has a large, full HD screen of 15.6 inches. The anti-glare display means you will see everything on the laptop with incredible clarity with no eye strain.
Another thing we love about this laptop is its hardiness. Students rarely get to live in the best of environments. That's why it's common to have them spill water on their laptops or drop them. This laptop is splash-resistant and can withstand most accidents.
They also considered leisure equipping the laptop with a quality audio sound that enables you to enjoy music and movies. That, among other features, ranks it on our list of the best laptops for engineering students.
Pros
Hardy and can withstand accidental knocks, drops, and water splashes
The full HD screen makes it easier to use and reduces eye strain
Commendable storage space for all your files
Has the latest technology you would want in a laptop
Cons
Its inbuilt camera isn't that good
---
Unless you are familiar with many laptop brands, this brand might come as a surprise to you. That, however, shouldn't have you thinking that this laptop wouldn't be a fantastic option for an engineering student.
This laptop will immediately blow you away with its 4K OLED touch display. The studio-grade display ensures the utmost clarity in how you see everything on the computer. That might come in handy when you're dealing with tricky engineering models.
It has an upgraded Solid State Drive (SSD) 1TB storage space that should enable storing all your files. Besides that, it boasts an incredible 32GB that gives it the capacity to run heavy applications with little difficulty.
For your privacy and the safety of your data, you will appreciate the Windows Hello facial recognition feature. That works alongside the biometric fingerprint sign-in, which boosts the security of your files.
Lovers of aesthetically pleasing laptops will also revel in this laptop's glossy mercury white finish. This is a laptop you will love to carry everywhere because it is light and a thing of beauty.
To top it all off is the lightning-fast touchscreen response time. This could come in handy quickly calculating complicated computations that require your t use touch input. What more would you want in a laptop?
Pros
You can plug in multiple devices using the HDMI and 3.1 USB ports without hampering performance
Biometric security makes it a secure laptop
The thin aluminum body makes it super lightweight for easy transport
Professional display with anti-glare abilities for your eyes
Cons
---
5. Best Portable Apple Laptop for Engineering Students -> Apple MacBook Air
Many people secretly wish they could own a MacBook at one time or the other. If you are one of those people and an engineering student, this Mac should be a worthy contender.
This MacBook has a 13.3-inch touch display that features all the qualities associated with Apple products. The LED backlight makes this retinal display even more impressive and excellent for a student.
A common theme for students is that they have to spend hours away in class. Therefore, someone needs a laptop with considerable battery life. The MacBook Air's battery can last you the better part of 12 hours.
In the storage compartment, this Mac gives you the option of either the 512Gb SSD or 256SSD. Both are excellent at ensuring your device is working at an efficient speed. The one you choose will, however, depend on your space needs.
Here is what will impress you most.
The laptop is relatively light. If you are the type to walk around with a backpack the entire day, this should be the laptop you choose. It only weighs 1.29 kgs, meaning you won't even know you are carrying it.
Although the 1.1GHz processor might appear relatively low, you can bet on the other top-notch features crying the MacBook Air to become an excellent engineering student's laptop.
Pros
Advanced touch ID makes it safe and secure
The SSD storage ensures efficient work with no glitches
Commendable battery life of up to 12 hours
The backlit display and keyboard make it easier to use
Cons
For the features it has, one can see it as being overpriced
---
6. Best Laptop for Chemical Engineering Students -> MSI GF65 Thin 9SD-004
Since studying engineering is quite hard, you don't need to overburden yourself with studies all the time. That's why this gaming laptop would be a good purchase if you are a chemical engineering student.
Gaming laptops are some of the hardiest laptops on the market. That's because they feature the best technology to hold all the powerful and space-consuming gaming apps. That's precisely what makes them the ideal option for engineering students as well.
This one, for instance, has an upgradable RAM of 16GB that should be able to hold most engineering software. If you deem that insufficient, you can always upgrade it. The maximum for that is 64GB underlining the remarkable capacity this laptop offers.
The spacing is also relatively impressive 512GB of SSD should ensure you can try out any apps without the machine lagging. It offers you all that space while also being lightweight.
One hidden feature you would surely love if you love lots of storage space is the HDD slot. Besides the Solid State Drive (SSD), you can add a hard drive disk to boost storage space.
Another thing that impressed us is the 15.6-inch screen that has a super-thin frame. That might be the reason the laptop is exceptionally lightweight. A thin frame makes this a very sleek machine to own.
Pros
It has a sleek super-thin frame on a 15.65-inch screen
Super-fast processor 2.6 to 4.5 GHz
The additional Hard drive disk slot gives you a chance to add storage space
It comes with the reputable NVIDIA graphics card
Cons
The audio quality isn't that great unless you use external speakers
---
7. Best Budget Touchscreen Laptop for Engineering Students -> Lenovo Flex 14
Another one from Lenovo. This one differs from its sister device on our list with the simple fact that you can fold it over to make it a 2 in 1 convertible laptop. Lenovo's Flex series was a game-changer in the convertible laptop's sphere.
This one here boasts a 14inch full HD screen that boosts clarity when in use. It has a commendable battery that would last you over 10 hours. Therefore, in case of a power outage, you wouldn't have to worry about it going off too soon.
Besides that, this laptop has top-notch recharge technology that allows you to recharge it super-fast. If you expect a loss of power, you can recharge it to get to 80% of the battery in only one hour.
It has 16GB of RAM, which delivers superb performance when you couple it with the 512 GB SSD type of storage. SSD storage makes the magic of any RAM, and you are therefore unlikely to experience excess lagging when running engineering software.
What further helps it is the touch screen capability. That means you have the option of employing the usefulness of the touchpoints. The touch pen makes taking notes directly to your laptop seamless.
This is a highly versatile laptop that should benefit you in school and after completing your studies. It might not be that hardy, but it would seamlessly serve you in moderately tricky working conditions.
Pros
Two in one convertible and super lightweight
Super-fast recharge technology enables you to recharge it fast
Impressively long battery life of up to 10.5 hours
It is relatively affordable
Cons
It wouldn't be such a good laptop for gaming
---
8. Best Gaming Laptop for Software and Computer Engineering Students -> ASUS ROG Zephyrus G15
No products found.
This could be an excellent choice if you are going to be handling lots of engineering applications. Why do we say so? Well, because it boasts of several features that make it a heavy machine for heavy applications.
A case in point is the impressive 24GB RAM and a humongous 1TB SSD storage space. That enables you to run the heaviest gaming and engineering applications without the laptop lagging.
It features the most recent AMD Ryzen processor that's ideal for engineering and gaming applications. The processor will enable you to do basic stuff faster than the average laptop with a large storage capacity. That's why we think it's the ideal option for students.
Another thing you will love with this laptop is that it is a virtual reality-ready machine. You can use it with Oculus Rift Windows Mixed Reality Ultra and HTC Vive. Additionally, it is also thin and lightweight enough to enable you to carry it in your backpack.
With the 15.6 inch screen, it will be easier for you to see with exceptional clarity. If you are poring over complicated physics models, you will need a screen that doesn't tire your eyes. That's why this laptop with the anti-glare screen will come in handy. 
What makes it further portable is the lithium-ion battery that can last you the better part of ten hours.
Pros
Long-lasting battery
It is ideal for heavy engineering applications
It is a virtual reality ready thanks to the compatibility with several virtual reality apps
It has more than enough space for school files(1TB)
Cons
It overheats under heavy use
---
Best Laptops for Engineering Students – Buying Guide
[Recommended Hardware and Laptop Requirements]
Several things would make it easier to get the laptop you need if you are an engineering student. Let's look at some things to consider before buying such a laptop.
1. The Hard Drive and Storage
If you ignore any other parameters when buying a laptop as an engineering student, they better not be this one. The RAM and storage determine how fast a computer is and its tolerance to heavy applications.
For engineering laptops, the best RAM to go for should be 16GB and over. Anything below that would struggle to replicate consistent performances all through.
For the storage space, go for SSD type of storage rather than HDD. Solid State Drive (SSD) makes laptops faster than traditional Hard Disk Drives. For an engineering laptop, this will depend on your storage needs. Unless you have many files, 256GB SSD to 1TB storage should be fine.
2. The Price
Students are usually just getting to start put in life. While some will have their parents chip in to help get a laptop, not all benefit. That's why it is wise to consider the price of the computer before buying it.
The problem comes in when the price determines the quality of the laptop. Cheaper laptops aren't often up to the task, especially when dealing with heavy engineering applications.
3. The Processor and Graphics Card
The next most critical feature to consider in a laptop is the processor. The processor alongside the RAM and storage determines the speed of the applications and everything else you do with the computer.
For engineering students, the computer should be something over Core I7. Also, look at the generation of the laptop processor to get a better idea of how well it will serve you.
Because you will run graphics-heavy apps such as CAM and CAD, you will also need the laptop to have the best graphics card possible.
4. Battery Life
Like phones, battery life is a significant concern for laptops, especially for a student's laptop. Such a laptop should capably handle over 10 hours of work without the need to recharge.
Depending on your needs, always insist on getting a laptop with a battery life of at least 8 hours.
---
FAQs on the Best Laptop to Buy for Engineering Students
Do Engineering Students Need Powerful Laptops?
Yes, engineering students require a lot of power from their laptops to run crucial 3D modelling and video rendering programs such as AutoCAD, MATLAB, and Solid Works. That means that an engineer's laptop needs a robust core specs package.
How Much RAM Do I Need for Engineering?
16GB of RAM is a desirable minimum you need for engineering.
What Laptops Do Google Engineers Use?
The Google engineers have historically used Macs. However, they are increasingly using Chromebooks recently.
Is Core i5 Good for Programming?
For programming, a laptop with an i5 CPU is ideal.
Is it better to have an i5 or an i7 processor when Programming?
When purchasing a laptop for programming, the most important thing to consider is the CPU and RAM. You may go with an i7 processor if you have a large budget and choose core i3 if you're on a low budget.
Which Laptop is Best for Engineering Students in India?
The best laptop for engineering students in India is the Acer Aspire VX 15. This is the finest laptop for engineering students to handle schoolwork and deliver students with an exceptional gaming experience. This is a complete package for engineering students, with an Intel Core i5 processor and 4GB Nvidia GeForce GTX 1050 dedicated graphics card.
Which is the Best Brand for Engineering Laptops?
Lenovo is arguably the best brand for engineering laptops. Although, most brands come up with laptops that would enthuse most engineering users.
Are engineering laptops that costly?
Yes. Engineering laptops can be pretty expensive because they are usually more powerful than your average laptop.
What matters most when buying a laptop as an engineering student?
The three things that matter most when buying a laptop as an engineering student are: the hard drive, the storage space, and the processor.
---
Wrap Up: The Best Laptops for Engineering Students
When it comes to selecting the best laptop to buy for engineering students, there are many factors that need to be considered:
What type of software will you use?
Which operating system do you prefer?
How much RAM should your computer have?
Is battery life an important feature for you in a laptop model?
The list goes on and on when deciding on which is the best laptop for engineers and engineering students.
If these questions sound daunting, don't worry! With the list above, you can pick out the perfect PC or Mac with all of the features needed using the links above.
AUTHOR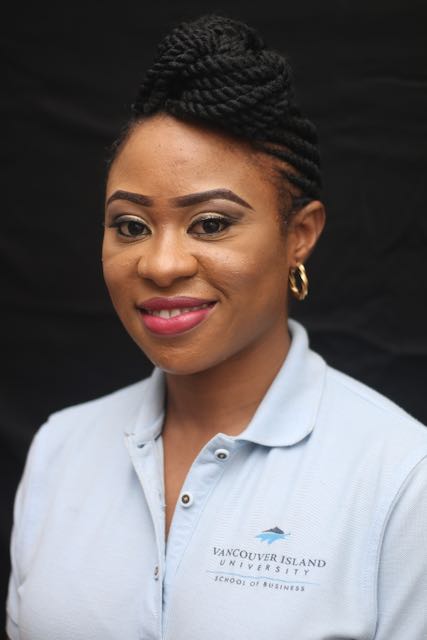 Charee Oisamoje is the founder of CanadaWiz. She leads the editorial team, which is comprised of subject matter experts that aim to create well-researched, highly detailed content related to studying, working, immigrating, and settling/living in Canada as a newcomer.
Charee's personal experiences as a Canadian immigrant and her professional competencies make her uniquely qualified on the subject matter.
With extensive educational credentials, she is an expert at collecting details, verifying facts, and making complex subjects easy to understand.
MBA in Finance
MScIB
CCEA (#CCG 271)
CPA Candidate ✔️CIP ✔️BSc Accounting
Learn More >> About Page
---
✔️ Get up to $3,000 CAD* Fee-Free transfer (or the equivalent of £2,000 in other currencies).
✔️ Earn $75 CAD** for every 3 friends you refer; they'll get a fee-free transfer of up to $800 CAD.
✔️ Multi-Currency Debit Card: Spend abroad without hidden fees.
✔️ Best and real exchange rates and lower fees than old-school banks and other money transfer services.

*Your secret code will be automatically applied.
**USD accounts earn $115 USD for every 3 friends you refer; they'll get a fee-free transfer of up to $600 USD).
---
✔️ Get a $30 welcome bonus for transferring $100* or more.
✔️ Get a 20 GBP welcome bonus for transferring 75 GBP* or more.
✔️ Fast: 95% of transfers are received by the recipient in minutes.
✔️ Better exchange rates and lower fees than most traditional banks and money transfer services.
*This can be achieved over multiple transfers.